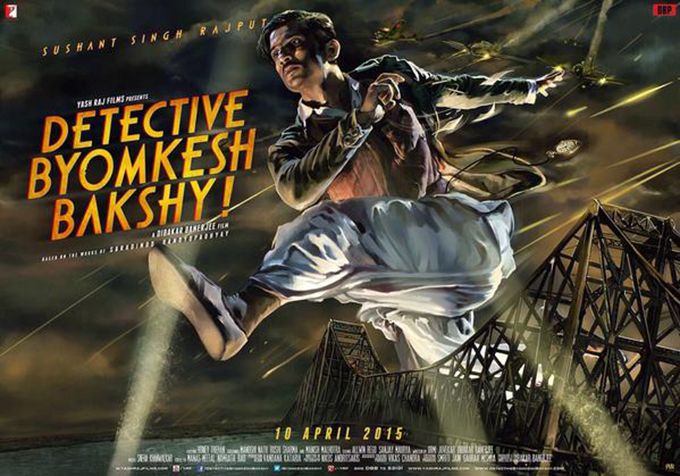 From playing a cricket coach in Kai Po Che! to playing a shopkeeper for Shuddh Desi Romance, Sushant Singh Rajput has now taken a journey to an era gone by with Detective Byomkesh Bakshy!. With director Dibakar Banerjee giving this suspense thriller an unconventional treatment, this Yash Raj production has showcased Sushant in a new light altogether. Here's what the actor has to say about his uncomfortable, yet enticing chemistry with Bengali actress Swastika Mukherjee who makes her Bollywood debut with the film.
Well, as we all know, Swastika is playing a seductress in the film and that brings in a very different edge. It is an interesting contrast since Byomkesh is so fascinated about the case and is so desperate to solve it since he thinks he is very intelligent. And then he meets Angoori Devi which is played by Swastika. So he doesn't know what to do next as he has not dealt with such kind of a seductress before.
He goes on to add:
This brings in two diametrically opposite emotions as on one end he is dealing with a case and on another, he is that woman around him.
Typically a period film tends to get into a certain zone where so much obvious effort goes into making it look authentic. Here, the team doesn't seem to be conscious of that fact, and that's visible from the very first encounter that Sushant has with Swastika when he catches her unclothing herself while stepping into a pond for a swim.
Sushant elaborates:
You know, we have a certain perception about certain period films. We have reference of the films that we made back then in the 40s, so time and again we take a conscious look at the way people used to talk or behave then. However that was more due to technological constraints of the era. We wanted to change that dimension.
We know that dimension has changed! What did you think about Detective Byomkesh Bakshy!, tell us in the comments below.