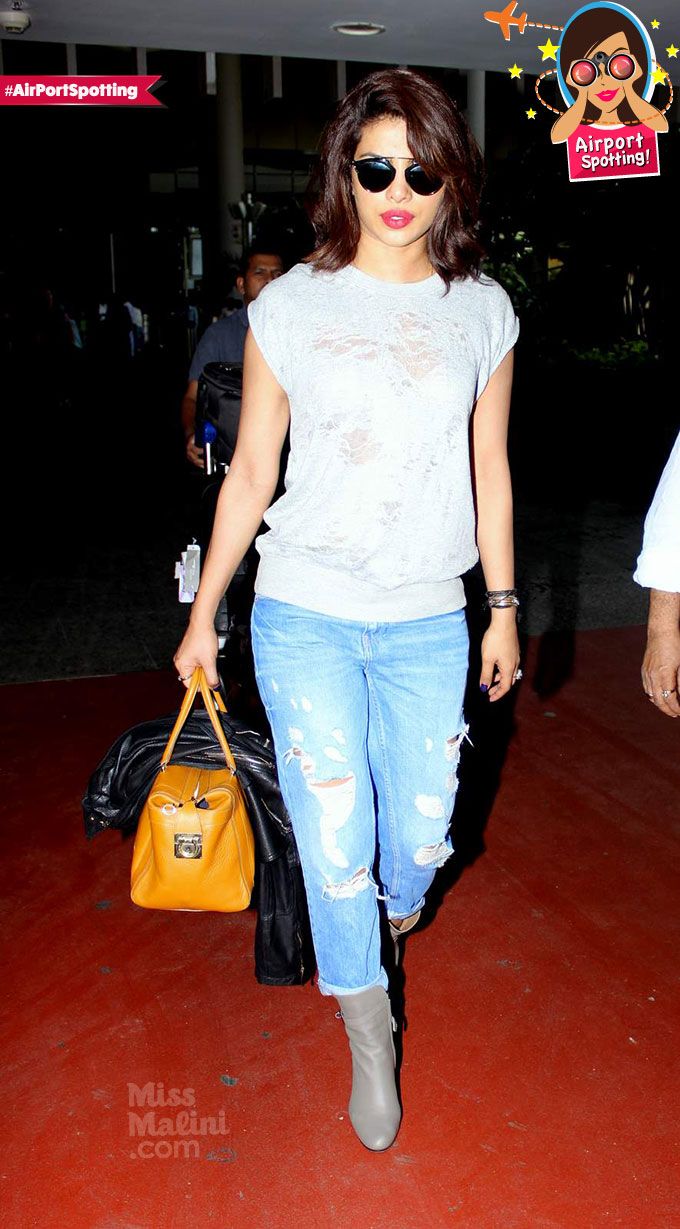 Priyanka Chopra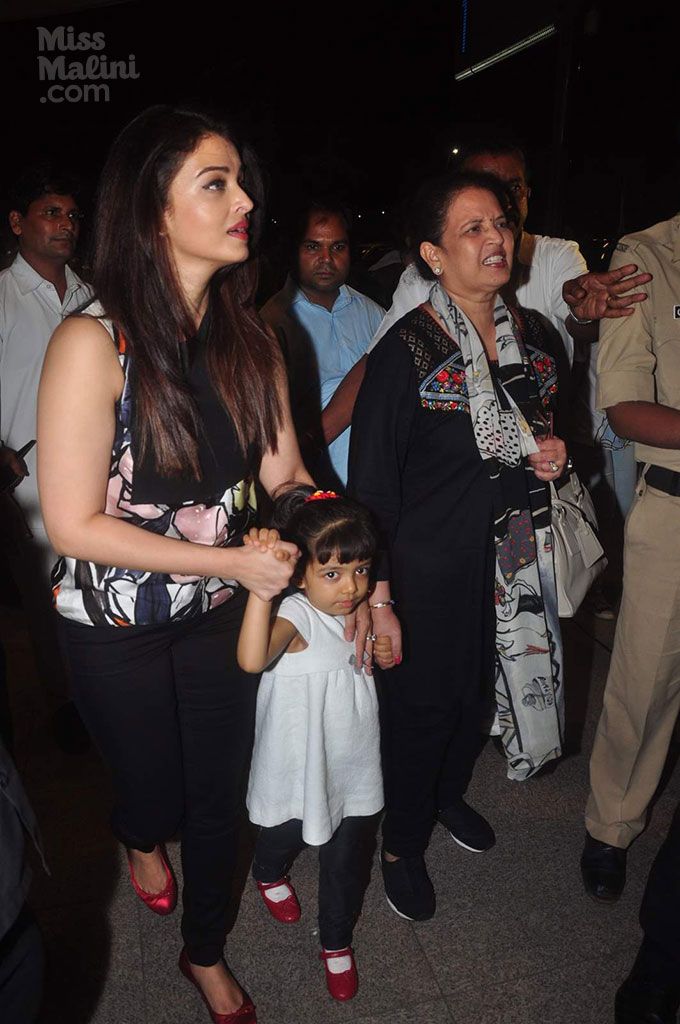 Aishwarya Rai Bachchan & Aradhya Bachchan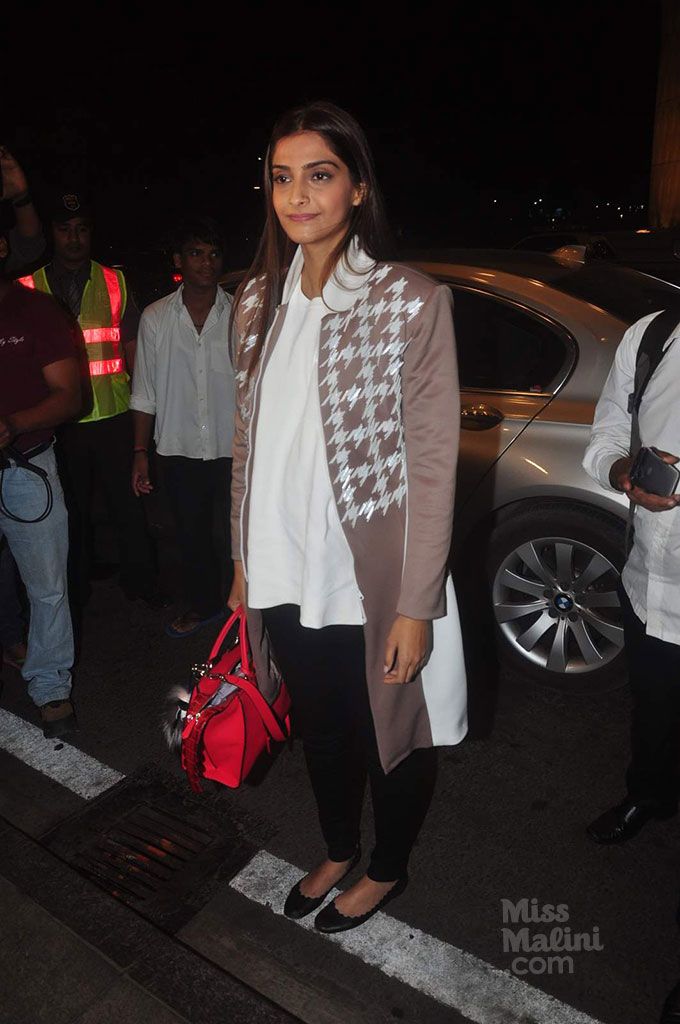 Sonam Kapoor
Aishwarya Rai Bachchan and Sonam Kapoor, two of L'Oréal's India's brand ambassadors just boarded their respective flights to the Cannes Film Festival 2015 and we can't wait for their red carpet appearances! In the meantime, we're going to satisfy our fashion cravings with these snaps of them at the airport.
In other news, Priyanka Chopra is back from her Quantico promotions in New York City. Some are leaving and others are back in the bay, either way, we can never get enough of Bollywood divas and their airport avatars!
1) Sonam Kapoor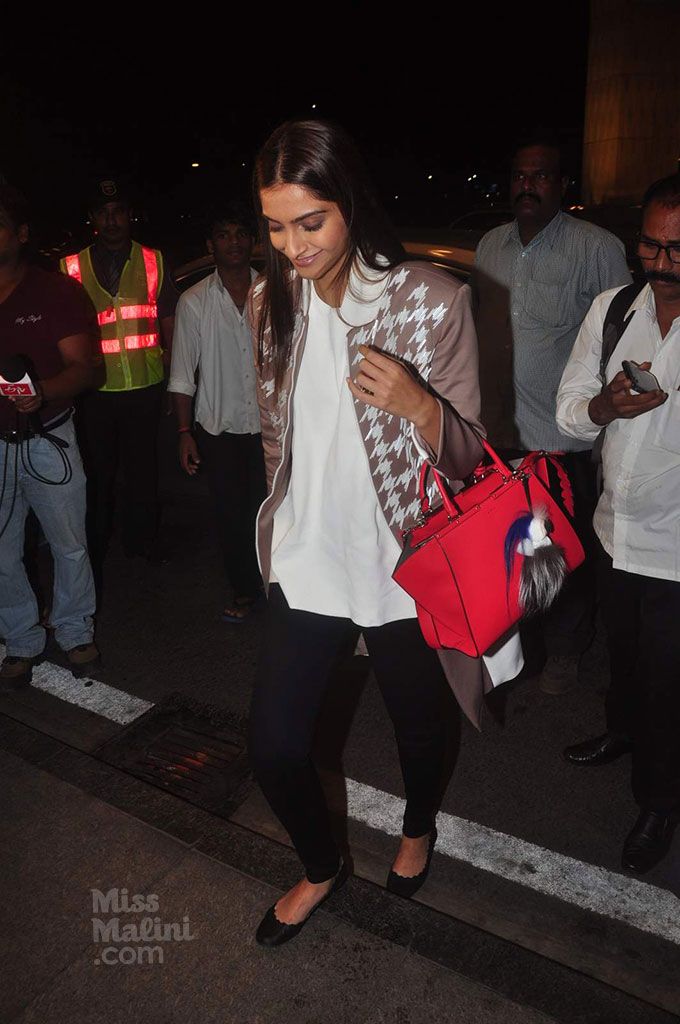 Sonam's wearing a white blouse with black leggings and ballet flats. Her look is accessorized with a Anand Bhushan jacket, Fendi tote, and little Karlito. Adorbs!
2) Aishwarya Rai Bachchan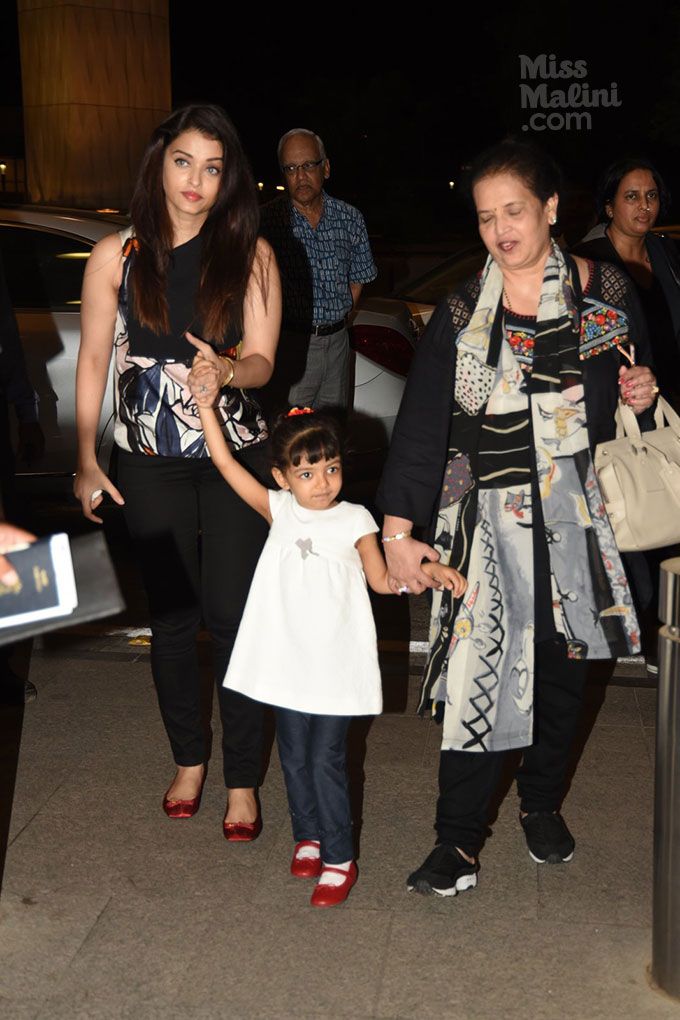 Aishwarya was seen wearing a graphic Dior top with black trousers and red ballet flats. She's accessorizing with her tiny tot, Aradhya Bachchan, by her side. And the two of them are match-matchy in red shoes. Everybody on cue… "awww!"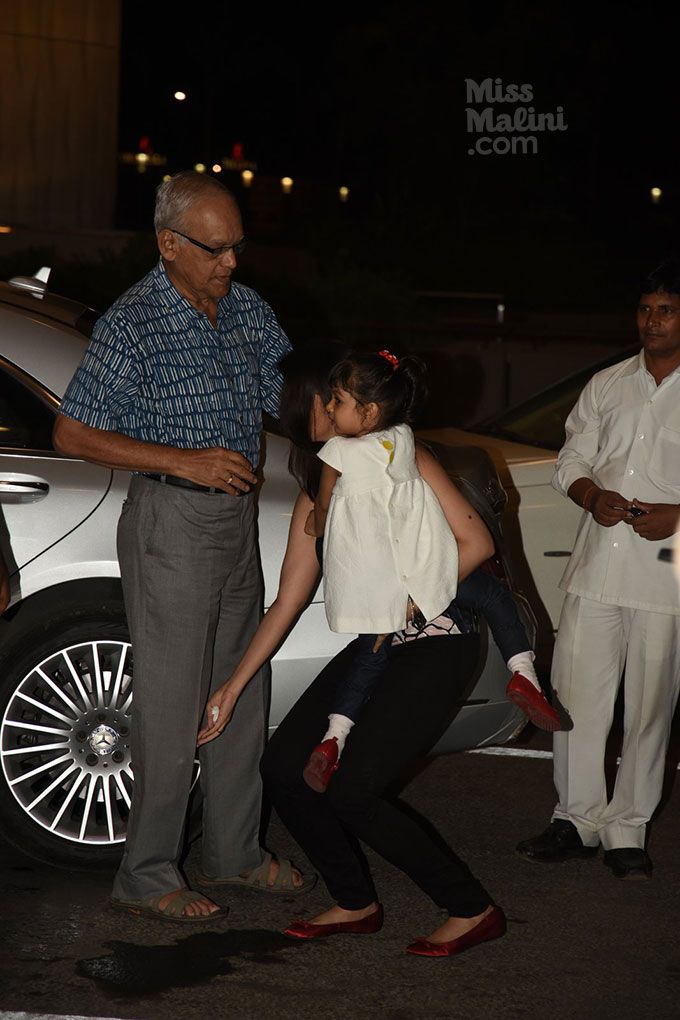 Looks like the little one is joining her mummy at Cannes this year. Look, they're even taking ashirwad from Aish's dad.
Psst… In case you haven't seen it yet, here's a video of Aradhya touching her grandfather's feet. It's going to be the cutest thing you've seen today.
3) Priyanka Chopra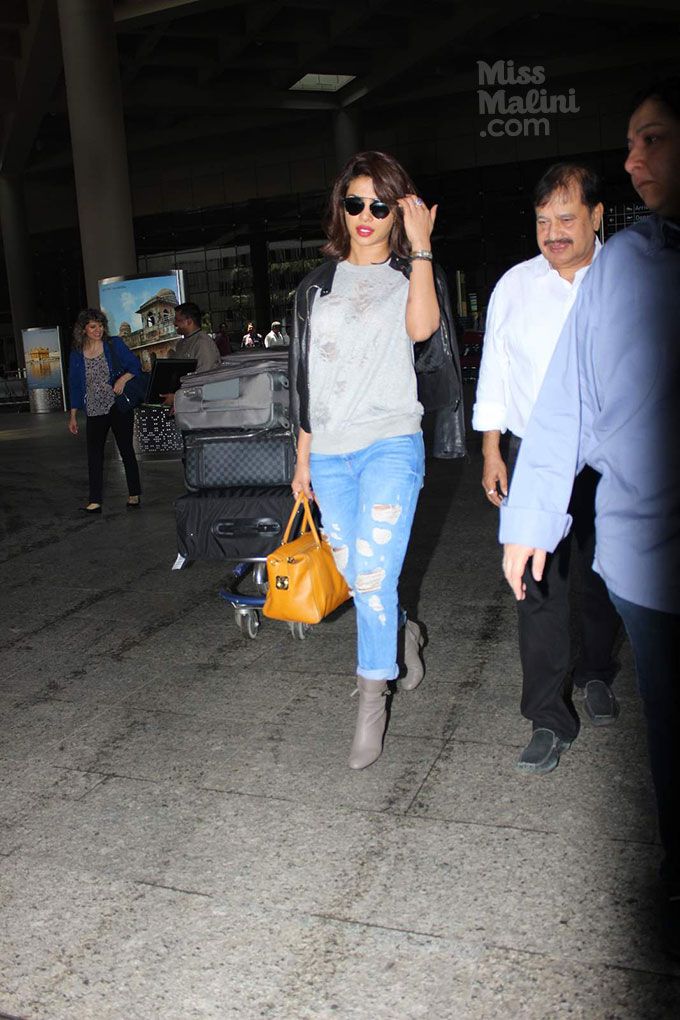 She's back and we're not exactly sure why she's wearing those leather boots… last I heard, NYC finally hit some warm weather. Also, I'm not a fan of heels at the airport, but she IS the queen, so we'll let her get away with it. The rest of her outfit, though: fabulous, especially the Dior sunnies! We're not sure if it's crazy or cool that she landed with perfect hair and berry lips. You tell us!
How do you feel about these airport looks?