*Ran into Kangana Ranaut after the press screening being all cute and nervous, she has a message for you btw 🙂
Ok, I'll admit it. I don't really recall watching all of Tanu Weds Manu part 1, but the snippets I caught on TV were always funny <insert Kangana> or kinda huggable <insert Madhavan>. But dude, Tanu Weds Manu Returns is all kinds of AWESOME! I obviously don't want to ruin it for you, so I'm not going to give you any spoilers, but I'll still tell you some of the things that I honestly loved, deal? 🙂
1. Sun Sahiba Sun…
I don't know if you're an 80s kid like me, but if you are, then the opening track to the film is going to be incredibly nostalgic…! (So will the use of another classic Bollywood song somewhere near the middle.)
2. This Guy.
Deepak Dobriyal as Pappi is utterly fantastic. He plays one of those side-kicks that flies off the screen and lands firmly into your heart, as the loveable buffoon, with unexpectedly insightful wailings. Come to think of it, he has almost as much screen time as the lead pair! And all you really need to know about him, is that he's the kind of chap who's idea of happiness, is a somosa with ketchup.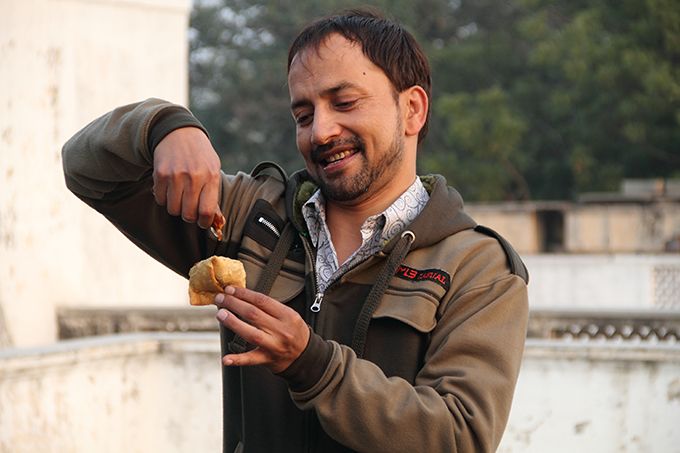 (Also, if ever there was a desi Rob Schneider this would be him!)
3. The Message…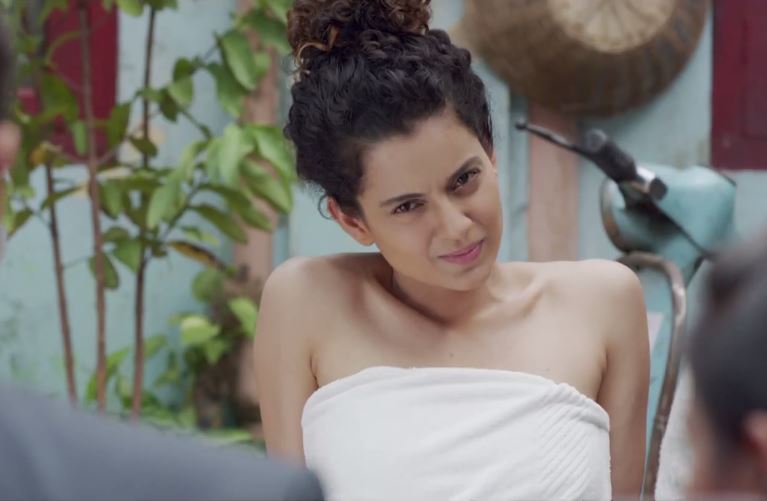 At one point TWMR cleverly pulls a PK and uses Datto's brother Rajesh Sharma to chastise his community for their backward thinking and encourage cross-cultural marriages and even educating the girl child! But luckily it doesn't get preachy (at least not for the audience) and the drama is well timed.
4. Jimmy, Jimmy, Jimmy, Vapas Aaja Aaja Aaja!
I never fancied myself a Jimmy Shergill fan, but boy does he look good in this movie! There's also something undefinably attractive about his returning character Raja Awasthi… perhaps it's the stache? He also has some awesome dialogues in the film which will have you laughing out loud, despite yourself.
5. Chintu The Great.
Mohammed Zeeshan Ayyub who plays the endlessly creepy (and what us desis would also call dheet) squatter/tenant never breaks character and ensures that by the end of it, you truly want to karate chop the life out of him.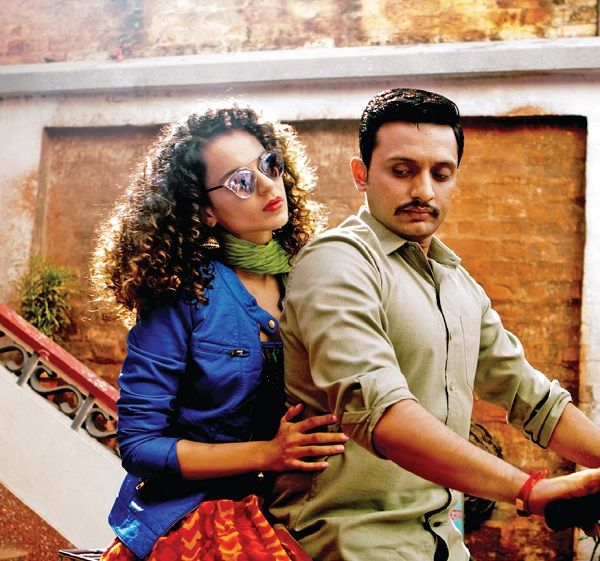 6. Double Heartbreak To Hoga Hi.
This is not a spoiler, BUT Kangana will break your heart, twice. Be prepared.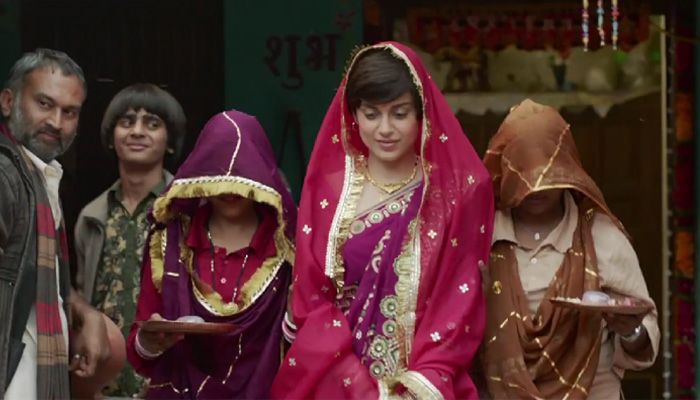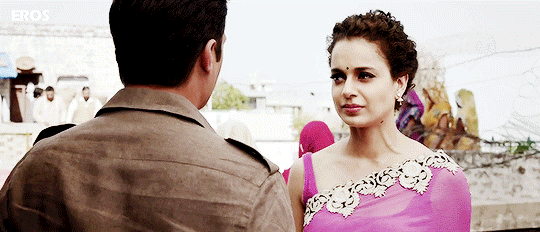 7. Banno's Got Mad Swagger!
Play it again because now I'm addicted! (And btw Rajeev Masand thought it was Banno Tera Sweater too!)
8. Madhavan, Obvi.
Who doesn't love Manu guys? I mean he's your quintessential hubby-next-door… There's always something really adorable about Madhavan and it's 50% his smile and 50% the fact that every married chick in the theatre will be feeling all warm and fuzzy about him thinking, *arre mine is also like this yaar!*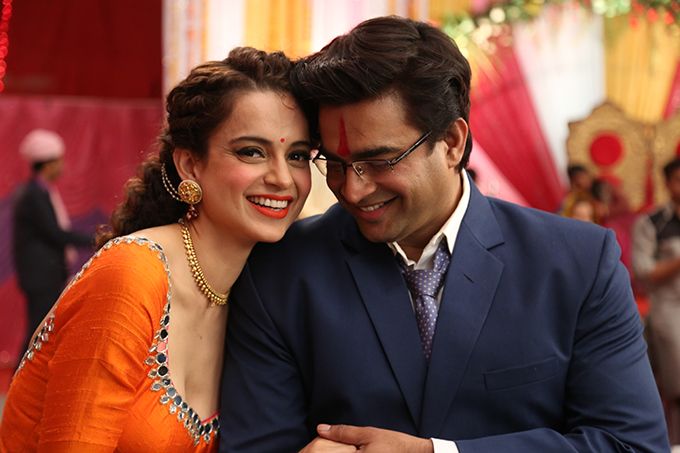 9. Kangana Is Queen!
And I am now convinced that her reign will be far and wide. Literally a flawless performance as two perfectly dimensioned characters that couldn't be further apart in attitude or appearance. For the first time someone playing a "double roll" – of sorts – makes it difficult to believe they're even being played by the same actor.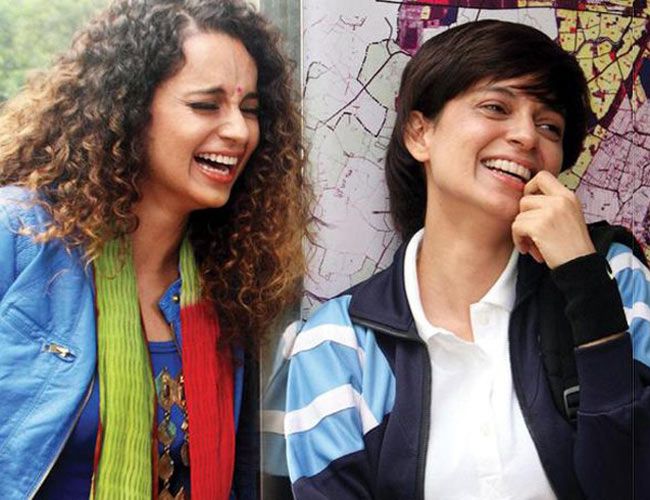 I really can't tell you enough about how amazing she is to watch in this film and how you simply can't take your eyes of her, either as Kusum "Datto" Sangwan or the original Tanuja "Tanu" Trivedi. Rest assured, you will get more than your money's worth from her epic performance, also she has some of the BEST lines in the movie!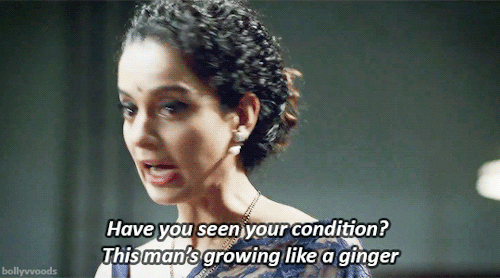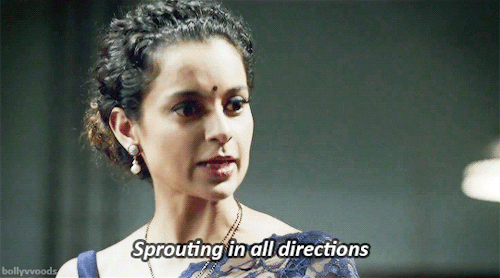 The only thing that might bother you a smidge is the fact that the CGI/SFX (or whatever its called) isn't quite there yet, when it comes to showing two characters, played by the same actor, in the same frame. But it'll do 🙂 The movie is hella worth it anyway and you'll love both these girls to bits!
10. That Haryanvi Bro.
There is no way that was easy to pull off looking so natural. But she does it like a champion! I am now convinced nobody could have played this part, but her.
And I bet a lot of her dialogues are going to make it to meme-dome soon enough 🙂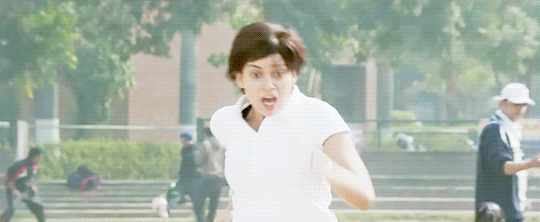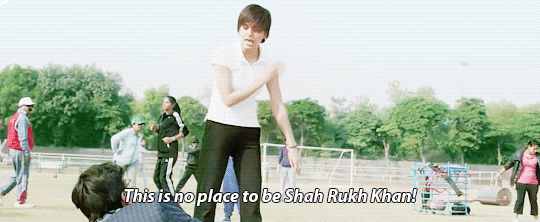 Now go Like and SUBSCRIBE to my YouTube channel if you want more vlogs (and blogs) like this! And be sure to book your tickets for the weekend 🙂 I'm seriously going to watch this again on Monday night with my sis who's visiting from London too, she's going to LOVE it too! xoxo