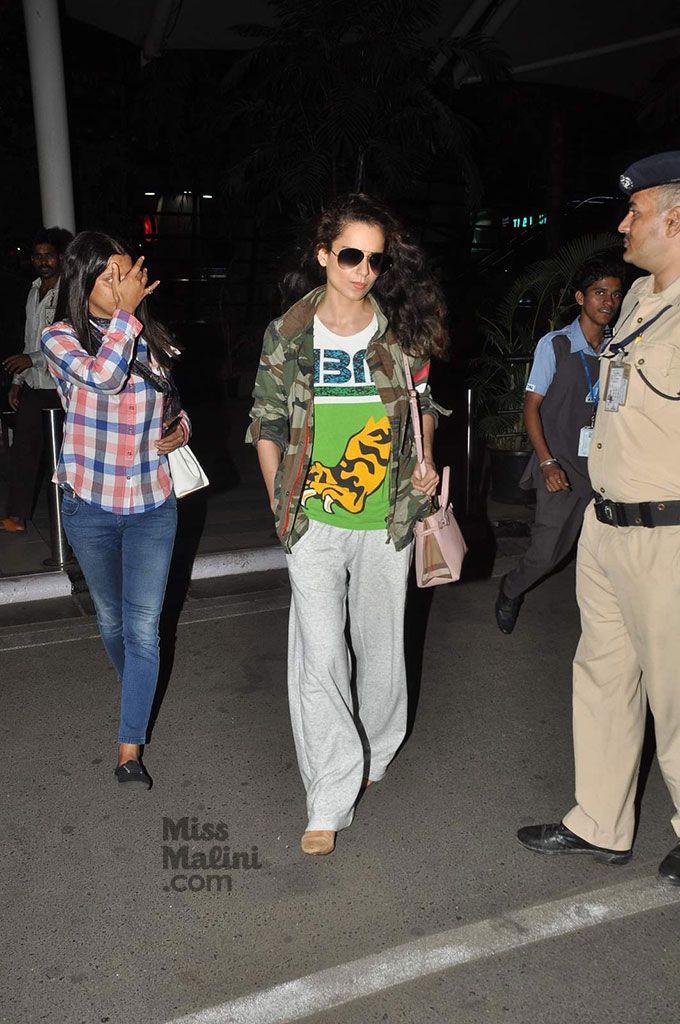 Celebrity style is enviable. Sure we love seeing celebrities dressed to the nines at events, but we love their off-duty style even more. Whether out shopping, running errands or grabbing a quick cuppa, best-dressed celebs know a thing or two about dressing relaxed and refined – and so can you. The key is learning how to dress effortlessly and being confident about your choices.
Gwen Stefani, Alessandra Ambrosio (Victoria's Secret Angel), Miley Cyrus, Kendal Jenner and Rita Ora all sport some serious street style and know how to work their wardrobe basics – so take notes.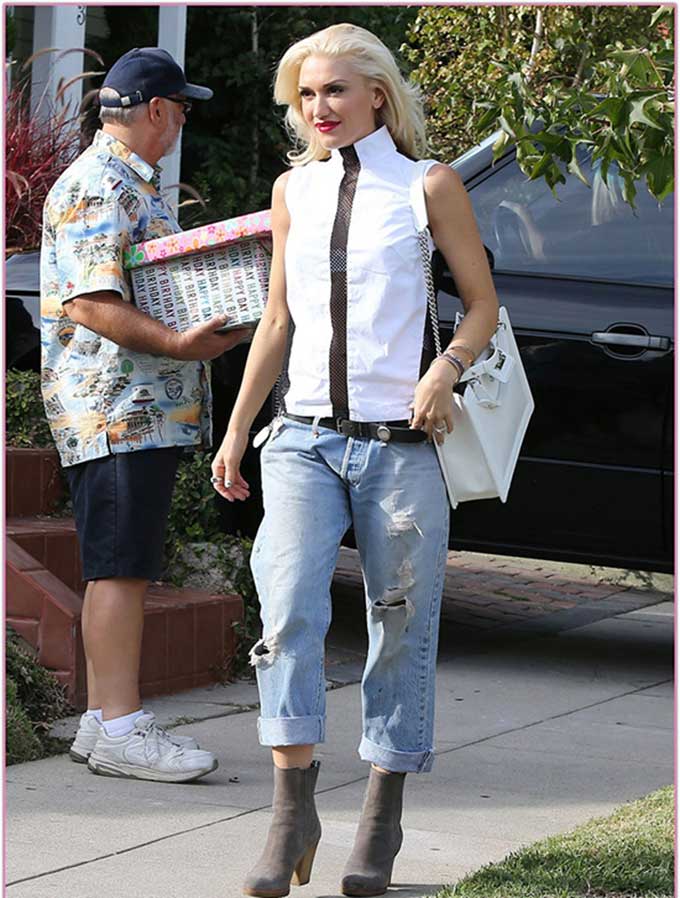 Gwen Stefani has some serious street style, which is why this edgy singer has her own clothing line called L.A.M.B. She isn't afraid of trying new things, but knows her body and works with what she's got. I love her effortless rocker style. Rolled up boyfriend jeans, paired with ankle booties, a plain white tee and a statement bag is all you need to pull this look off.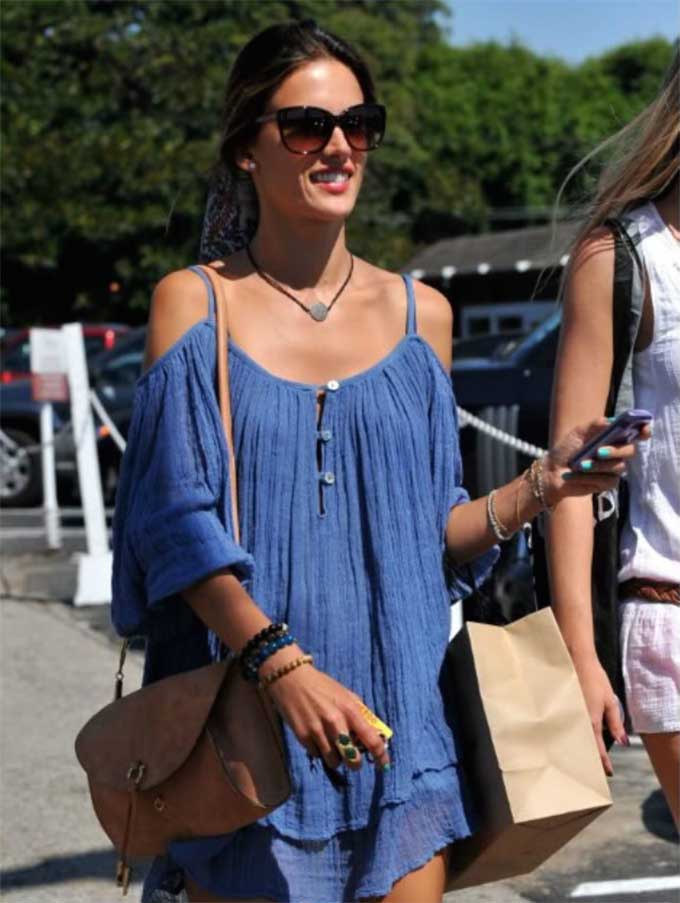 Alessandra Ambrosio is not just another Victoria Secret Angel, this girl has an eye for cool bohemian outfits. I love the colour of her sundress. It's so understated and easy going. You can pair it with sneakers or booties. But don't forget that statement satchel bag and a cool pair of sunnies. Load up on hand accessories to complete the look.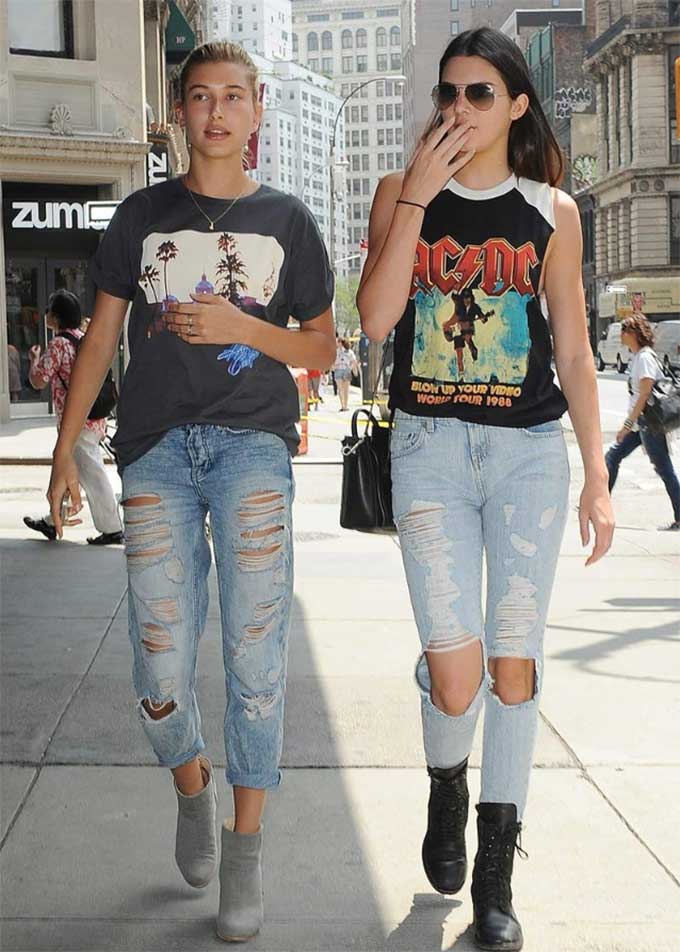 These girls really know how to mix and match their basic rocker and graphic printed tees. I love how Miley has matched her sunnies and cross body bag. Kendall and Hailey have taken the rocker look and made it sexy, with their ripped up denims and ankle booties. These looks are easy to put together and you don't need to spend the big bucks trying to achieve it.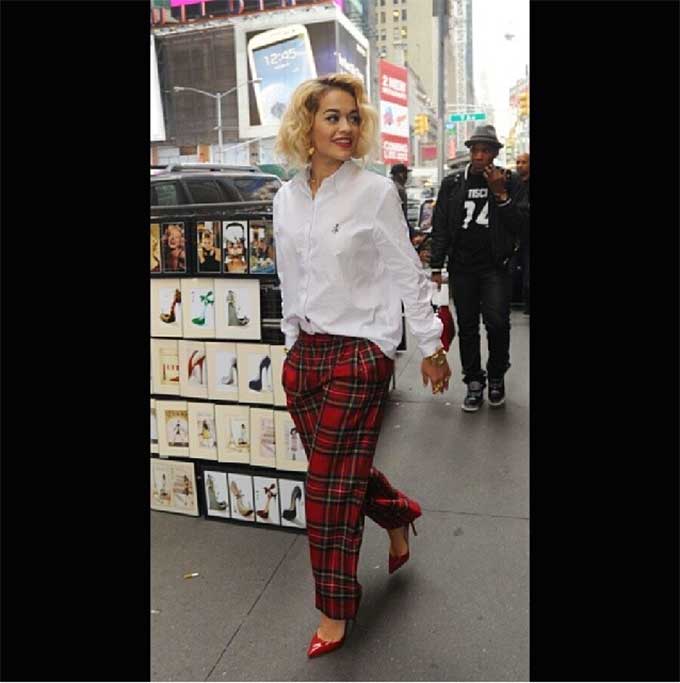 I think we have blogged enough about the oversized trend for you to know that we love it. I mean what's not to love. Baggy looks great if you style it well and Rita Ora is proving us right. I love these loose checkered pants, paired with a men's white shirt, red heels and gold accessories. This is definitely a look I would try if I was meeting friends for a night out.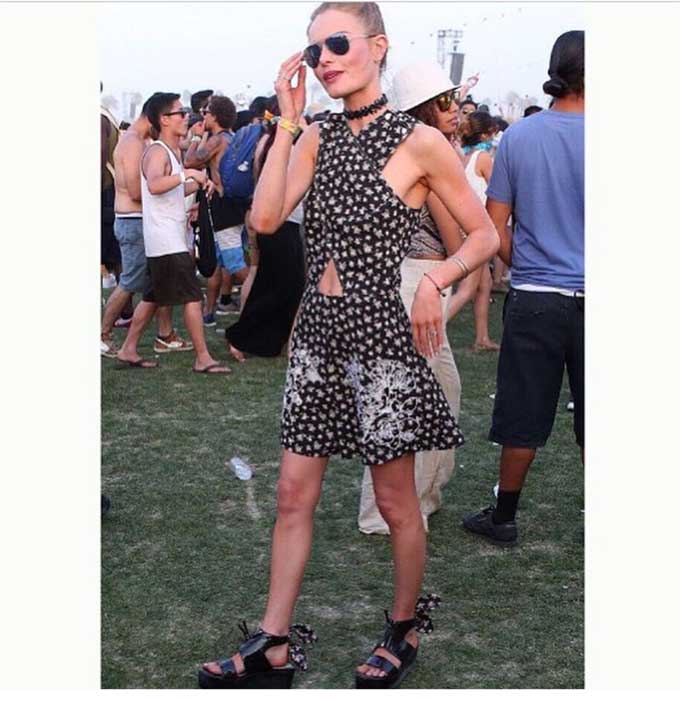 I love this style. It makes for the ultimate music festival outfit. Kate Bosworth knows how to perfect minimal style by pairing the dress with simple, yet cool cut-off platform sandals and accessorised with a basic aviator and a choker.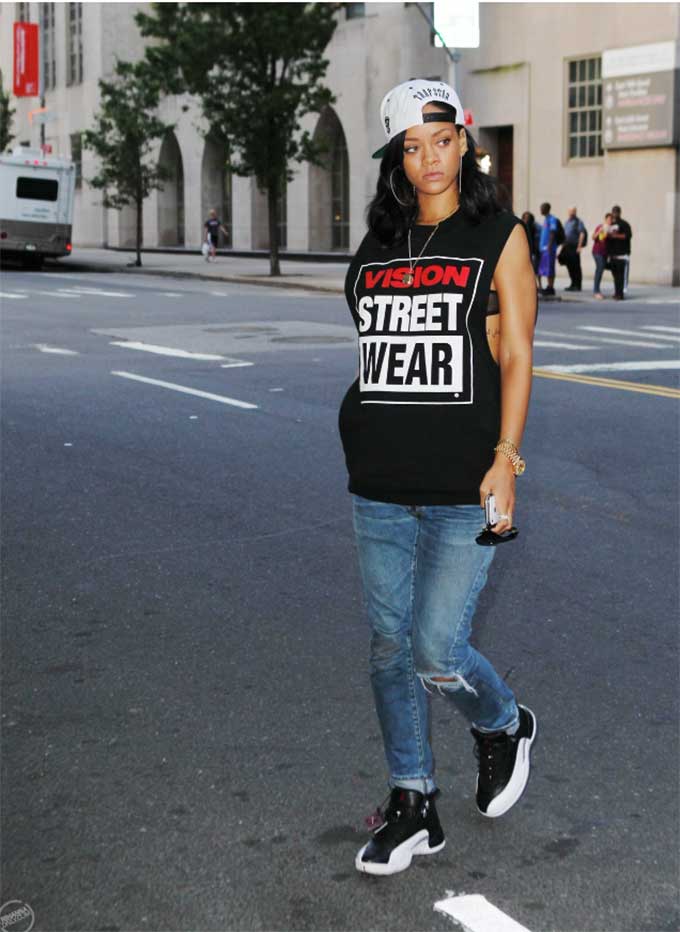 Oversized sporty tees, ripped jeans and drool worthy Jordans is definitely a style I relate to. We all know what a star this girl is, whether it's on stage or on the red carpet. But what I absolutely love about her is that this girl has SWAG!! Find a tee that best describes you, (an oversized tee would work well) pair them with cool sneakers, baggy ripped jeans, a baseball cap and loads of attitude.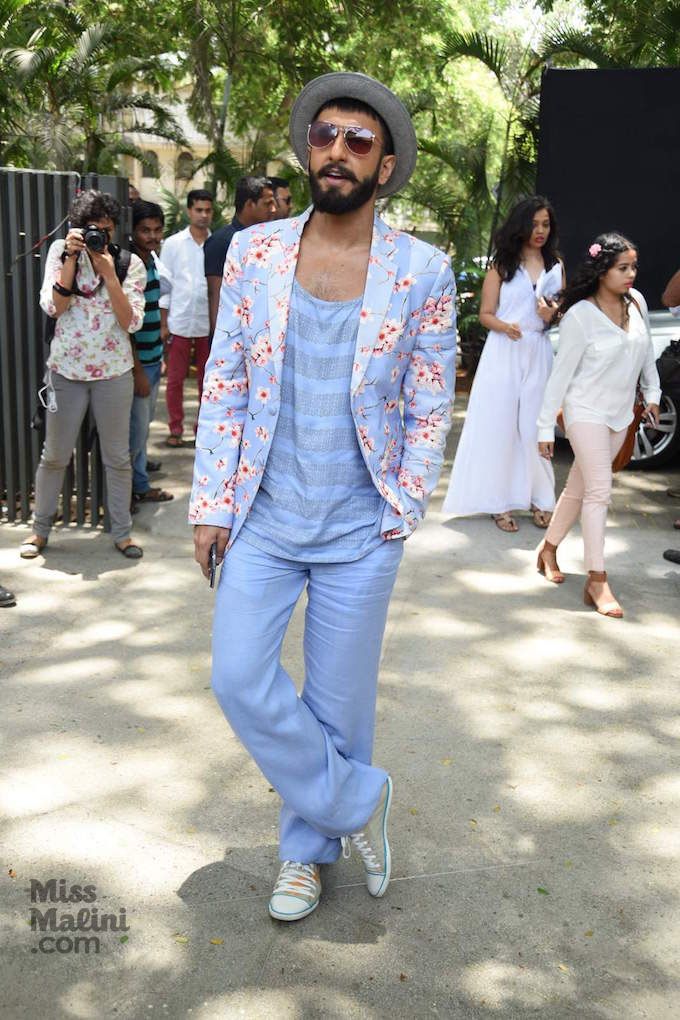 Lets take a look at our own street style stars in Bollywood, shall we? The first name that pops into my head when i think street style is Ranveer Singh. He loves to make a statement with his clothes. Colours and prints are something that he never shies away from, and thats what I love about this guy. Men, if you're reading this, take notes. Prints are fun, colours look good. So this summer experiment with subtle prints and colours. However, don't over do it. You need to find balance. Pair a cool printed tee with solid coloured chinos or linen pants and sneakers. Accessories with sunnies and maybe some leather wrist bands.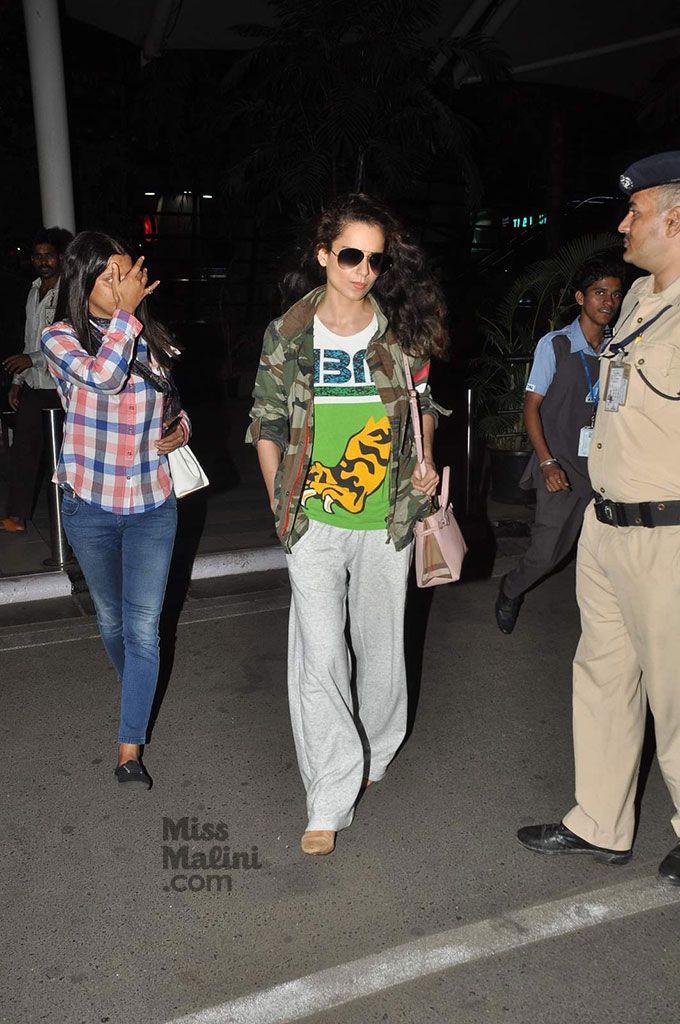 When it comes to women in Bollywood, Kangana Ranaut is a star. Her off duty looks have been getting better and better these days and we are fans. I love her effortless airport style and that camouflage jacket just ties her look together. So look out for cool printed jackets like this and work that into your look.
So there you have it, our list of celebrity street style stars that we love. Dressing up like a celebrity isn't that hard.  Mixing and matching your basics is what's key. Have fun with colours and prints, experiment with new trends but understand your body. Fitted isn't always the right decision, so play around with oversized clothes. Fashion is about expressing yourself out there on the streets, so don't be afraid to have fun with it too.
Next time you've tried a new trend or just really happy with how you've put your look together, take a selfie and send it to us on bandraroad@gmail.com and don't forget to follow us on Twitter, Instagram and Facebook for cool outfit inspirations and street style starts from India and around the world.