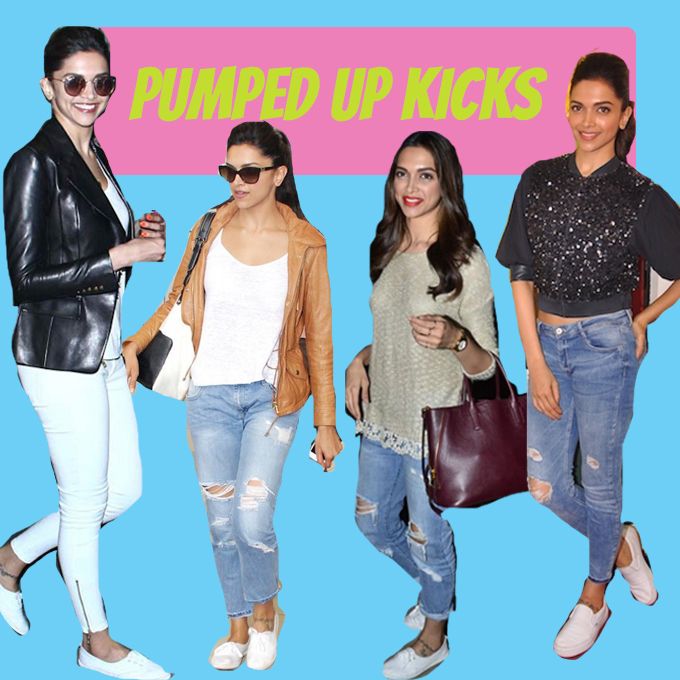 Sneakers here, sneakers there. It's really all about that sneaker life. From Team MissMalini's Pocket Stylist Anushka Mulchandani to Anushka Sharma, errbody be wearing white sneakers. It's like a thing now guys. But if there's one Bollywood beauty that has really gotten a foot fetish with these trendy kicks, it's Deepika Padukone! I'm not sure if you noticed, but off late this girl has been out and about with her faithful white shoes. From Piku promotions to strutting her stuff at the airport, Deeps has really got our attention when it comes to this sporty trend. Want to know how she pairs her outfits with sneakers? Take a look:
1) Causal in denims and a white tee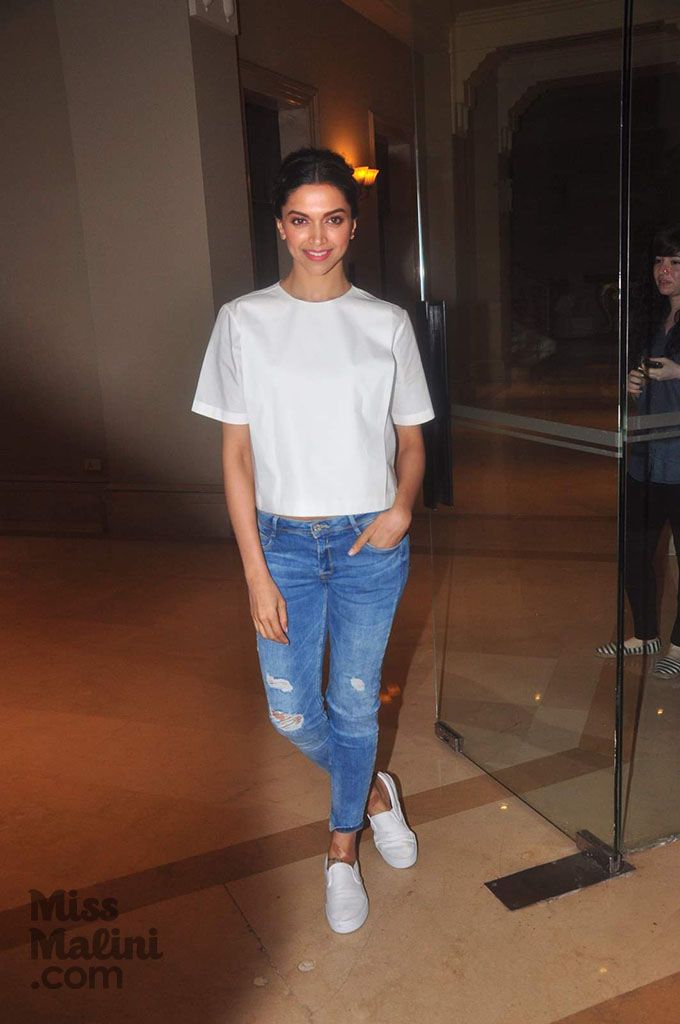 2) Pantsuit turned sporty
3) Airport neutrals done right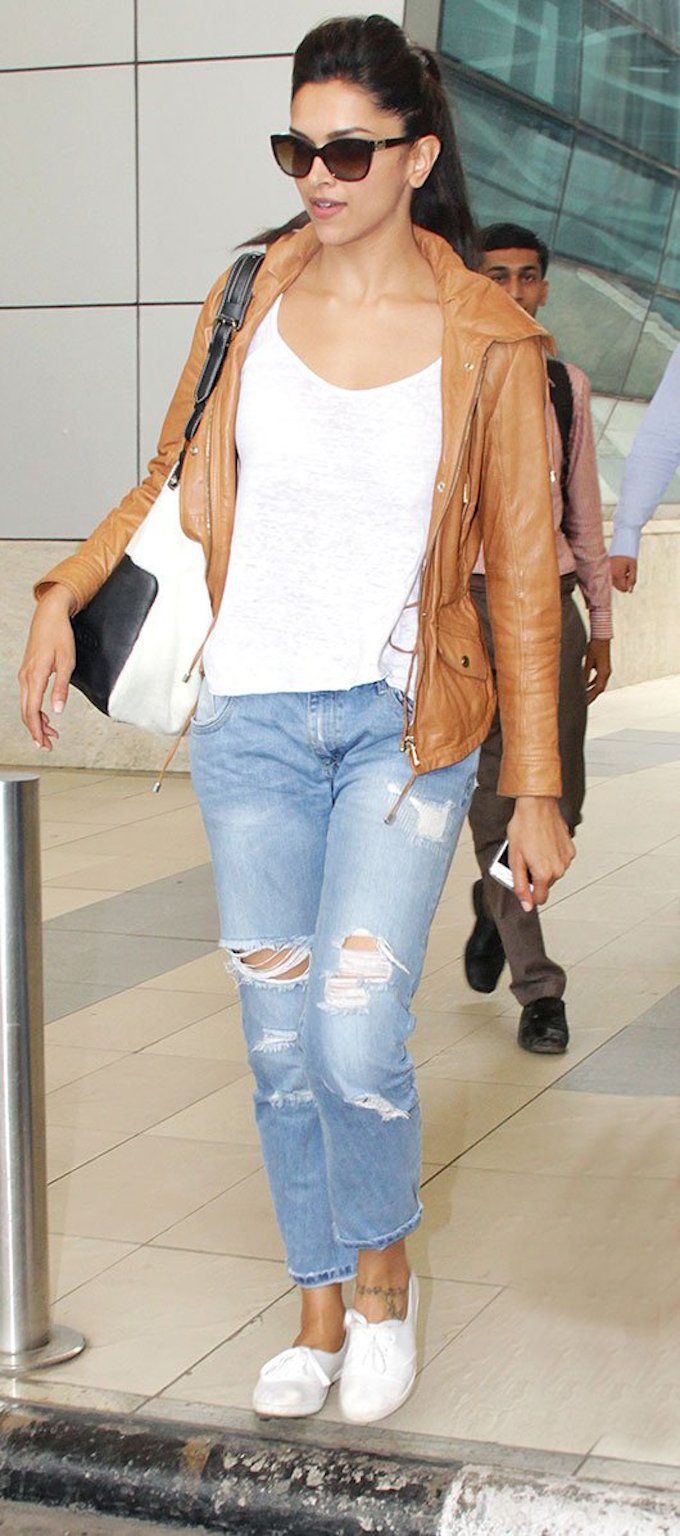 4) Laid-back chic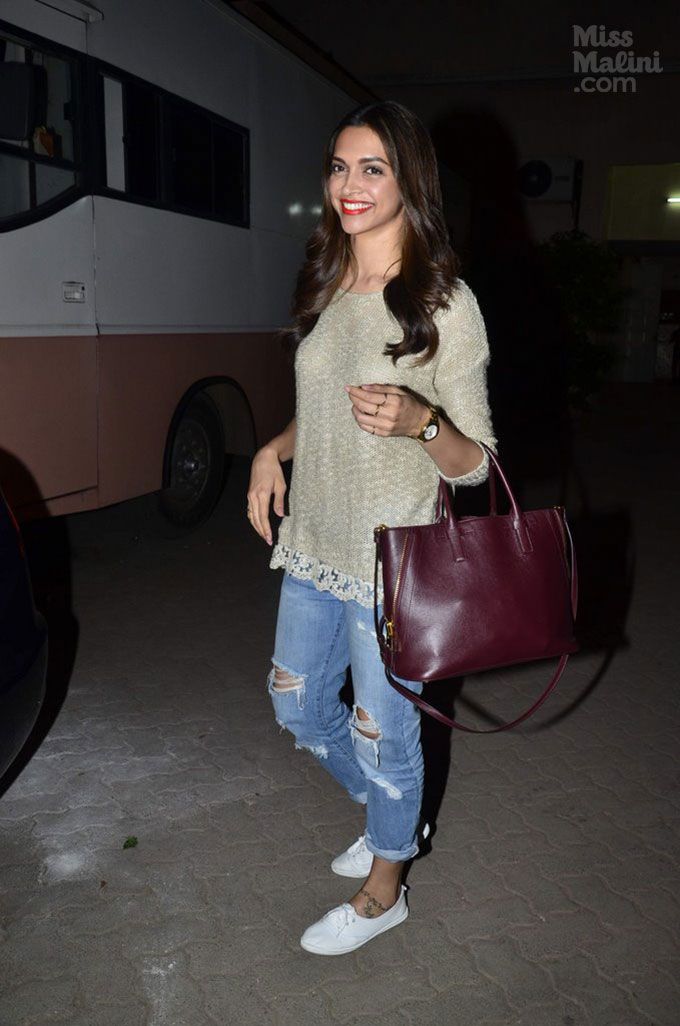 5) Coloured pants? No problem!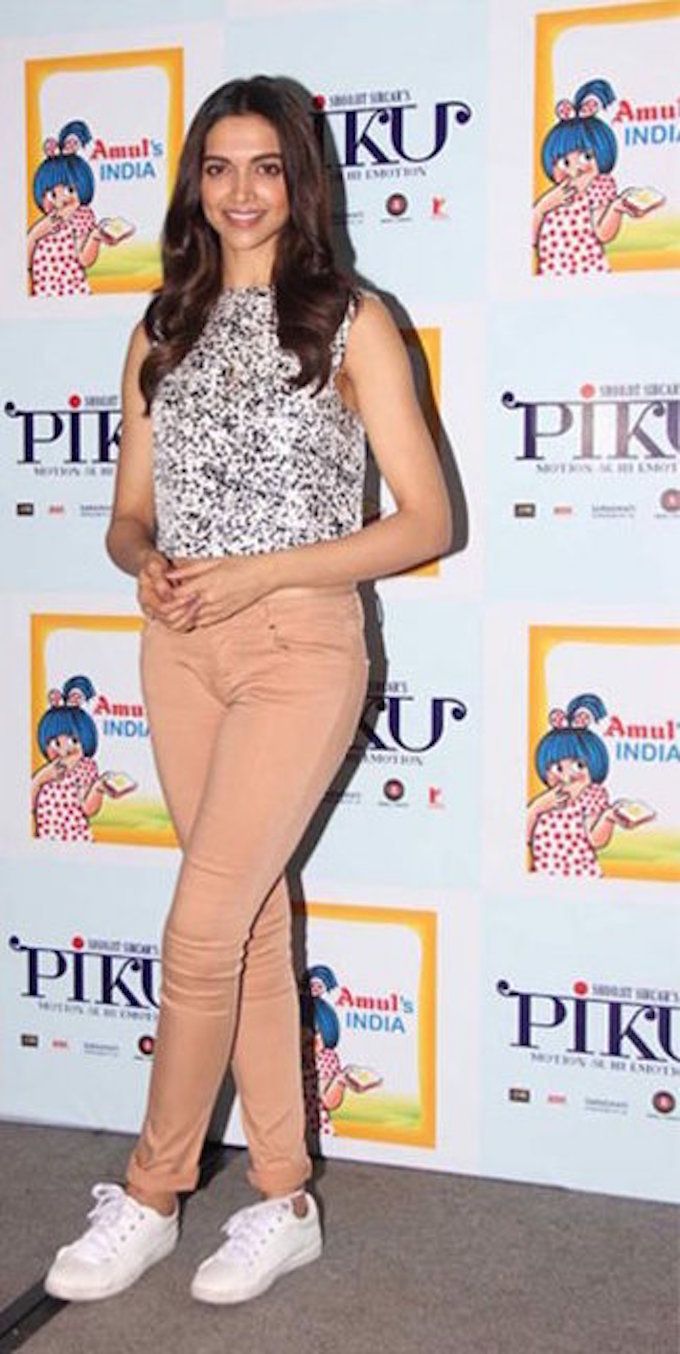 6) Leather and sneakers? Match. Made. In. Heaven (if done right, like Deepika)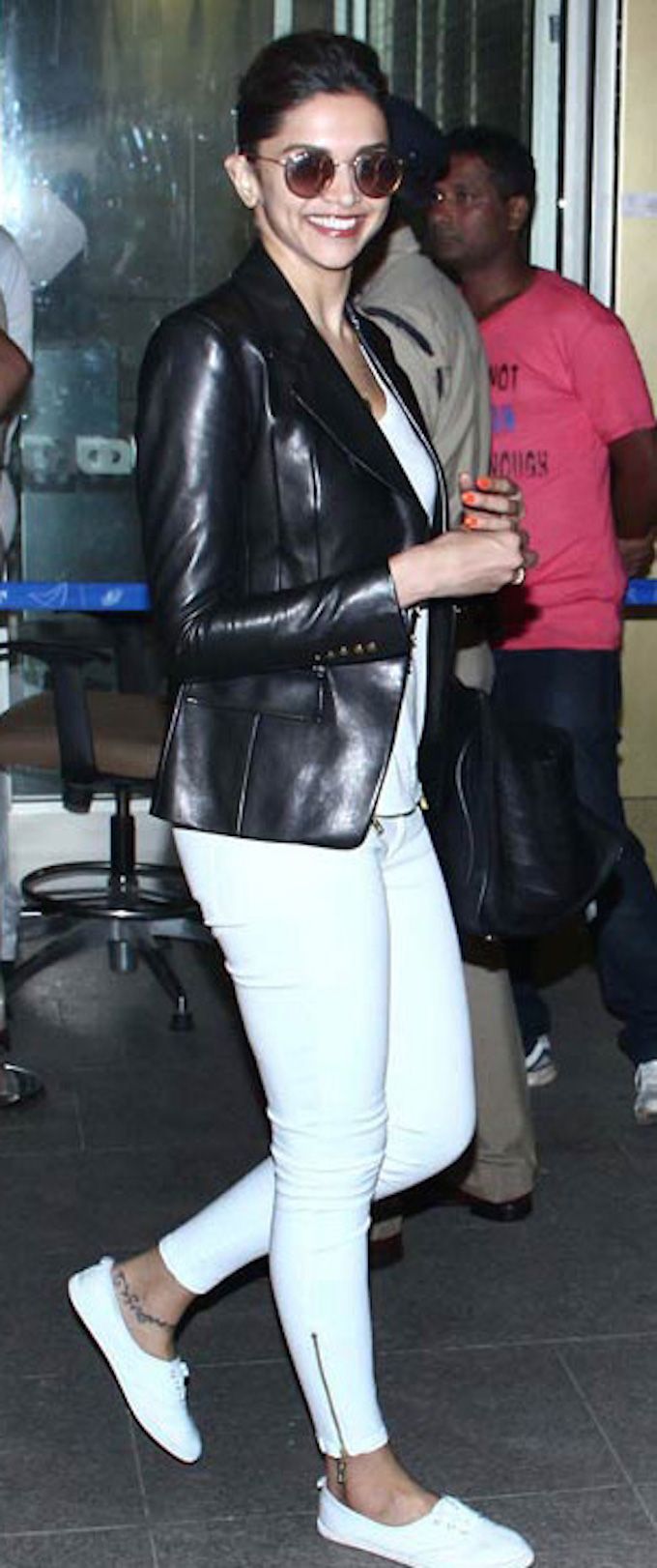 7) The top isn't the only thing that's caught our attention
If you don't own a pair, you sure as hell want to now, amirite? Well, yeah Deepika does that to you. Also look how versatile it can be. When going to buy a pair of white kicks, please remember to not let it resemble your school uniform shoes. Kthanks!
Here are a couple of tips to make you rock this footy trend:
1) Sneakers go really well with jeans. But if you're a skirt kinda girl, try not to go for a flared skirt. A fitted or a wrapped skirt should do the job.
2) Wear sneakers to take the outfit from formal to casual. Yes, it has those super powers.
3) If you're a bit on the shorter side, opt for beige/tan sneakers. What it will do is give the illusion of longer legs and the colour will merge with your skin tone.