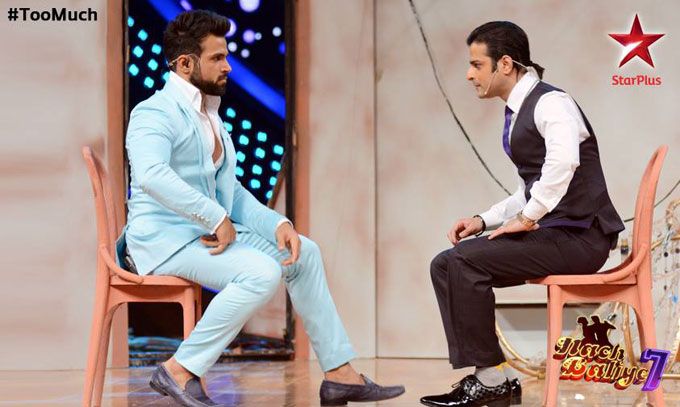 Star Plus's  Nach Baliye 7 has been keeping the viewers entertained with their super judges, awesome contestants and funny hosts. I want to take this moment to say that Rithvik Dhanjani and Karan Patel are doing a splendid job as hosts and I am (and I am sure you too) are totally loving all their antics on stage.
Last night's episode also was no less than a joy ride with some moments that made me laugh so hard, I could cry. So in case you didn't catch the show last night, here are the best 5 moments that will make you want to watch it, like now:
1. Rohit's Epic Explanation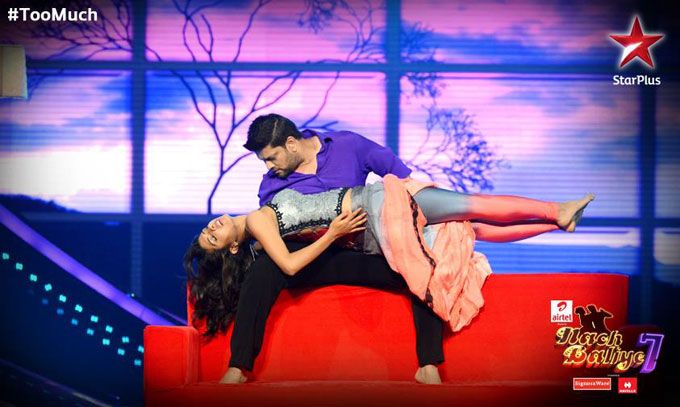 Doing something different each week, Aishwarya Sakhuja and Rohit Nag performed on Jism 2's title track. The act was about how cheating your partner can be a rather hurtful experience. While Aishwarya was very seriously explaining the theme of their performance, Rohit suddenly said, "iss kahaani ke saare paatr kaalpanik hai" and everyone was left laughing their asses off.
2. The Dracula Act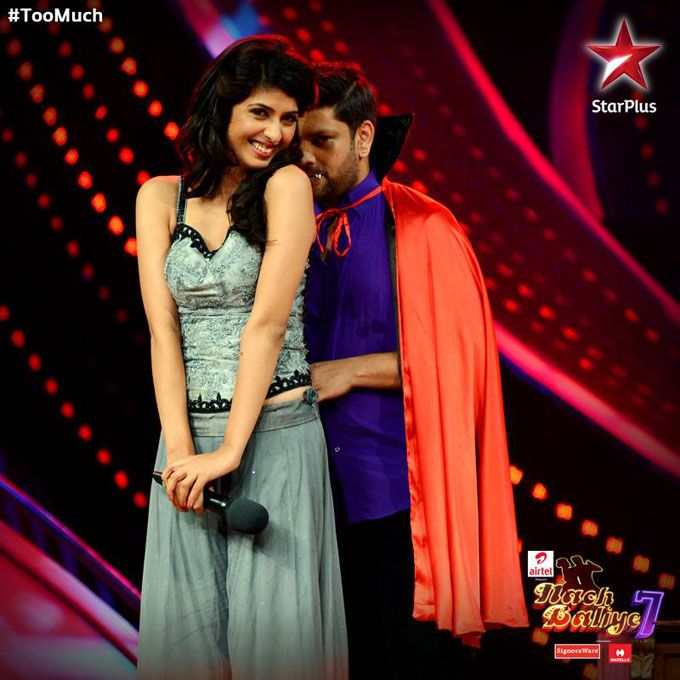 How can there be no fun when Rohit is on stage? Taking a little break between performances, Marzi Pestonji asked Rohit to dress up like a dracula and audition for a film. Rohit, who we all love for his comic timing, did the best act. I would definitely cast him in any vampire movie!
3. Six Packs Ki Kahani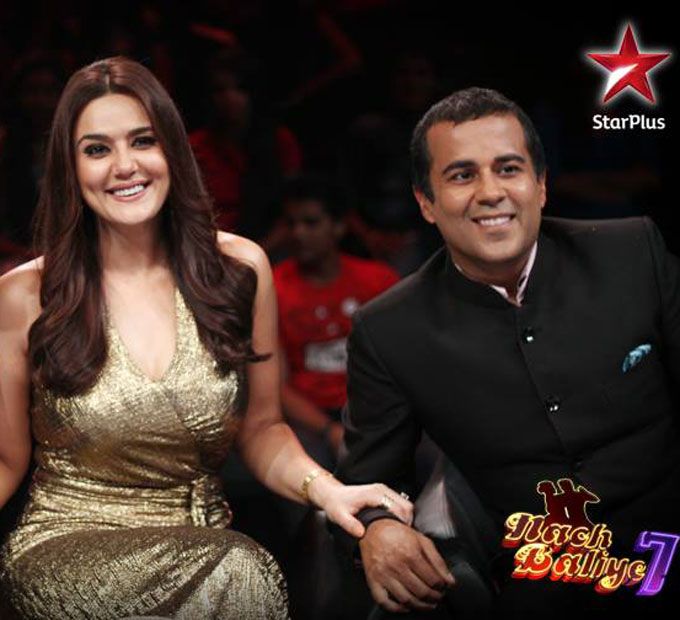 Like all of the above was not enough, Chetan Bhagat made a comment about his Rohit's six pack abs, which goes something like, '6 pack har aadmi ka hota hai, yeh aur main andar bachaake rakhte hain.' #LolMax
And of course, we all know of Chetan's obsession with fit bodies (Remember his stints on stage with, Upen Patel?)
4. Marzi The Wrestler
Well, not really! Post Sangram Singh and Payal Rohatgi's performance, the writer judge requested (ordered) Sangram to show some kushti moves on Marzi and boy, it was crazy! Sangram didn't have to do much. He just casually picked up Marzi in his arms and ran around the stage. You should have seen Marzi's reactions!
5. Our Favorite Couple- Chetan and Marzi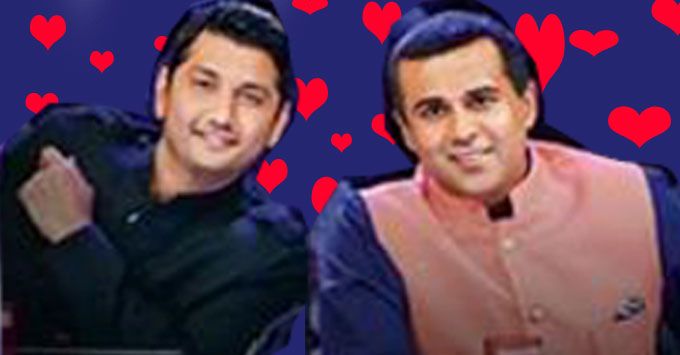 How can any episode be complete without some Chetan-Marzi banter? So when Karan and Rithvik revealed on stage that the very well dressed Marzi is wearing pink socks with his suit, no one could stop laughing. Adding to the information, Priety Zinta pointed out how Marzi's socks and Chetan's pocket square match perfectly. LOL! They are the cutest couple on the show, aren't they?
Don't miss all the #TooMuch action every Sunday at 8pm only on Star Plus.