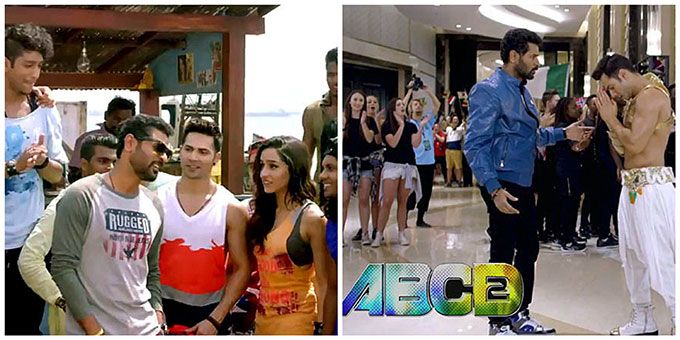 ABCD 2's latest song was unveiled a few hours ago on YouTube, but unlike the other songs, Varun Dhawan and Shraddha Kapoor aren't centre stage in this one! In the song Happy Hour, none other than dance extraordinaire Prabhudeva (who plays vishnu sir in the film) shakes a leg and rather impressively, that too! Varun plays a waiter in a restaurant in which Prabhudeva breaks out into a hip number. We're so sure that Varun's awe in the song isn't all acting – there's no doubt the young actor is totally inspired by Prabhudeva's moves! Who wouldn't be?! At the end of the song, Varun joins Vishnu sir – and our heart skips a beat at his adorable fan boy jig!
The song was sung by Mika Singh and composed by Sachin-Jigar.
We're totally crushing on the prabhu-varun chemistry in this one, aren't you?