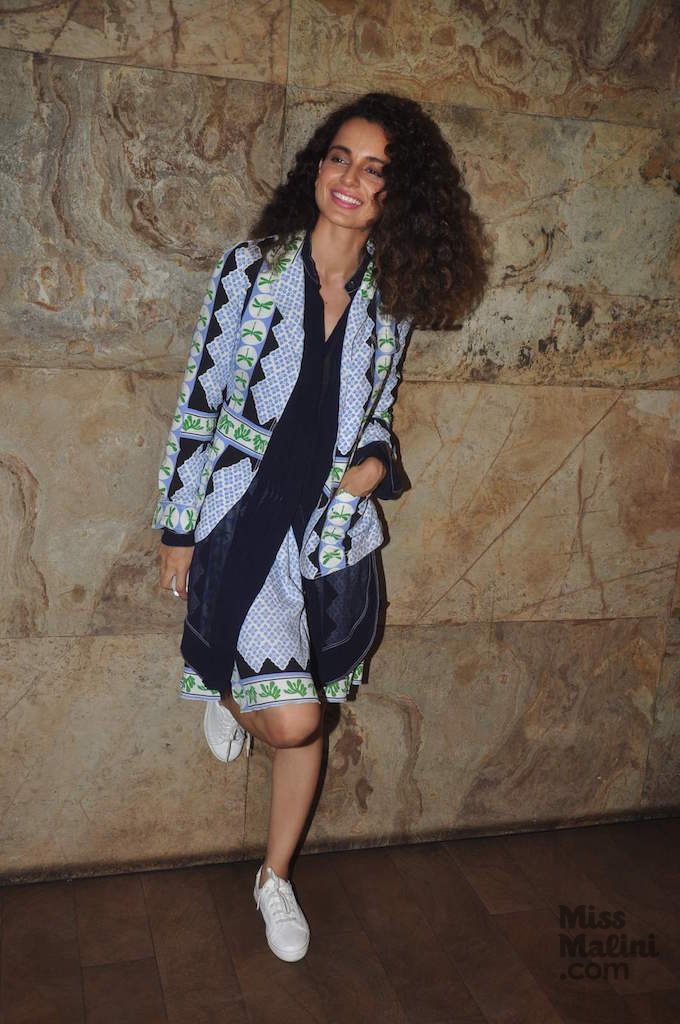 Kangana Ranaut is gracing the cover of VOGUE India once again, this June 2015. By the look of it, she's swiftly becoming a cover story favorite, and rightfully so! The ballsy actress is known for her bold movie choices and a firm belief in standing for what's right. Her VOGUE India cover, portrays exactly that side of her: badass, signature curls and IDGAF expression included.
The gorgeous queen of cover stories has a chameleon-like ability to channel multiple looks onscreen. She manages to ooze individuality with her chic outfit choices off-screen too. On this cover, she's ditching the regular summer look for a biker chic feel. Anaita Shroff Adajania has styled her in a Gucci jacket, shirt, and boots. Her bikini top is from Eres and shorts are Wendell Rodricks. Kangana is posing on a Royal Enfield bike and if you look real close, you can see she's got a manicure to match!
We love how basic they've left her face, paired with out-of-control curls! THIS is what a cover star should look like. What do you think of the cover?