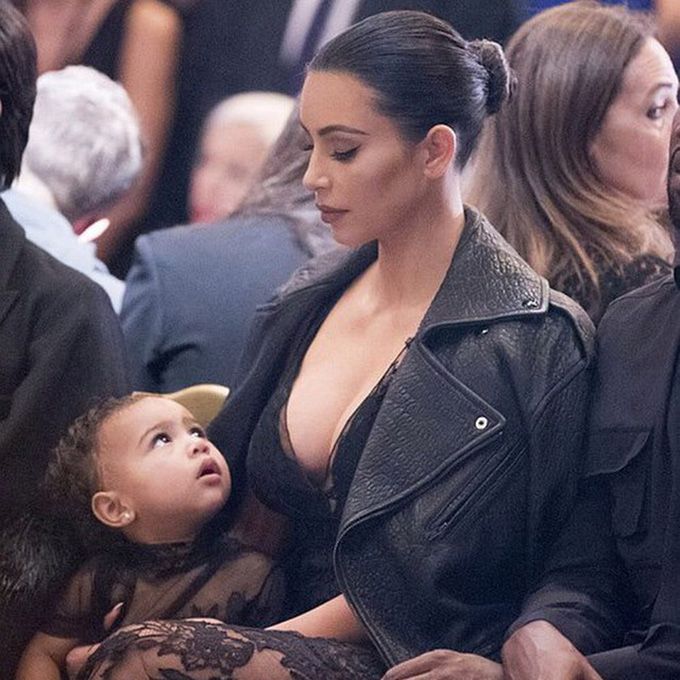 Umm, so we know how the Kardashians are avid Balmain lovers. From Kim Kardashian to Kendall Jenner, this family does justice to Olivier Rousteing's high fashion brand. And if anyone's been living under a rock then please check yourself with some #HMBALMAINATION news! (Best. News. Ever). Following in Kimmy's footsteps, North West is slowly becoming the most fashion forward Kardashian ladies and gentlemen. A couple of months ago (and by a couple I mean last year), Kim shared pictures of baby Nori's latest wardrobe additions on Instagram.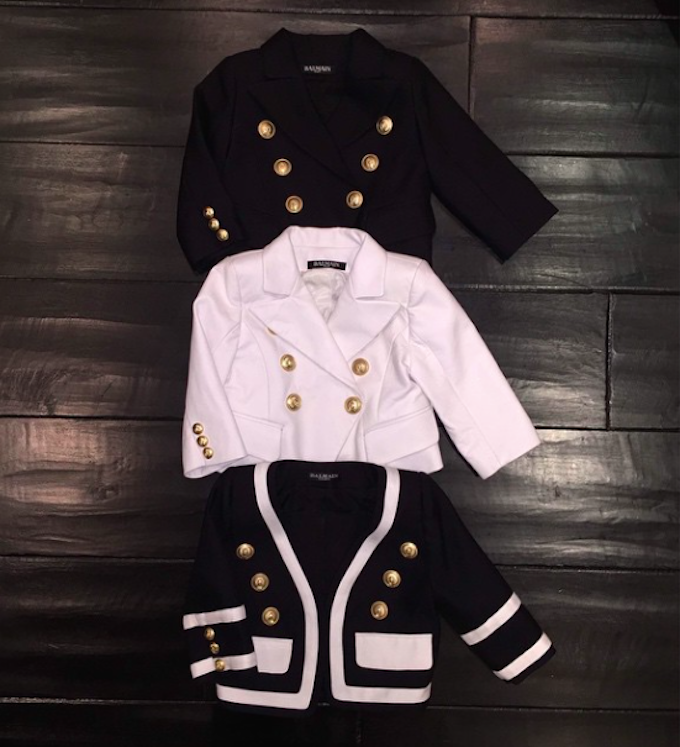 Today she posted the cutest picture of Nori! Check out North's custom Balmain blazer. Paired with a tutu and a top knot, North's definitely looking super stylish like her mogul mama…
So who wore it better? Momma West or baby West?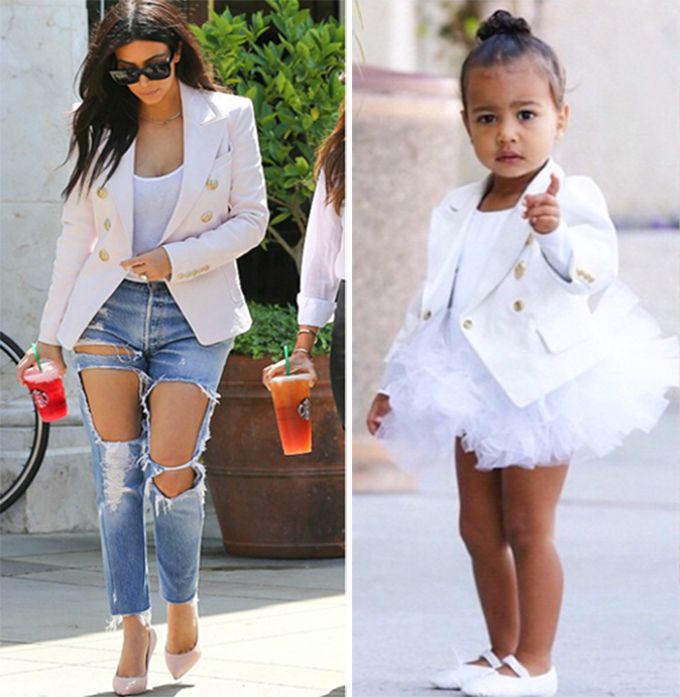 P.S – She also added this picture.  You might want to cue the "Aww"…
I just can't deal with this level of cuteness!!!