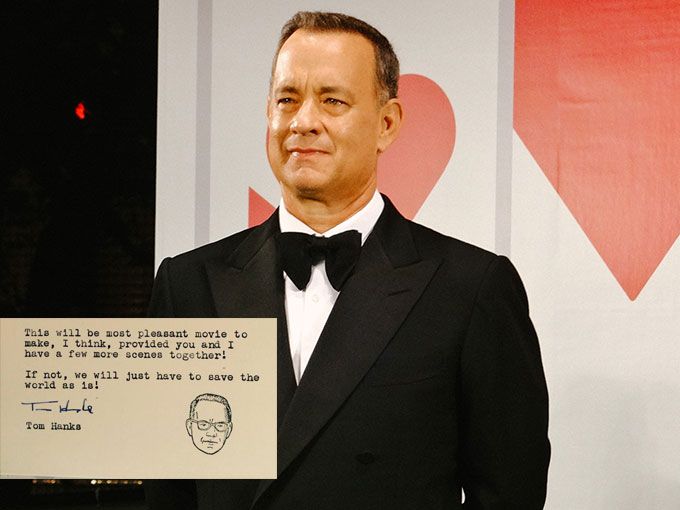 Hollywood superstar, Tom Hanks is one hell of an actor. So, when such a brilliant actor appreciates another actor then it is a huge deal. Can you guess which Bollywood actor was privileged enough to win praise from him?… Irrfan Khan! Yes, Hanks will now be seen in Inferno, which also stars Irrfan.
Irrfan, in his own right is one established and acclaimed actor in our industry. His talent has shone not just here but also in Hollywood. Hanks was so glad to have Khan in his movie that he ended up writing a personalised letter to him which the latter shared on his social media: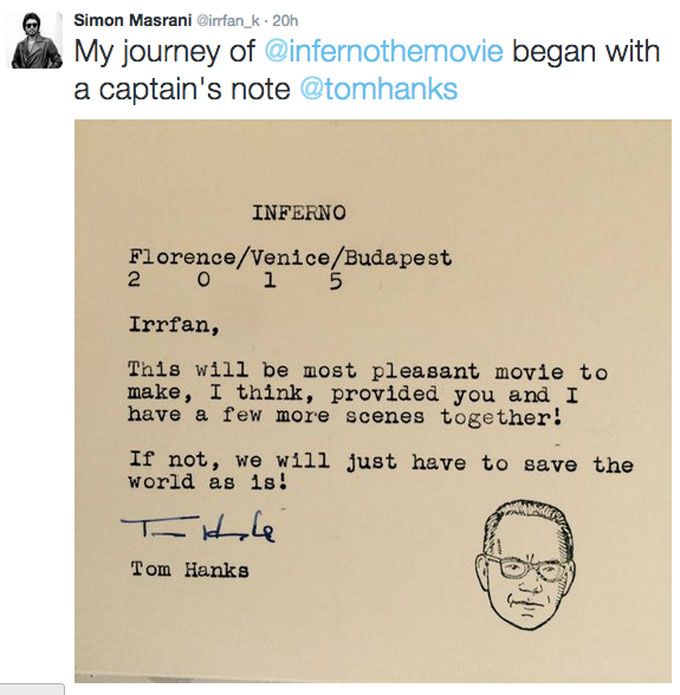 He wrote:
Irrfan, this will be the most pleasant movie to make, I think, provided you and I have a few more scenes together. If not, we will just have to save the world as is! Tom Hanks
How genuine is that now?! I personally love the last line. What about you guys?