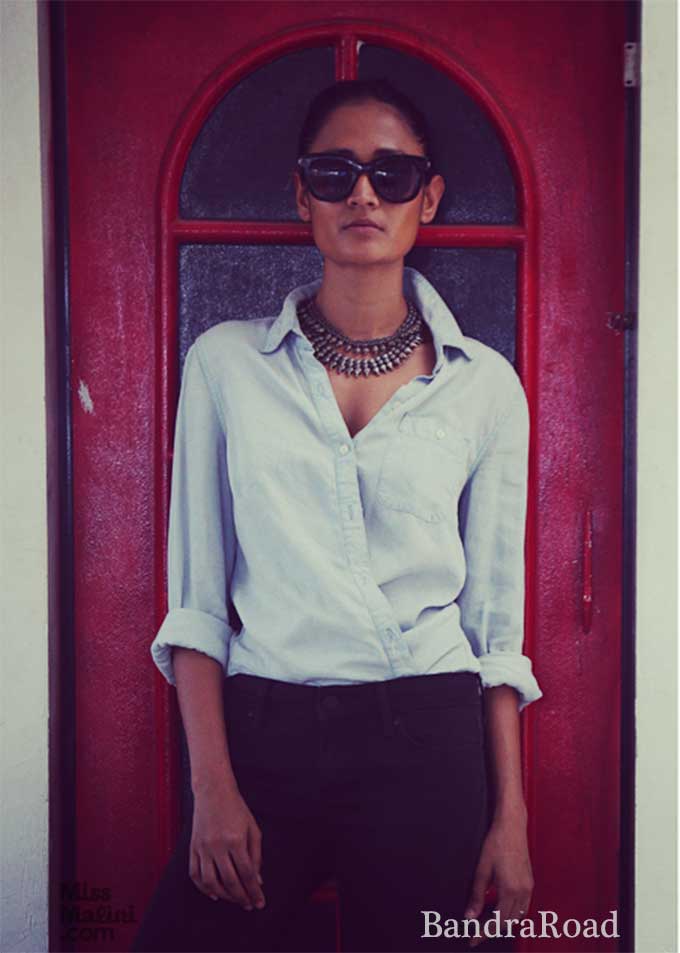 Over the years, we have seen countless ways to style and accessorise a simple shirt and we know for a fact that there's more than one way to wear a button-down. We have the classic, which is the front knot, the very stylish half tuck and recently, for a few seasons now, we have seen the button up! Since then we've been on the lookout for some new shirt styling inspirations.
Well, just when we thought that there wasn't another way to go when it came to styling a basic button down shirt, street fashionistas are serving us some serious inspiration. Its called the 'Wrap and Tuck' and I'm sure you guys are going to love it. Ok, I admit, this isn't exactly a new style, AUDREY HEPBURN did it back in the day, but the trend is making a big come back.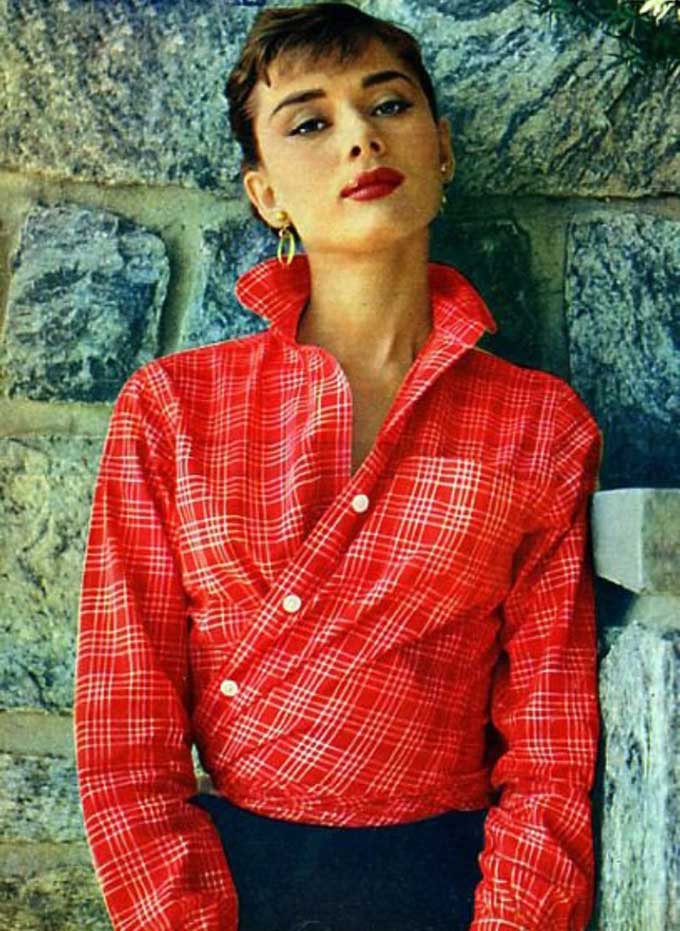 All you need to do is let go of all the buttons, wrap and tuck your shirt. Its as simple as that. I've put a few looks together to help you style this new trend, and I have to say, i'm pretty stoked about this styling tip. Get ready to wrap and tuck your way to street style stardom.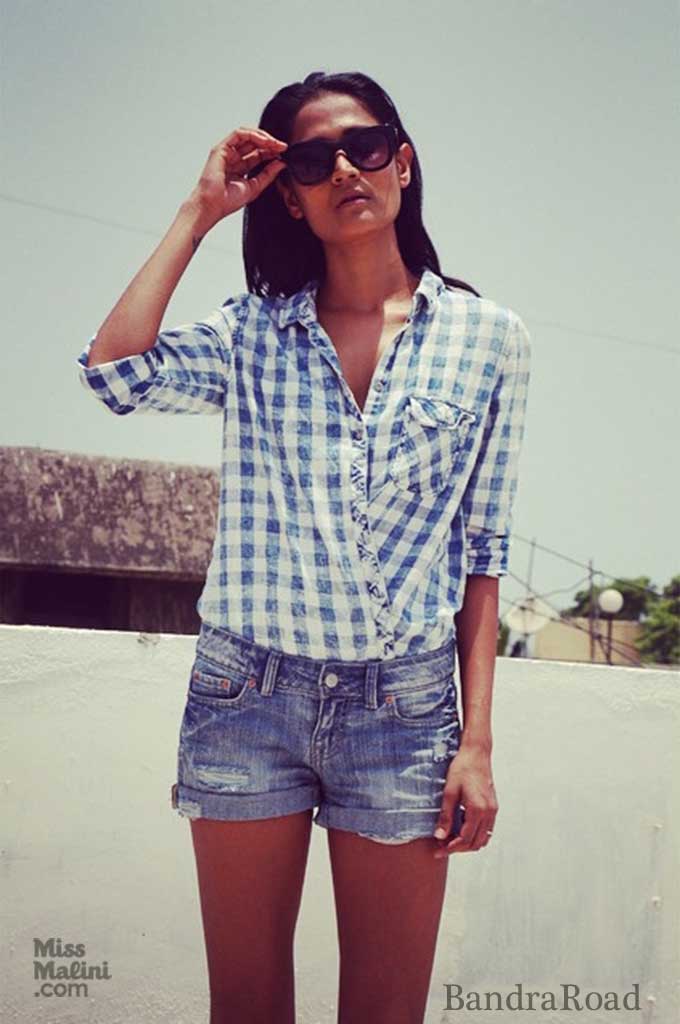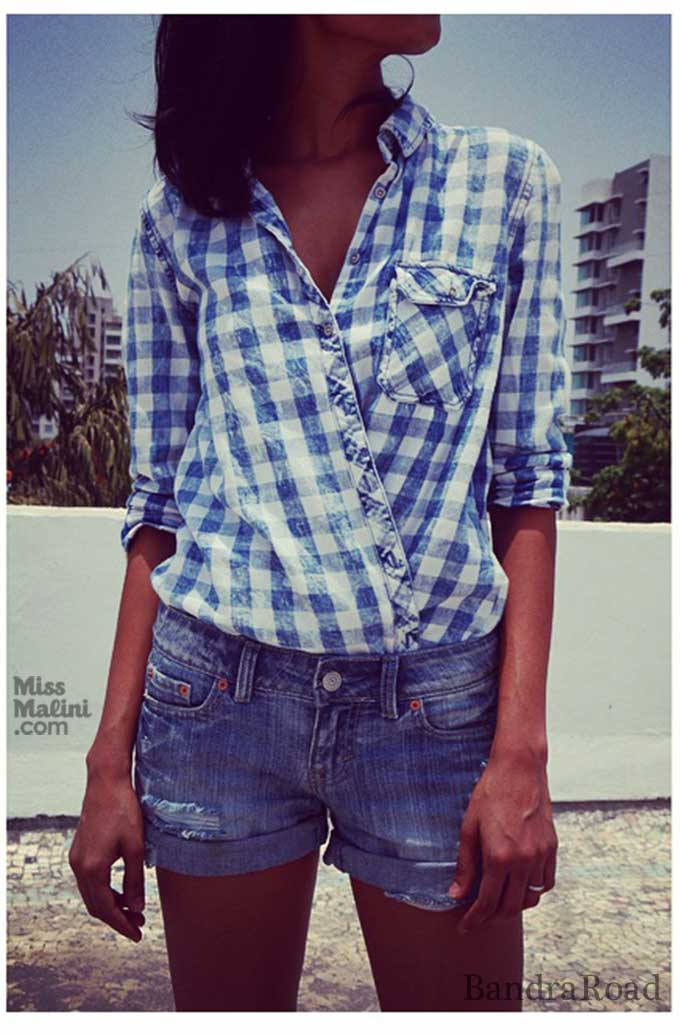 You can wrap and tuck your shirt into jeans, skirts and shorts. I've kept it casual and tucked my H&M shirt into basic ripped shorts. This is a perfect day time outfit.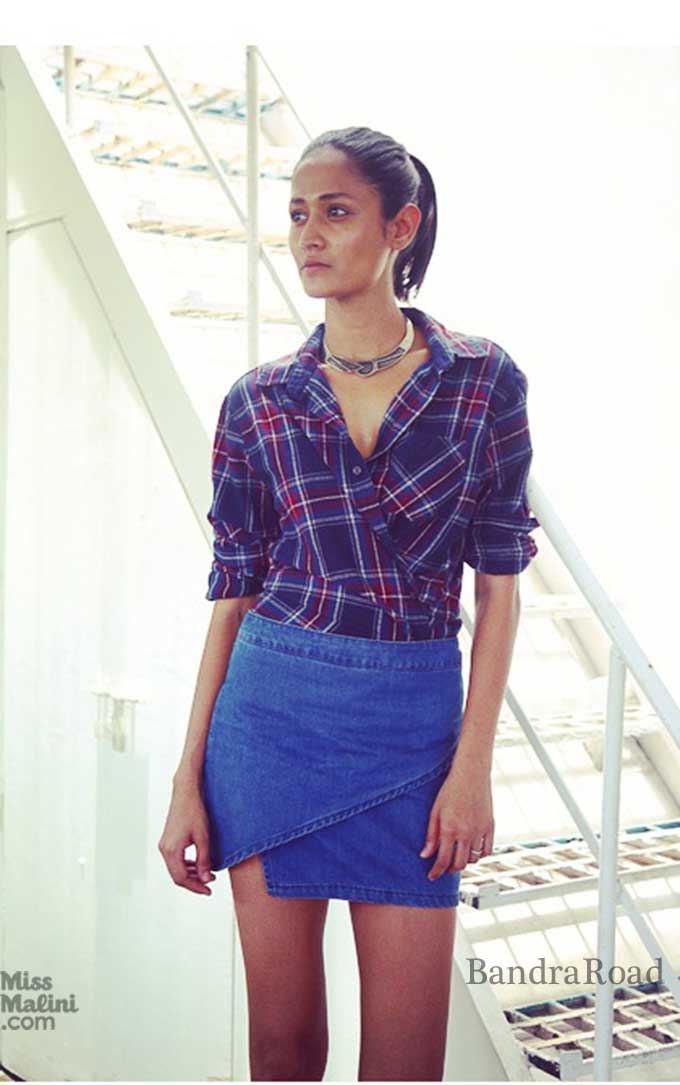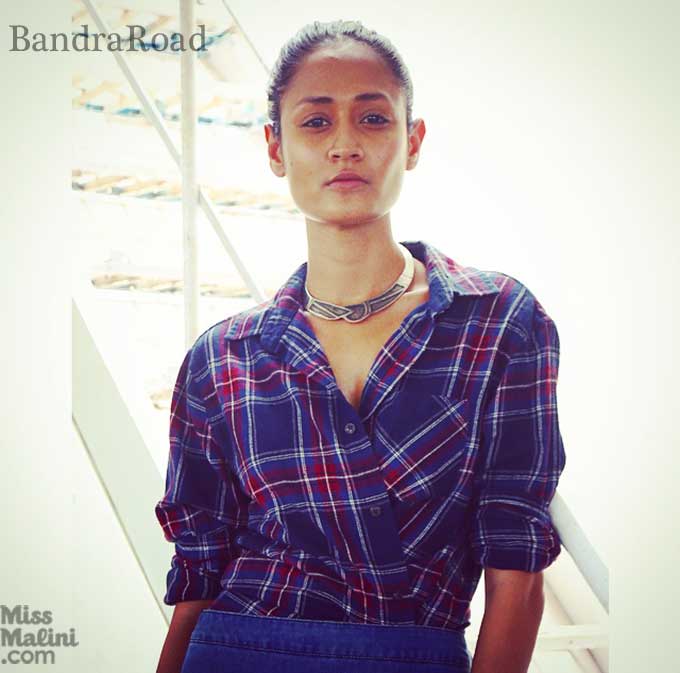 Because you haven't buttoned up all the buttons on the shirt, the neck of the shirt tends to get a bit deep. You can use safety pins or button one of the top buttons to secure it in place, like i did, so that you prevent any wardrobe malfunctions.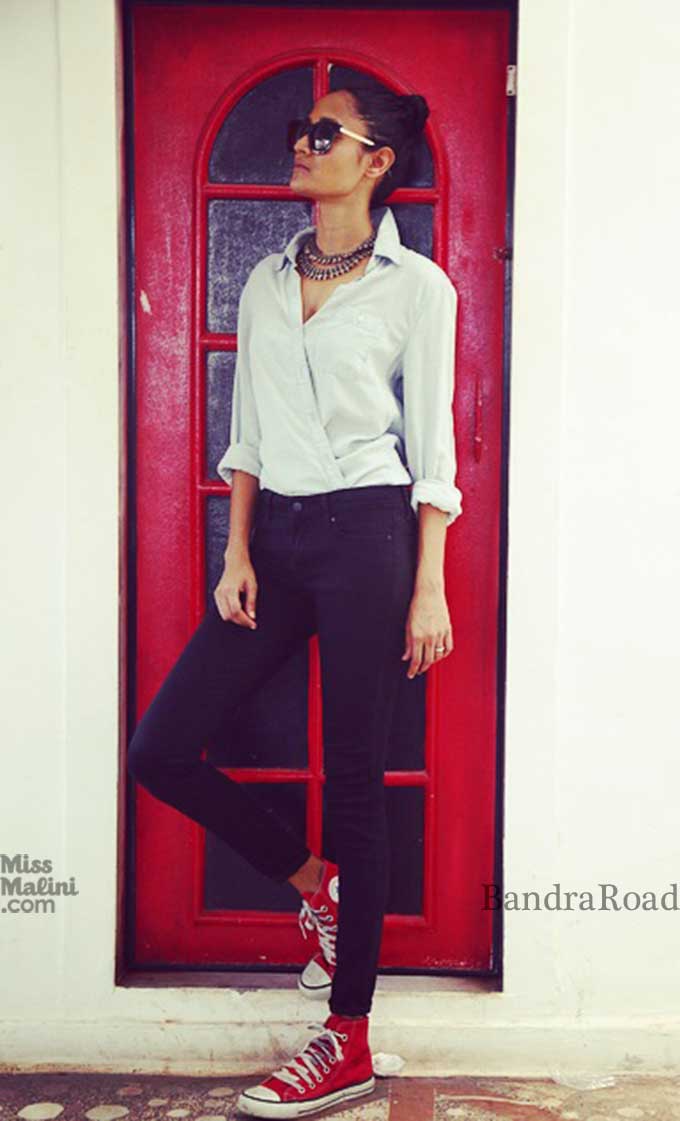 You can breathe new life into your old denim shirt by using this styling trick. Pair it with black skinnies, red converse chucks and your favourite pair of sunglasses and rock this street style inspired look on your next movie date.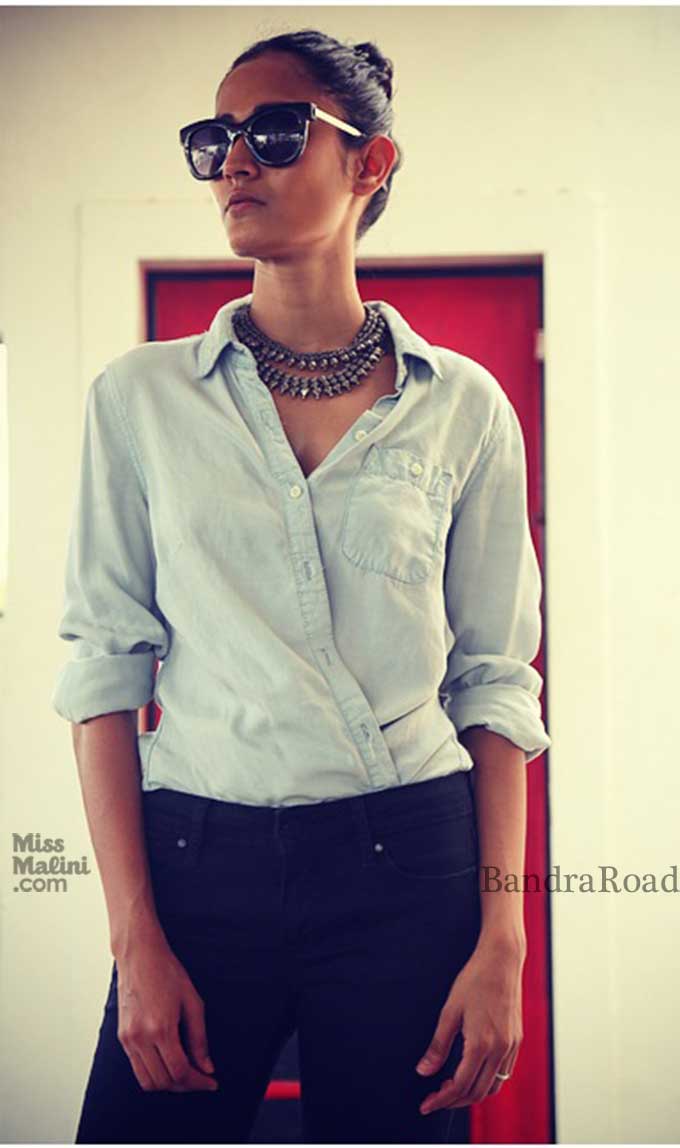 I love statement neck pieces, and they go so well with this styling tip because the neck of the shirt does get a bit deep, allowing you to load up on cool accessories. This styling trick works well on oversized shirts as there is more fabric to play around with.
This trick is simple enough that anyone can do it, but it's still stylish and just a cool, new way to wear a shirt. That's the best kind of trend, if you ask me. Even one of your "work" tops can become after-hours appropriate with this trick. It's a great way to switch up your style for a night out with friends. Thus
proving that even the most basic of basics can become fashion forward with some great styling.
So there you have it, BandraRoad's styling tip for the week. Would you try the 'Wrap and Tuck'?? If you love it, leave us a comment below or if you do try this look out, don't forget to ask your friend to take a fun #ootd and send it to us on bandraroad@gmail.com.
Also, don't forget to follow us on Twitter, Instagram and Facebook for your daily dose of street style, DIY's and outfit inspirations from India and all the cool fashion cities of the world.