It's only the beginning of IIFA 2015 and we've already spotted a celebrity who got slightly caught in the red green carpet outfit crossfire. Bipasha Basu has been looking stunning off late. For the press conference held earlier today she wore an sexy one shouldered Shivan & Narresh dress. However, she went with a more ethereal and royal look for tonight's IIFA Rocks green carpet. Dressed in Sabyasachi she looked like a princess!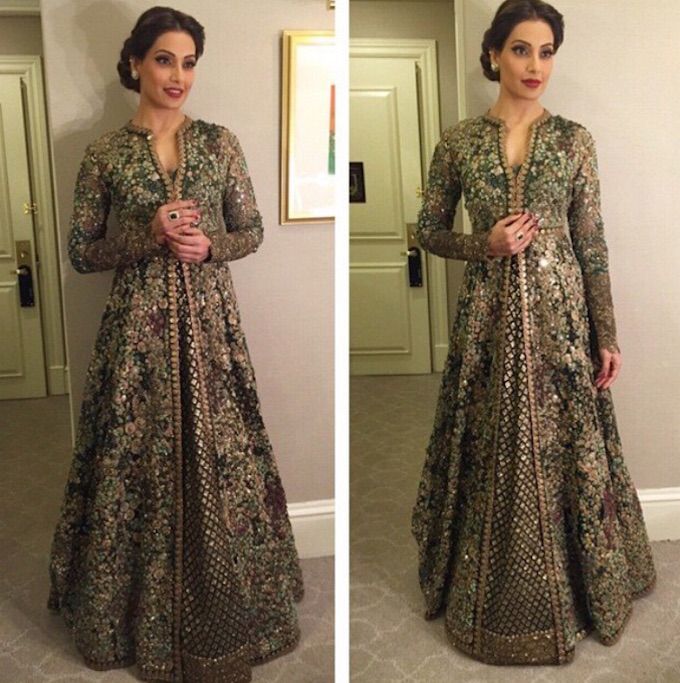 Check out the other leading ladies of Bollywood spotted in the same designer gown at the IIFA 2014: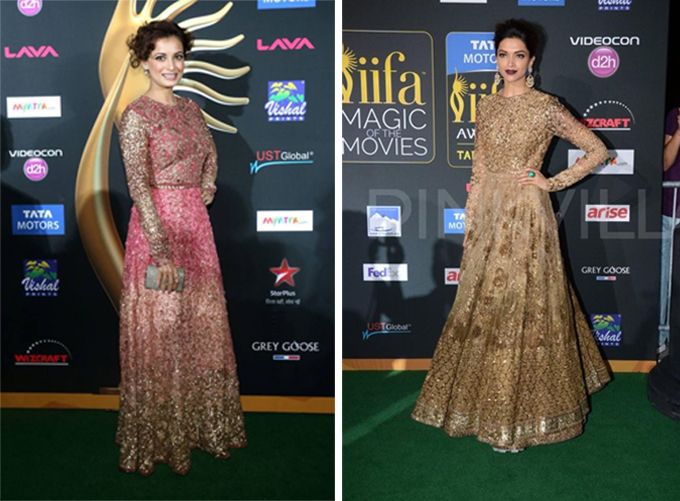 Bipasha Basu, Dia Mirza and Deepika Padukone wore very similar outfits, but we can't help to still love them. Are you guys feeling the Samantha Jones and Miley Cyrus run-in vibes that happened on Sex & The City 2? Anyway, all's well with the world (especially in Kuala Lumpur), and like Jay Z would say… "Onto the next one". Little did he know we already have a next one!
Malaika Arora Khan and Shraddha Kapoor wore the same designer, Georges Chakra on the IIFA Rocks green carpet! Here, check it out: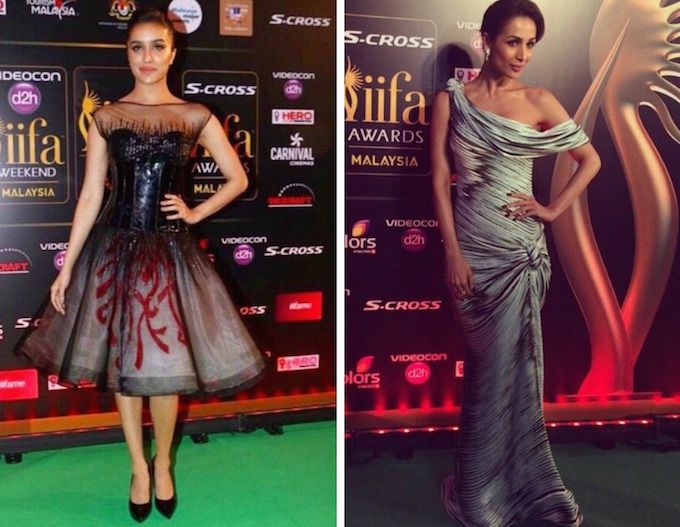 So many celebrities, such little designers… Wait, who am I kidding? This weekend is going to be designer heaven guys! Stay tuned for more updates coming your way 🙂