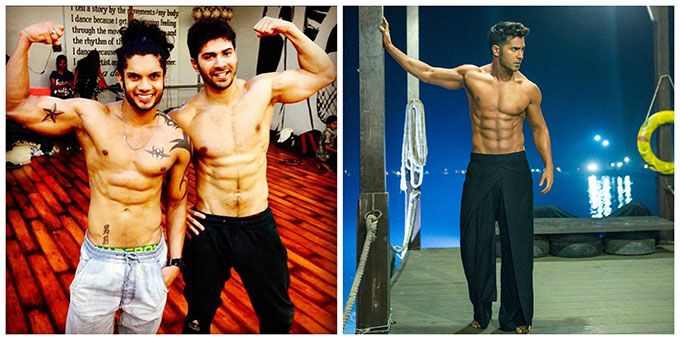 The wait is almost over – Varun Dhawan's latest song from his film ABCD 2 will be out later this afternoon! The song is supposedly very close to Varun's heart and will feature Varun performing a tandav! Now this is one we absolutely CANNOT wait to see. The song is titled "Mai Teri Chunariya" – and we have an exclusive sneak peek for you!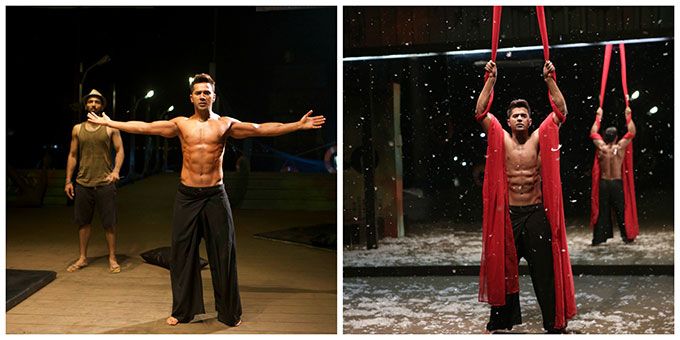 Varun refers to this song as 'intensely personal'. Not only are his 8 packs absolutely drool-worthy, but they showcase the blood, sweat and tears the actor must have endured to get where he has! This song was choreographer by Puneet Pathak and the particular dance style is Contemporary Aerial Silk. Varun has dedicated the song entirely to his mother dearest! Sweet, right?
And If he's doing a tandav in ABCD 2, what will Varun be showcasing in Shuddhi, we wonder?!