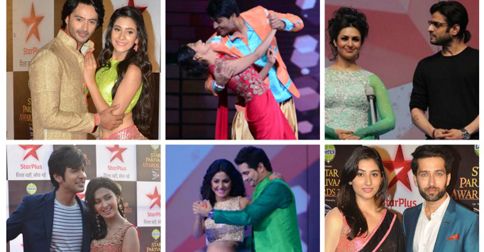 Could Sunday get any better? We don't think so! The #Bemisaal15Saal Star Parivaar Awards 2015 are coming to your TV screens tonight at 7pm on Star Plus. Now that we've brought you all the fun things that happened at the awards function, we're sure you're more excited to watch it, aren't you? Because we're such good people, we've also got you inside scoop, i.e. the winners list!
Favourite Maa – Akshara
Favourite Pita – Govind Narayan
Favourite Beti – Nisha
Favourite Beta – Suraj
Favourite Saas – Koki + Bhabo
Favourite Sasur – Raj Banna
Want to know who won the remaining awards? Well, watch to find out.
Here's a sneak peak of all the good stuff, happening tonight at 7 on Star Plus.
To know more, you can check them out on Twitter and Facebook! #Bemisaal15Saal
This post is in sponsorship with Star Plus.