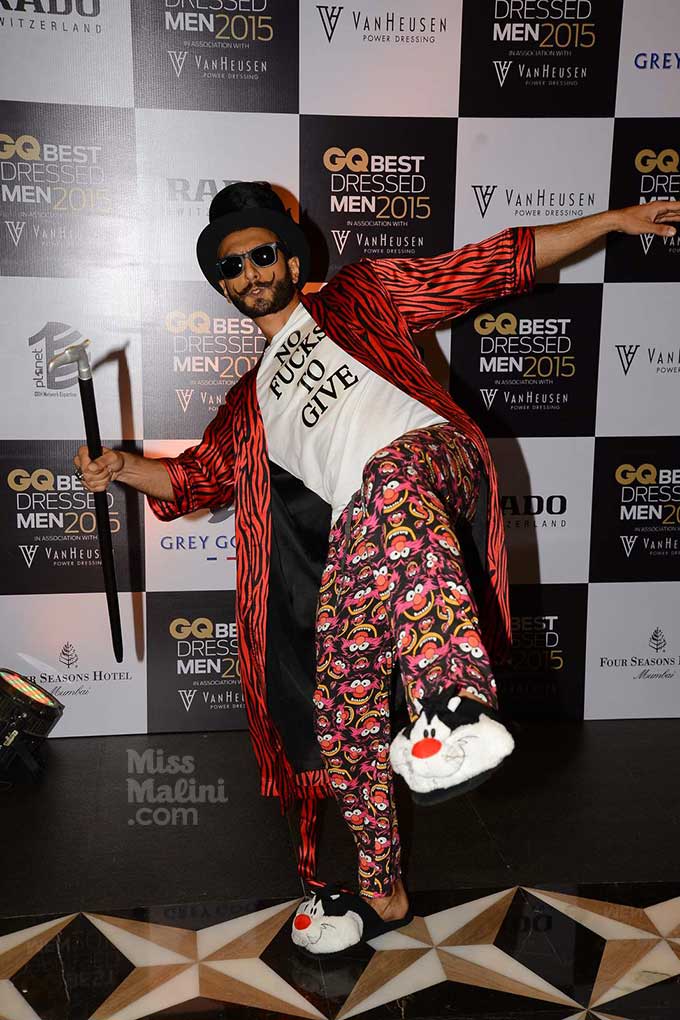 Ranveer Singh, you make my heart ting! And clearly, I'm not the only one. Not that there was any dearth of Ranveer fan pages on social media, a particular one has just caught my eye and completely made my day. Let's just say, a Twitter page called RanveerAsKittens is doing fandom right and I'm so excited to share this with you. I was only just getting over Ranveer's super hot GQ video, and now my ovaries are feeling brand new things thanks to this account.
Check it out!
And they rock Ranveer Singh with Deepika Padukone also…
Among others…
And Ranveer Singh follows them too!
Thank you, guys! You've won Saturday! 😀