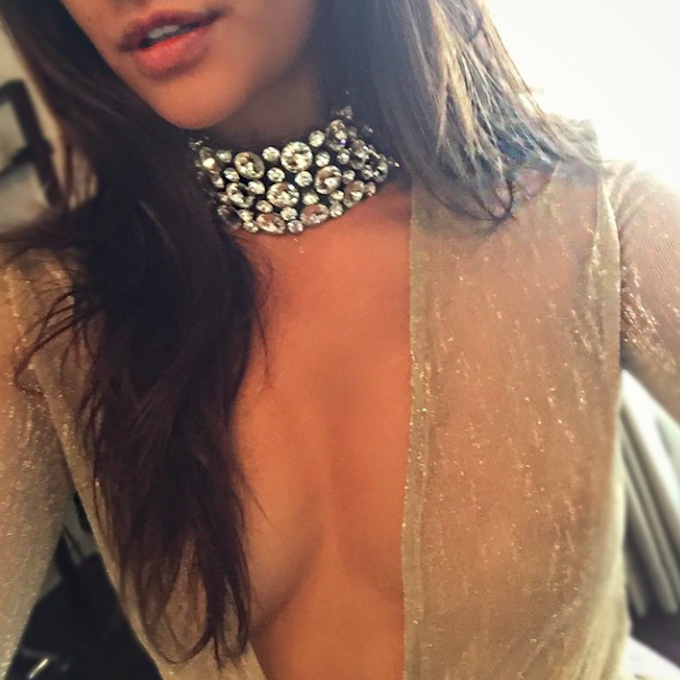 Okay, maybe the minute I said Pretty Little Liars star you knew. But if you've been focused on other things this weekend, not to worry. We'll let you in on some major fashion moments a little later. Canadian beauty, Shay Mitchell doesn't slack off when it comes to her style on and off screen. And when she's not taking care of "A", she's busy being superwoman and all that. No, really! Shay's recent Instagram over the weekend was cape-like and amazeballs. Kind of like our own stylish superwoman here in Bollywood…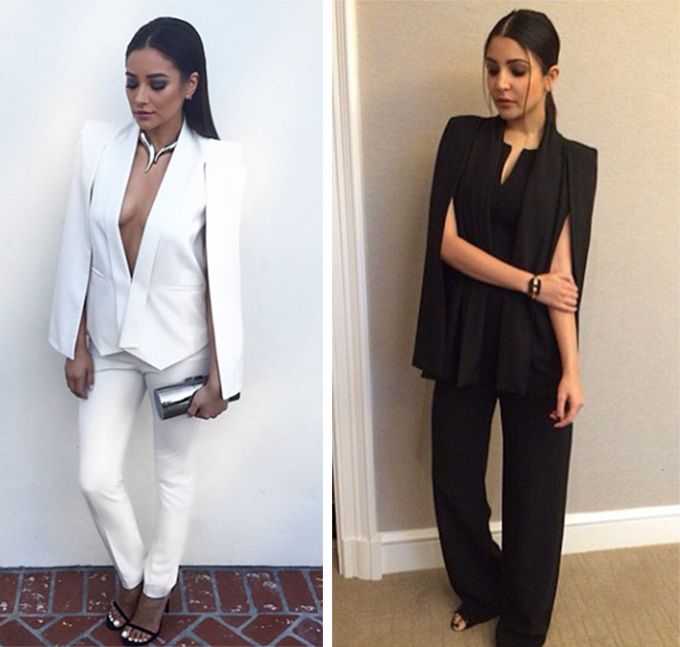 Yup, Anushka Sharma's outfit was seen just a few hours before Shay took her's to Instagram. Anushka wore this black Celiné-so-mean outfit for the IIFA 2015 Awards in Kuala Lumpur. We think both these girls slayed it in their cape-like ensembles. Could this be the beginning of a new trend?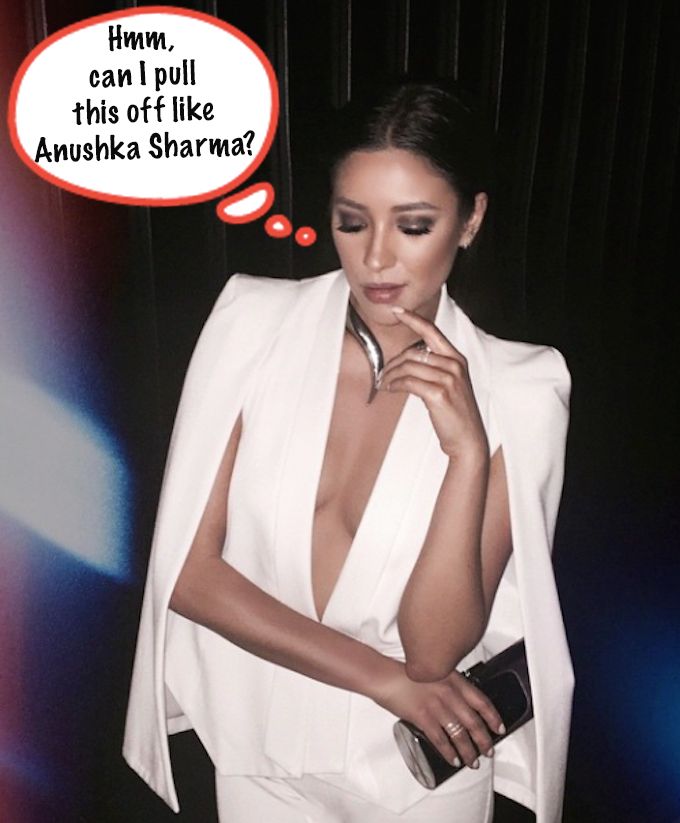 What do you think guys? Did she rock the cape look like Anushka did?
MM Style Tip:
1) When wearing a cape make sure the outfit underneath is fitting.
2) Team the cape with sneakers for a casual-sophisticated look.
3) Overalls have been a summer favourite. However, you can drape a cape over your shoulders to elevate the look completely!