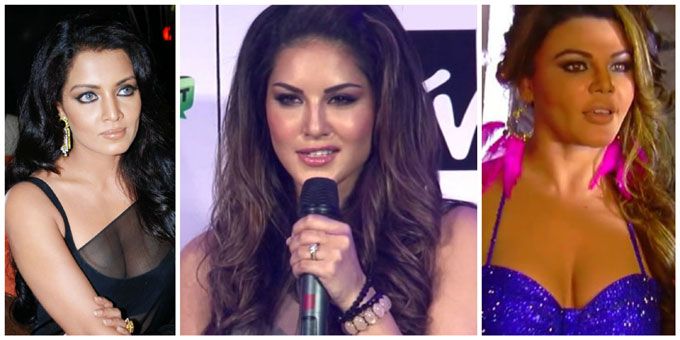 So much has been said about Sunny Leone since the day she entered the Bigg Boss house. She made a successful transition to mainstream Bollywood and now as she gears up to host yet another season of Splitsvilla, you can't deny the fact that Sunny is a name to reckon with in the film industry today.
But haters gonna hate (and potatoes gonna potate) and not very long ago, Sunny found herself at the receiving end of a lot of snide comments from not one but two Bollywood ladies – Rakhi Sawant and Celina Jaitley.
While Celina went on a rant about how Sunny and her husband apparently trashed her place and were very bad and unhygienic tenants, Rakhi didn't make any bones about saying "get out from my country, okay?" to Sunny. Leone finally opened up about these allegations at a recent event.
She said:
I don't get hurt or anything. The comments are baseless and useless and it is extremely unprofessional. You don't see any actor or actress at any level say anything bad about anybody else in the way that they have. So, it's their perrogative. They want to be categorized in the same box, so I can't do anything about it. (laughs) Jo bolna hai bol do. Mere liye theek hai!
You go, Sunny! 😀