As soon as monsoon hits, the clouds get darker, hair gets frizzier and there's gloom all around. While people try to wear clothes that repel rain, basically dark colours, I find that the brighter the outfit, the better your mood. So while the rest of the world goes black, I find myself gravitating to colour more than ever. Obviously when I know I might get stuck in the rain, I avoid it. But when it comes to parties or any kind of event, I'm all about the colour. Which brings me to Exclusively.com (formerly Exclusively.in). While they stock practically every Indian designer under the sun, their initiative #ExclusivelyDiscovers promotes India's new kids on the block. As they launch some of these labels online for the first time, I did what I do best – which is scroll through their designs and pick out my favourites for the season. Plus, I've added some style tips too!
1. A dress by EKA
A lot of people suggest that the mood gets all romantic when it's raining outside. Well this dress would fit the mood perfectly. Add on some sneakers and you can prevent getting your feet wet in the rain too.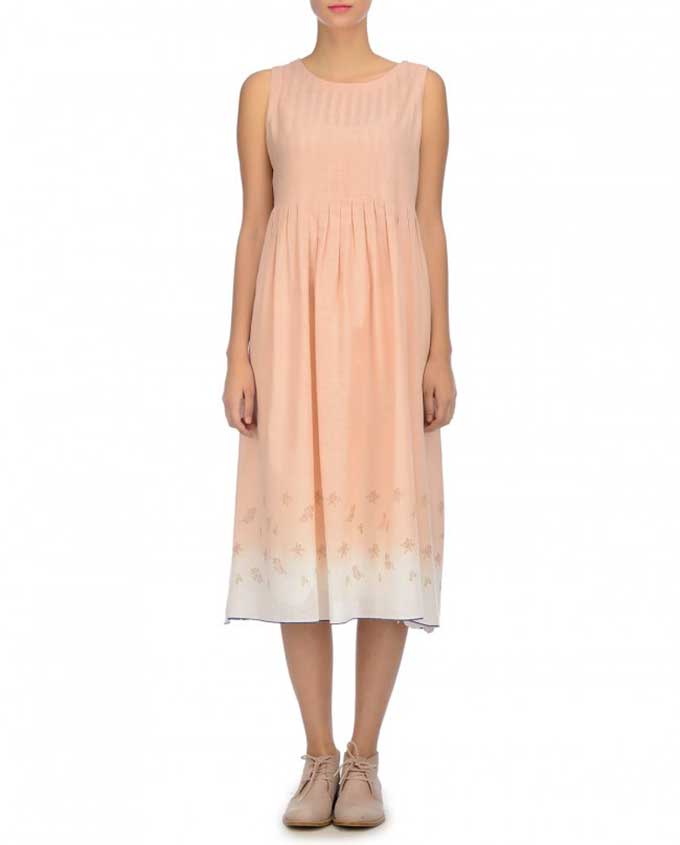 2. A cape by 11.11
You can actually keep your blacks with this look. Just throw on the cape for a shot of colour and what's great is it's one of those cosy pieces people gravitate towards in the monsoon.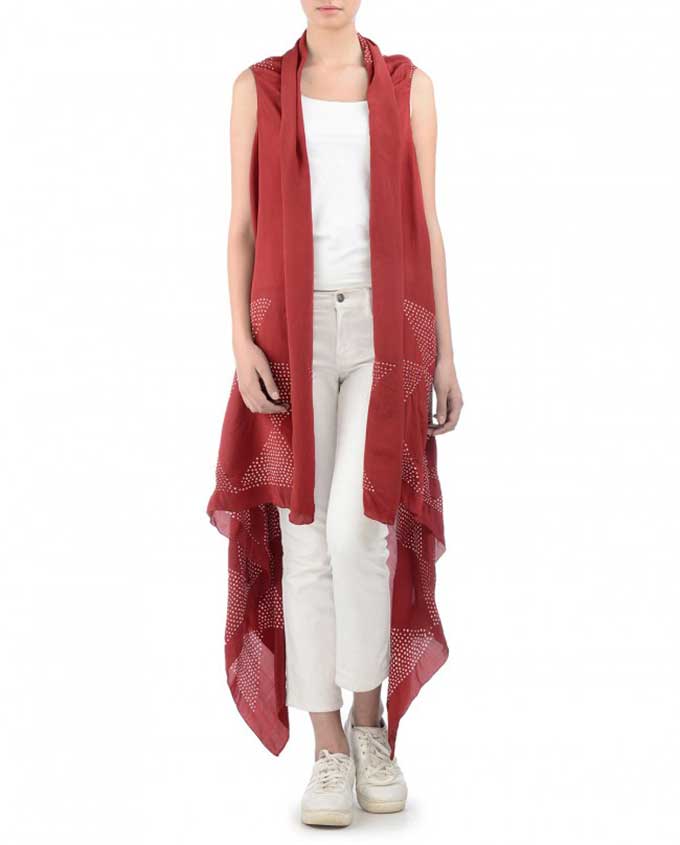 3. A skirt by Roshni Chopra
This piece has the power of going from day to night by changing up just one element. It's casual enough to wear with a basic tank and flats in the day and formal enough to switch into heels for the night.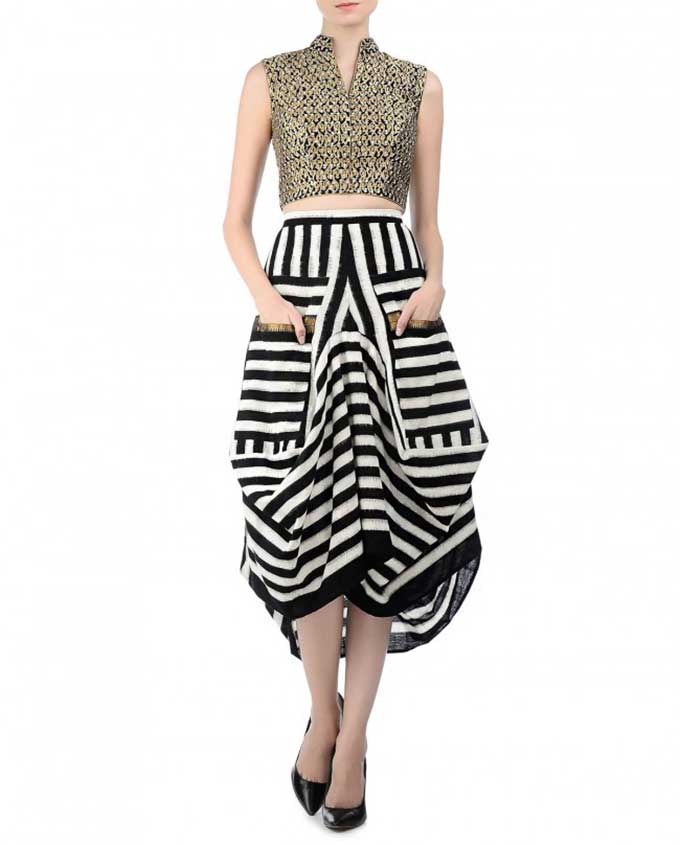 4. A kurta and dhoti set by Swati Vijayvargie
I picked this purely for the colours. Isn't it the best for a really dull day? Who needs the sun if you're wearing this? Keep your accessories minimal and tie your hair up in a top knot to stay fuss-free in the rain.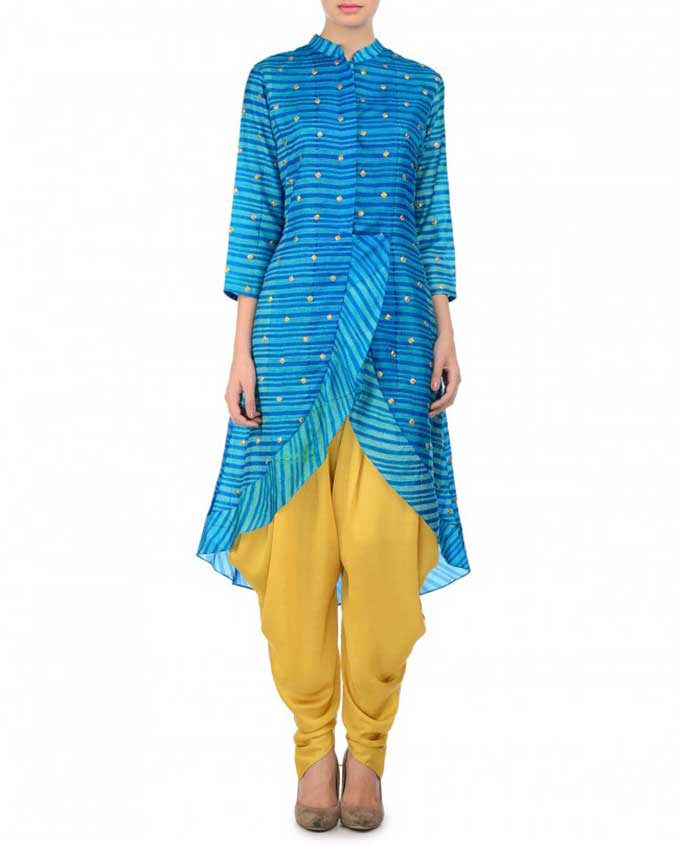 5. A jacket by Jenjum Gadi
Once again, the colour plays an important role for the monsoons. Pair this baby with practically any outfit combination. Like magic, it will look great with pretty much anything – be it a skirt, jeans or even a dress.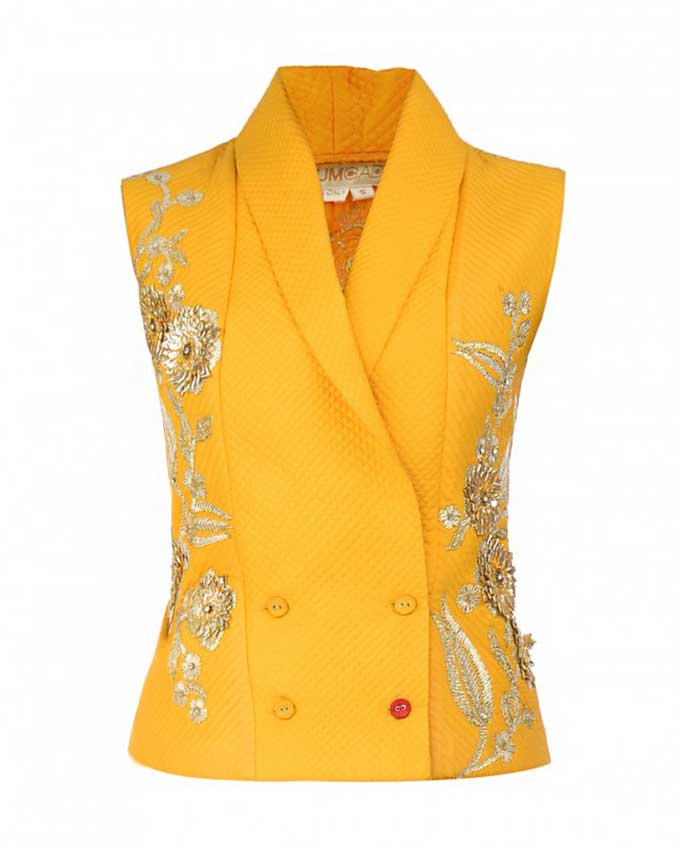 Once you have these in your wardrobe, get ready to attract a whole lot of attention. People aren't very used to this much colour for the season – which is what makes it absolutely perfect. Like they say, why fit in when you were born to stand out?
P.S. Their End of Season Sale is on right now, so chop chop ladies!
Check out the collection on Exclusively.com here. Make sure you follow them on Facebook, Twitter, Instagram and G+ as well.
*This post is in partnership with Exclusively.com