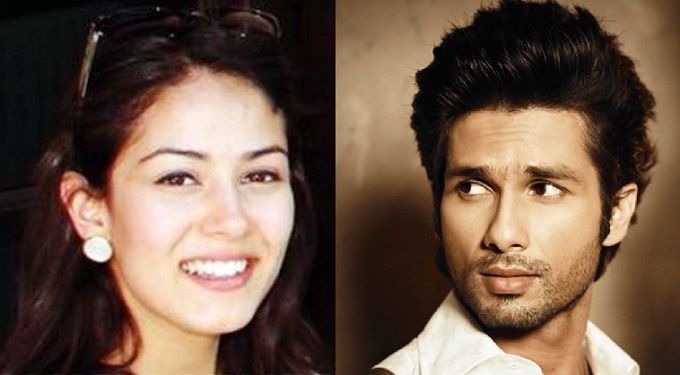 According to word doing the rounds on social media, Shahid Kapoor and Mira Rajput's wedding mahurat was today at 11 am. And, if some tweets are to be believed, then the two have officially tied the knot! According to reports, the two got married at a close friend's house in Delhi with only around 40 people (family and very close friends, we're assuming) present. But yes, there is another event planned for the rest of their guests – word has it that they're now on their way to the Oberoi for their reception.
These reports are, as of yet, unconfirmed, but we're keeping our eyes and ears out for more news! Make sure to watch this space for all the latest updates 🙂
More Shahid and Mira stories!
Photo Diary: Shahid Kapoor & Mira Rajput's Haldi And Kaleera Ceremony! Here's A Video Of Shahid Kapoor & Mira Rajput Dancing To 'Sajh Dhaj Ke' At Their Sangeet WOAH! You Have To See Shahid Kapoor And Mira Rajput's Wedding Venue Because It's Beautiful! Airport Spotting: Shahid Kapoor Leaves For Delhi For His Wedding Aww! THIS Is How Shahid Kapoor Designed His Own Wedding Card 10 Very Real, Very Depressing Thoughts Every Fangirl Has Had About Shahid Kapoor's Upcoming Wedding Can You Guess Mira Rajput's Adorable Name For Shahid Kapoor? Hint: It Rhymes With Ladoo! Here's What Shahid Kapoor & Mira Rajput Will Be Wearing On Their Wedding Day!