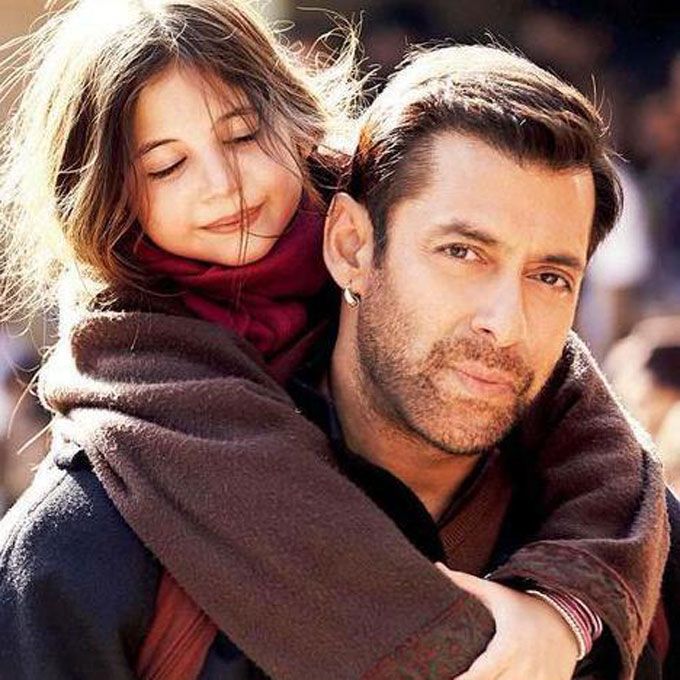 Though a tad melodramatic, Kabir Khan's Bajrangi Bhaijaan is heartwarming, endearing and entertaining.
The movie begins with a few gorgeous shots of the breathtakingly beautiful iced-cap mountains of Kashmir. Then follows a sequence where a bunch of people are watching an India vs Pakistan match. And guess what? They are cheering for team green! That's when you know they are staying at border ke uus paar. Impressed by Shahid Afridi's cricketing skills during the match, a pregnant lady decides to name her child Shahid and her friend asks, 'Agar ladki hui toh?'
Played by child actor, Harshali Malhotra, Shahida's character is bound to make you fall in love with her instantly. She's mute and super cute. Due to unforeseen circumstances, Shahida gets separated from her family and somehow lands up border ke iis par in India. Cut to Salman Khan aka Pawan's grand entry along with his favourite God, Bajrang. A whole lot of dancing, colours and selfies are involved! But just when he decides to head home after his religious vacation, he meets little Shahida, who decides to tag along with him wherever he goes. That marks the beginning of a beautiful bond between the duo.
Pawan Chaturvedi is a Hanuman bhakt who resides in Delhi with his late father's friend and his family. The entire parivaar dotes on him until their daughter, Rasika (Kareena Kapoor) confesses her love for Pawan. Quite predictably, our ladki ke papa dishes out a list of conditions that he has to fulfill before marrying his beloved beti. And when he has just a couple of months to go before he meets his future father-in-law's deadline, little Shahida enters his life and turns everything upside down.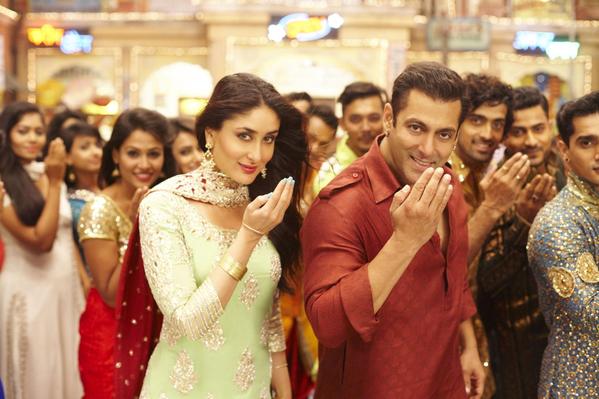 But despite all the difficulties that come his way, Pawan always goes out of his way to keep his Munni (she's renamed because obviously she can't speak or write). He feeds her a LOT of chicken, buys her bangles, rescues her from human trafficking and becomes her angel. The only thing he fails to do is reunite her with her family, despite repetitive attempts. But our Bajrangi doesn't believe in giving up! So he embarks on a journey to Pakistan to get her home safely. What happens after that? Please watch the movie to find out as I am not in a mood to give you any spoilers.
While Salman is simply adorable, Nawazuddin Siddiqui ups the entertainment quotient of the film to an altogether different high. He plays a Pakistani reporter and he will leave you in splits with his dialogue delivery and comic timing right from his first scene. His delightful performance will definitely make you grin from ear-to-ear.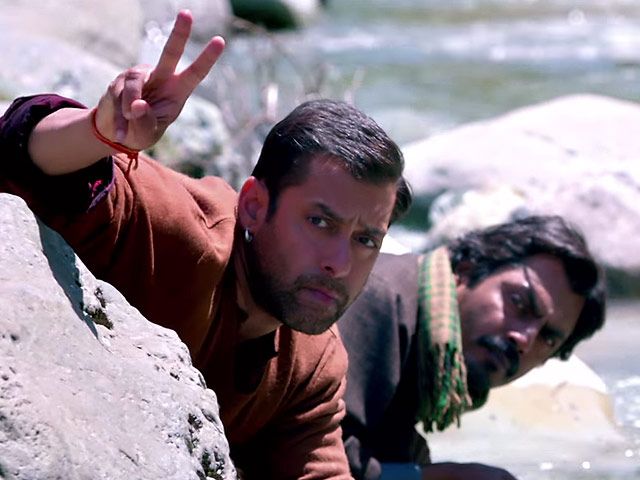 Om Puri's presence in this soulful drama is a pleasant surprise. Though his screen time is limited, he leaves an impression.
All-in-all, Bajrangi Bhaijaan makes a fine watch. A far cry from our Dabangg bhai's usual avatar who is always Ready to Kick – Bhaijaan doesn't get into Hulk mode every now an then. Shockingly, there's just one action sequence in this one and that's definitely a refreshing and welcome change for the audience. In spite of the exaggerated emotions and borderline preachiness in bits and parts, this movie has its beautiful and heart touching moments. You might even find yourself slightly teary-eyed towards the end. PS: There's a scene that makes your heart skip a beat.
The cinematography is spectacular and the background score helps the story immensely. The songs, Tu Jo Mila crooned by K.K, Zindagi by Jubin Nautiyal and Pritam and Bhar Do Jholi Meri by Adnan Sami deserve a special mention.
Watch it for NAWAZUDDIN SIDDIQUI, Salman back in Prem mode, Kareena and Kashmir's beauty and Harshali's cuteness. <3
Rating: ***