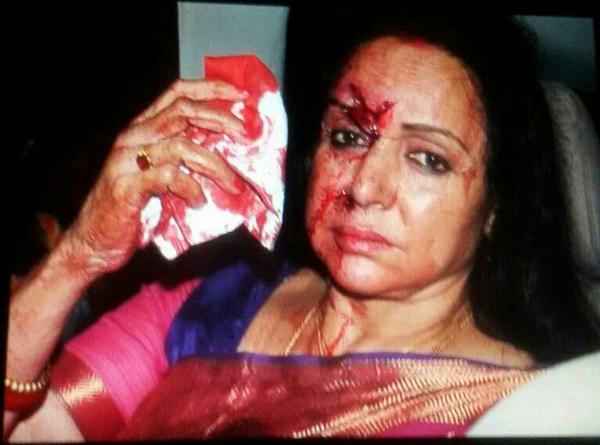 Actress and politician Hema Malini met with an accident today. She was seated in a Mercedes that ran into a Maruti Alto in Dausa, Rajasthan. Reportedly, she was rushed to the hospital immediately after the mishap and her head injury was treated. However, a four-year old child, who was travelling with her parents and other relatives, lost her life in this unfortunate event.
Senior police officer Rajinder Tyagi told NDTV:
I am being told the Mercedes was speeding. It drove over the divider.
It is being said there's a possibility that the driver of the Alto wasn't paying attention while entering the area of the highway where the crash occurred.