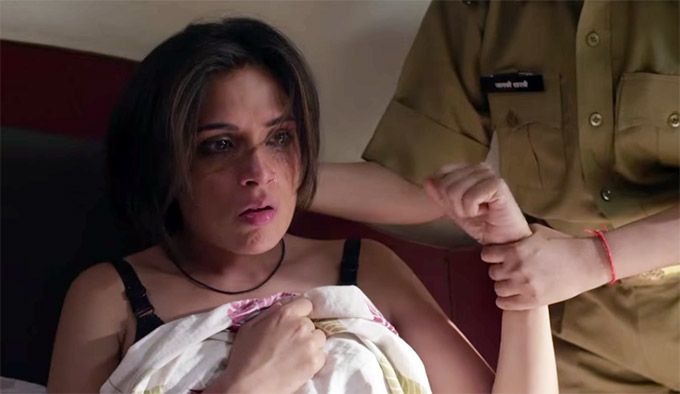 Ok, let me be honest with you, if you're not ready to have your heart broken a little bit, then you may not be ready to watch this film. But then again, that's what really good cinema does sometimes, right? To quote author Leon Bouy,
Man has places in his heart which do not yet exist, and into them enters suffering in order that they may have existence.
I watched Masaan this evening knowing nothing, other than the fact that it had bagged 2 awards at Cannes and now I can't stop raving about it!
I don't want to give too much of the story away (you need to go on that journey for yourself) so you will find no spoilers here. But let me share a few things that stand out in my mind, so you know what you're missing if you don't make the time.
1. Richa Chadha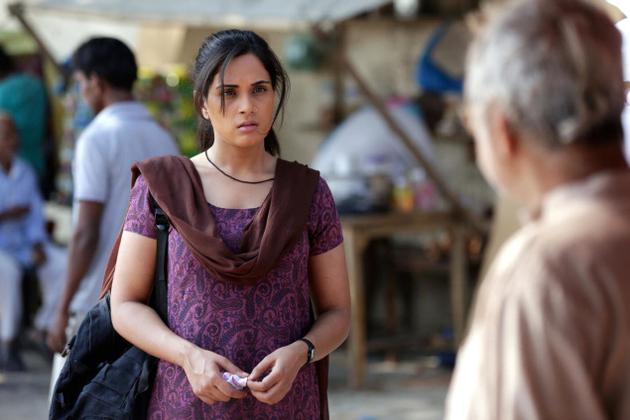 I've been a Richa Chadha fan ever since Oye Lucky! Lucky Oye! and again, she nails it. Her character Devi Pathak is so real and flawed and fragile that she forces you to look back at some of the impulsive (arguably even innocent) choices you might have made in your life that have led you to where you are today. Choices that have probably changed who you are, irrevocably so. What's most striking about who she is in the film, is the fact that there are probably millions like her. We just don't know their names, or their stories. What I loved best about her performance? There is no melodrama. It is what it is.
2. Sanjay Mishra
If ever there was an icon for every parents fear of living a nightmare, Vidyadhar Pathak played by Sanjay Mishra, would be it. I know my mom will feel every pang of fear and anguish that he goes through when she watches this film. (Don't worry mom, I'm FINE!) And beyond that he plays it to perfection. Mostly I just wanted to get up, give him a hug and hand him a plastic bag full of money. Thank god for the little comic relief via his pint sized side-kick Jhonta (played by Nikhil Sahni) or I may not have made it through! (Also Safhya Ji is definitely gay, right?)
PS. Inspector Mishra, I hate you.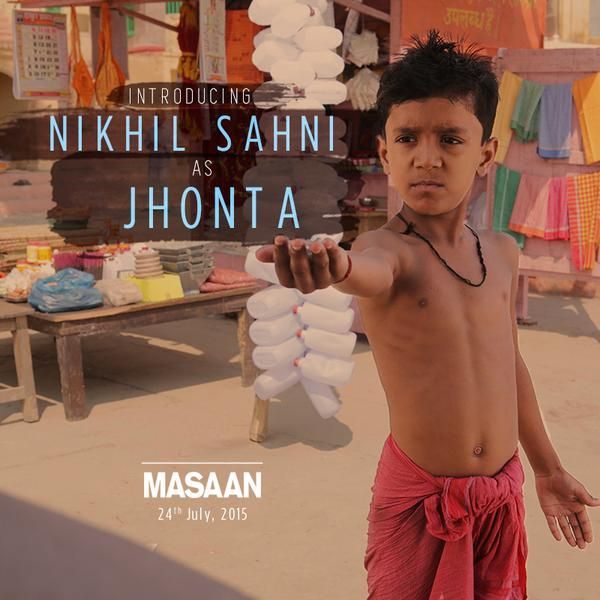 Nikhil Sahni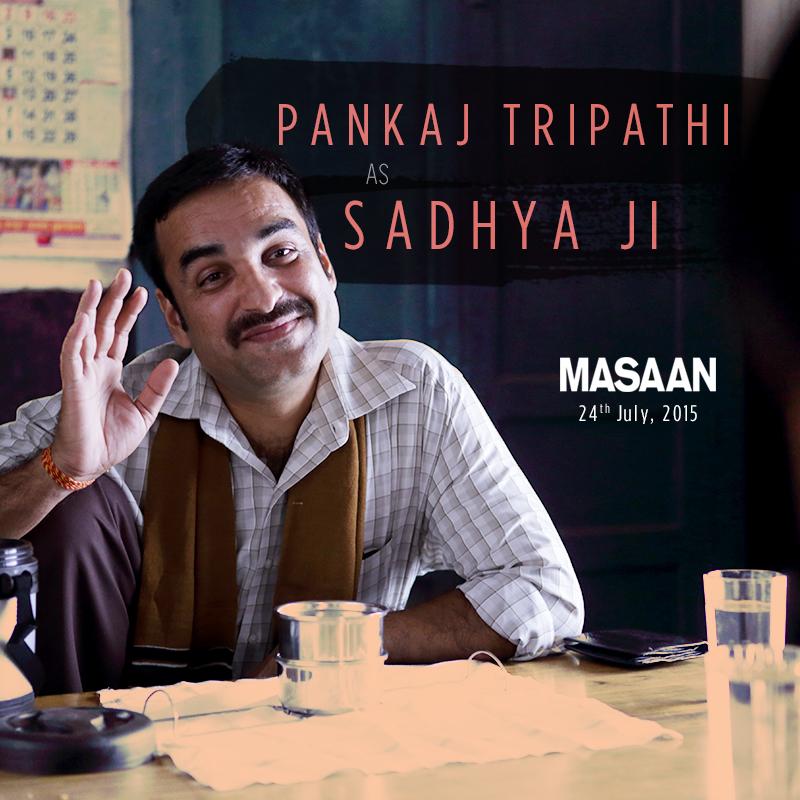 Pankaj Tripathy
3. One Red Ballon
One red balloon (or in this case 2) is all it takes to sweeten the landscape for lovers. This is the first I've heard of Shweta Tripathi and Vicky Kaushal, but they immediately made me fall in love – with their love.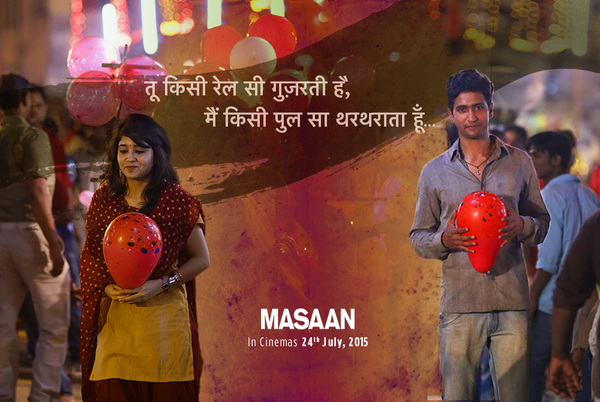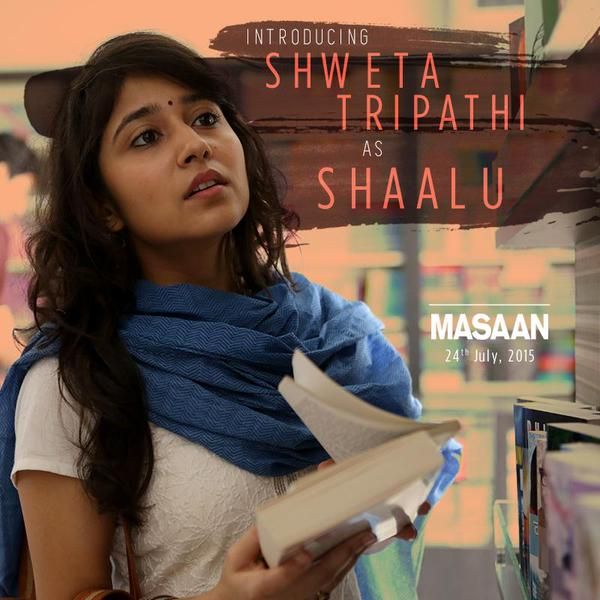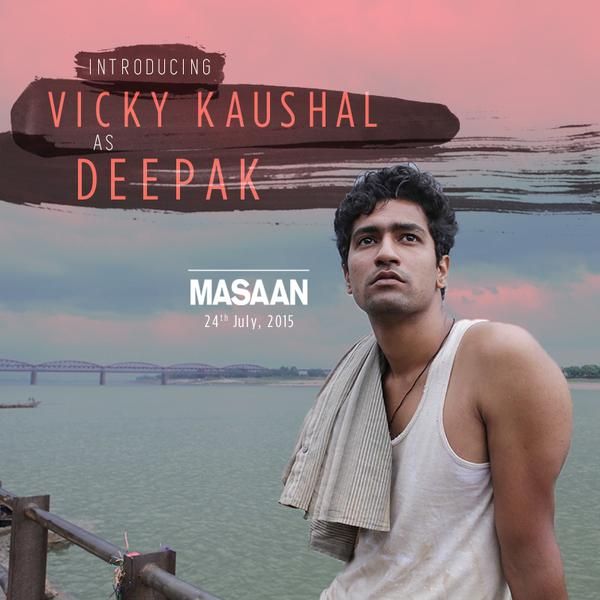 I spent much of the first half marvelling at just how true-to-life the depiction of their romance is. From Facebook to phone calls…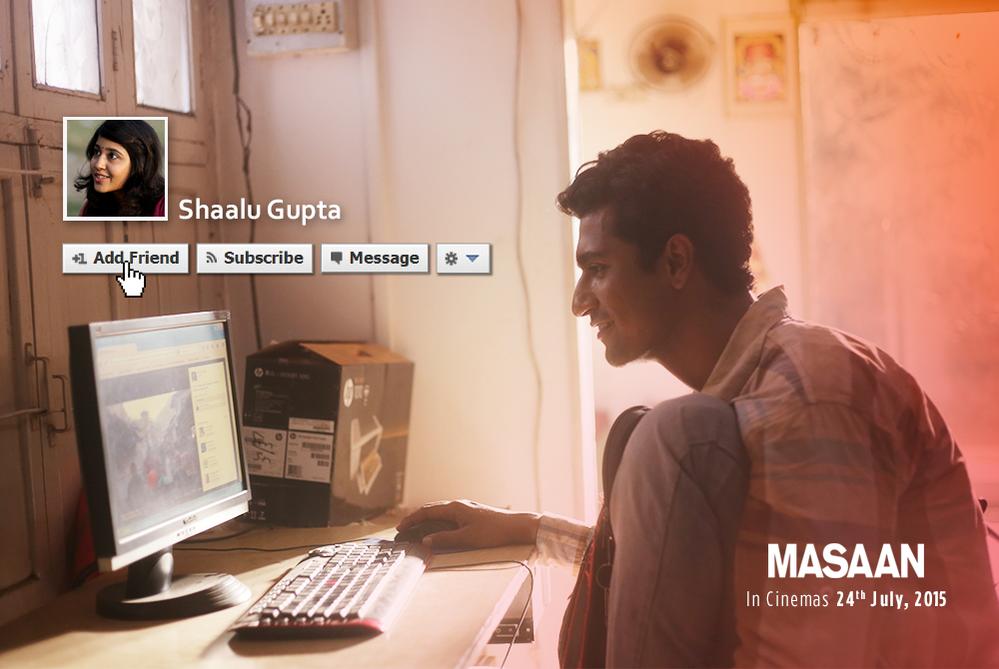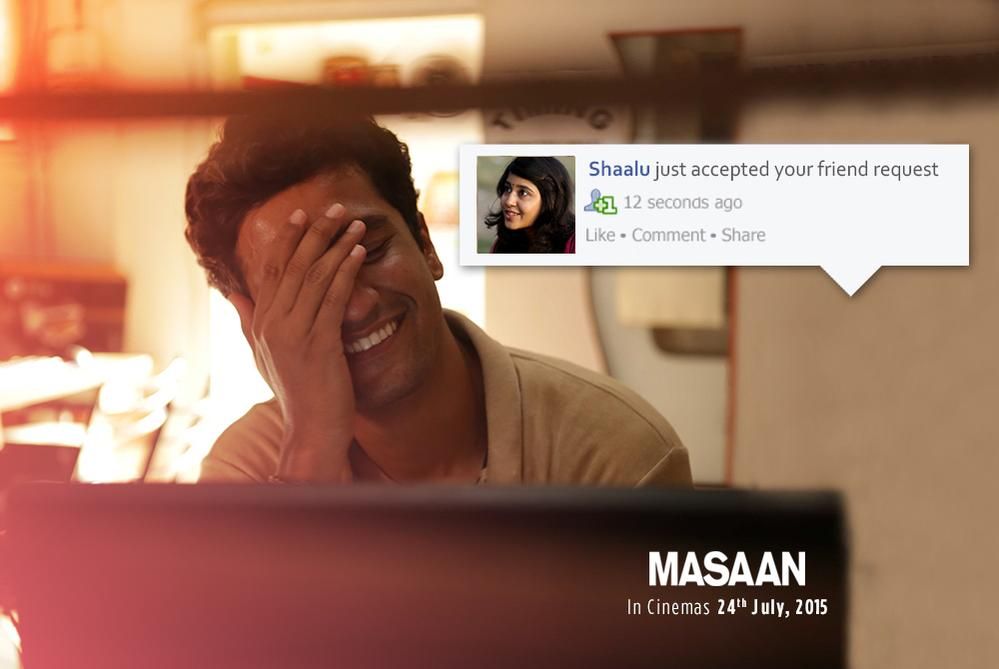 And the second half, well… I can't tell you. (Also it's utterly adorable that Shweta's Twitter handle is @battatawada and her bio "smile spreader"). Now I'm secretly hoping that after watching this film on Friday, the sky will be filled with little red balloons. (I'm definitely launching mine at midnight.)
4. The Music
You just have to listen. My favourite is Mann Kasturi. What's yours?
5. The Unabashed Grittiness
In a world of cinema where it's all about Photoshopping out the flaws, it is unsettlingly refreshing to see a film like this, with all it's scars.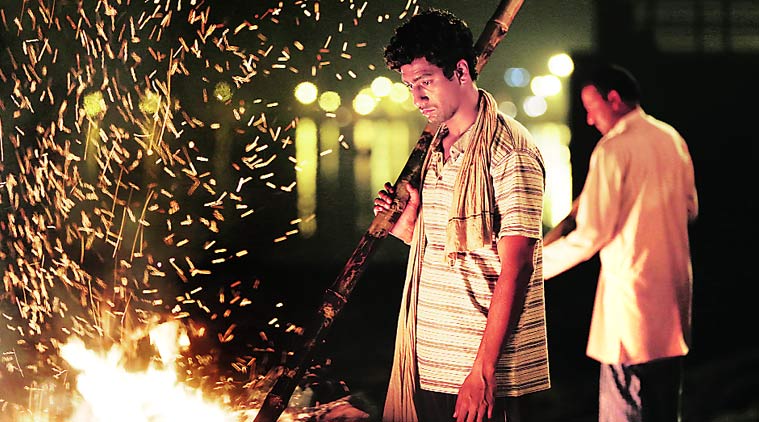 You simply can't help but feel the heat, smell the smells and breath the ashes. Director Neeraj Ghaywan has gone out of his way to make you notice the rough edges and cut yourself on them.
6. Benaras
According to the makers, "Masaan had to be filmed in Benaras. We surrendered ourselves to it and Benaras welcomed us. The spiritual, traditional side of the holy city pulls against the rebellious spirit of it's youth." Watch this video to understand how the energy of Benaras shaped the stories of Masaan.
7. FYI, This Is Real Life (in Reel Life)
So why do you want to go to the movies to see the aching story of someone you don't even know?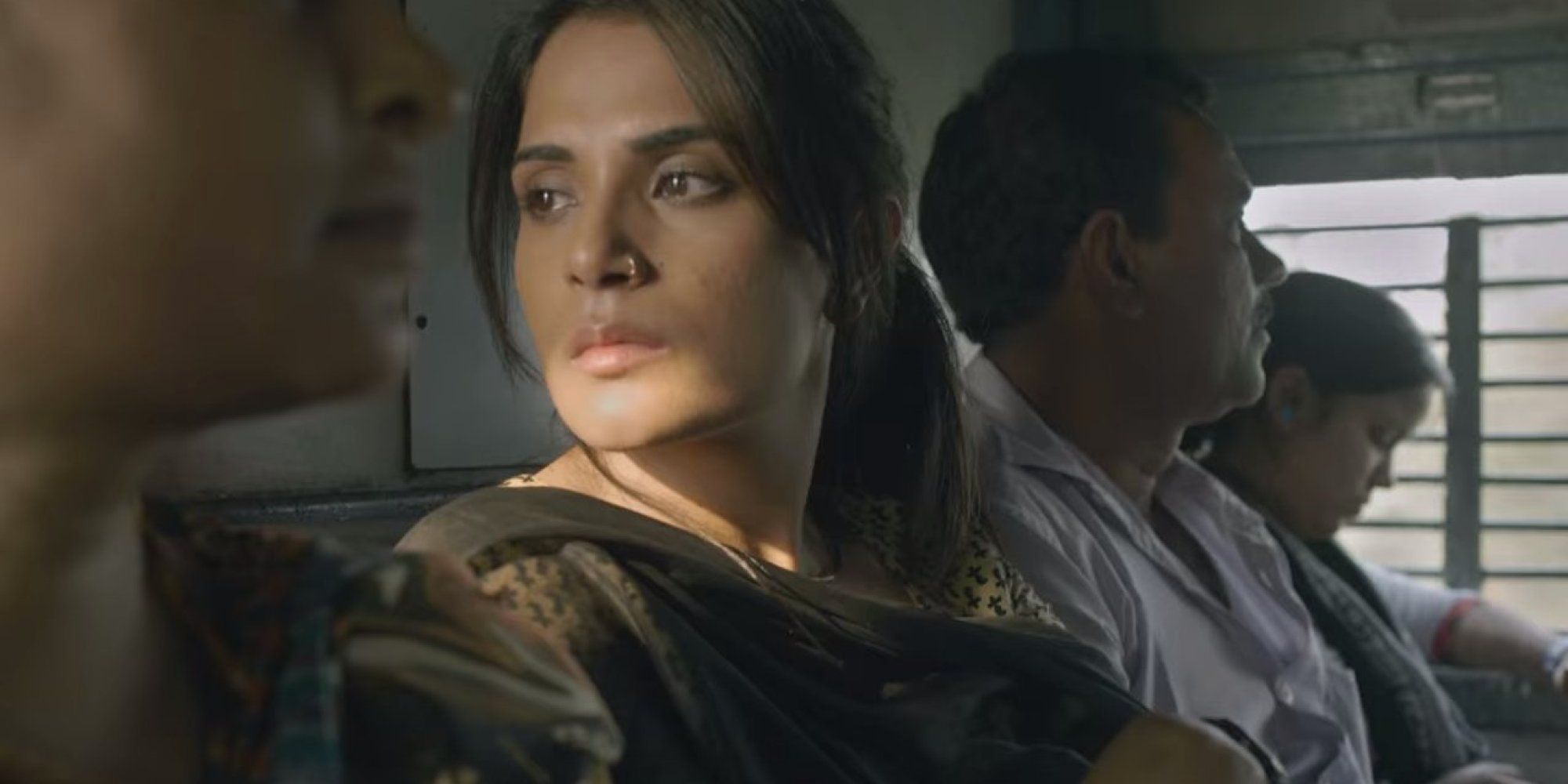 Because look around – these are our stories, this is who we are. And believe it or not, everybody's heart breaks in pretty much the same way and since I'm doing the whole quoting-my-favourite-authors thing today, over to you Mr. Hemingway…
The world breaks every one and afterward many are strong at the broken places.
And that's the rub. I know the water's murky, but it's time to dive in. Now go watch the movie. (And be sure to take along a red balloon.)
In cinemas July 24th, 2015