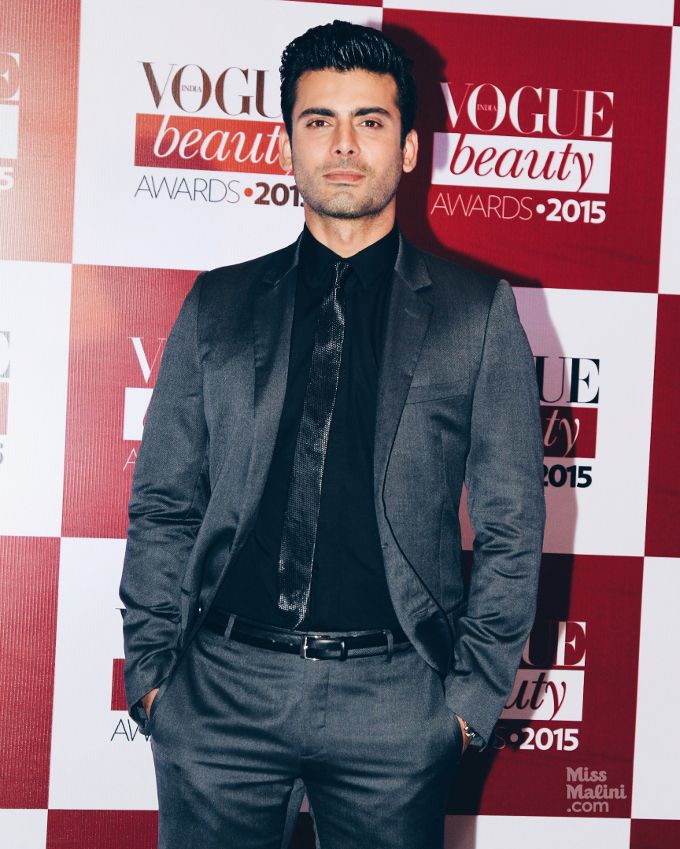 When it's the Vogue Beauty Awards, you'd think that the menfolk would simply fly under the radar. But nope, not these hombres, who put their best (sartorial) foot forward on Tuesday night and went head to head with the ladies. Read on for proof…
Virat Kohli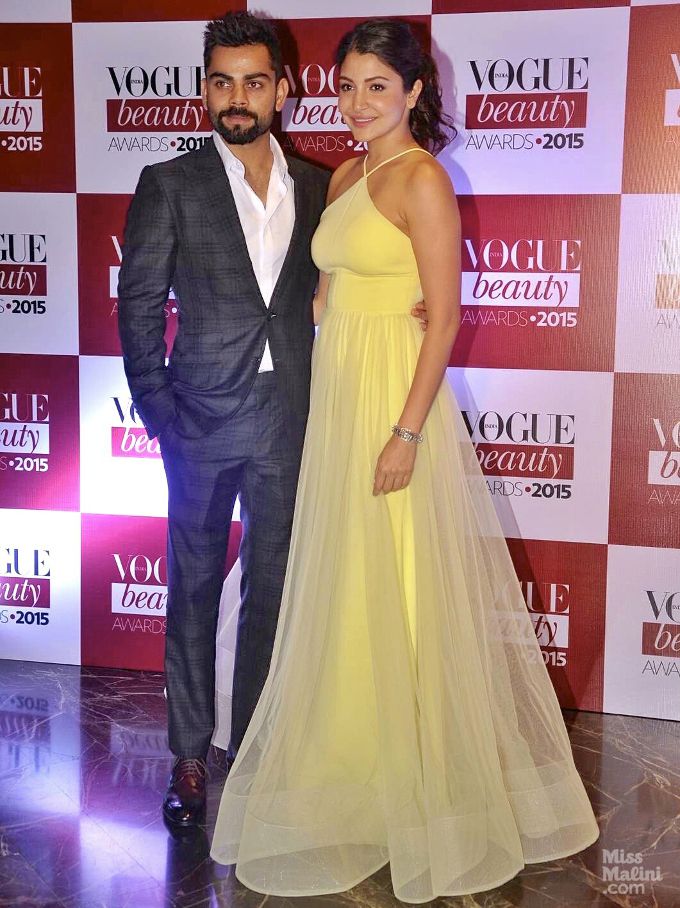 It's always tricky to dress for an event where your missus is getting the big award for the night. Go big and people would think you were trying to outshine her. Keep it simple and people would think you couldn't be arsed for it. You really can't win. Except Virat Kohli just did, with that rakish windowpane number by Anuj Madaan. The exaggerated peak lapel suit of yore was given a contemporary touch here by way of the windowpane fabric, slim cut and cropped trousers. It was smart, age-appropriate, interesting but not attention-hijacking.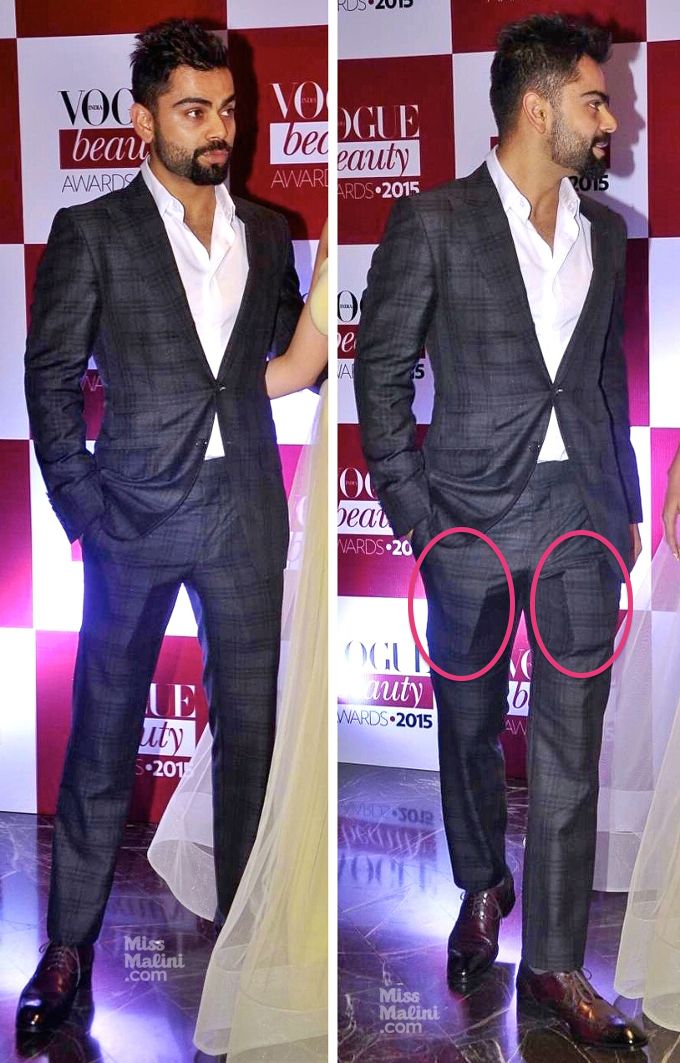 You've done well there, Mr Kohli. But next time, try not to put your phone(s) in your dress trouser pockets — they ruin the line of your trousers!
Fawad Khan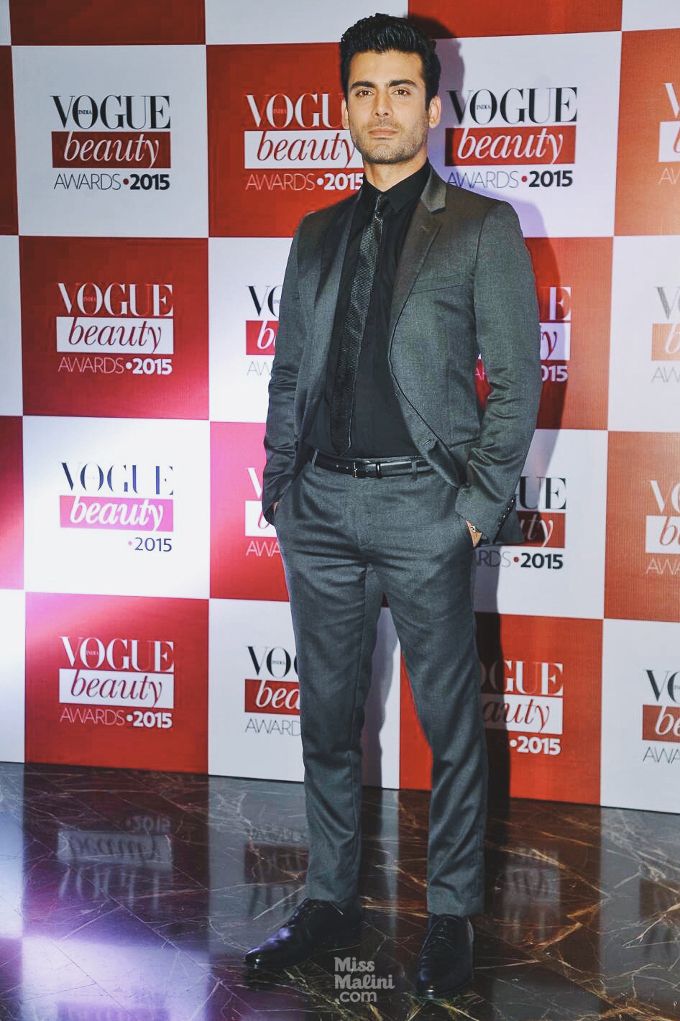 Not to his usual lofty standards (maybe, because Abhilasha Devnani didn't style him), but this look of Fawad Khan was still neat. Wish the jacket was better fitted and that he didn't leave it hanging like that, but more than that, I wish he ditched the useless tie (by The Bro Code) altogether and went the air tie route like…
Jackky Bhagnani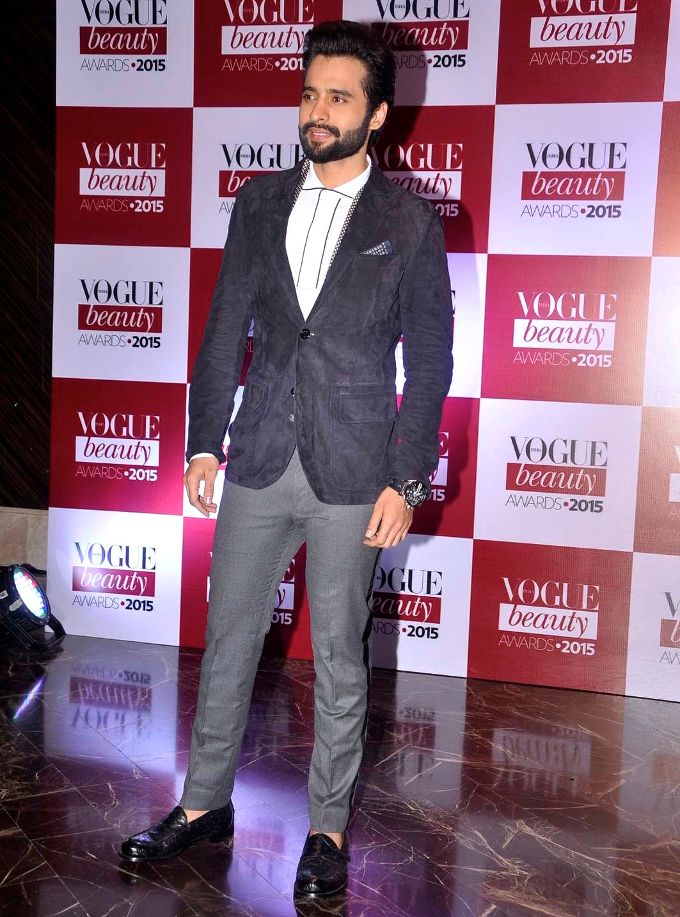 Who, with that suede navy blazer, dress scarf and air tie, and those cropped trousers and ostrich leather loafers, cut quite the raffish figure. While I was overjoyed to spot a dress scarf, a criminally underused weapon from the men's sartorial arsenal, on the red carpet (nice move, Vainglorious!), I was left disappointed by the way it was sitting on Jackky Bhagnani. It deserved to be at the front and centre of proceedings but here, it was barely peeking out from underneath the blazer.
And another quibble I have is that fat watch — it had no business being here!
Parikshat Wadhwani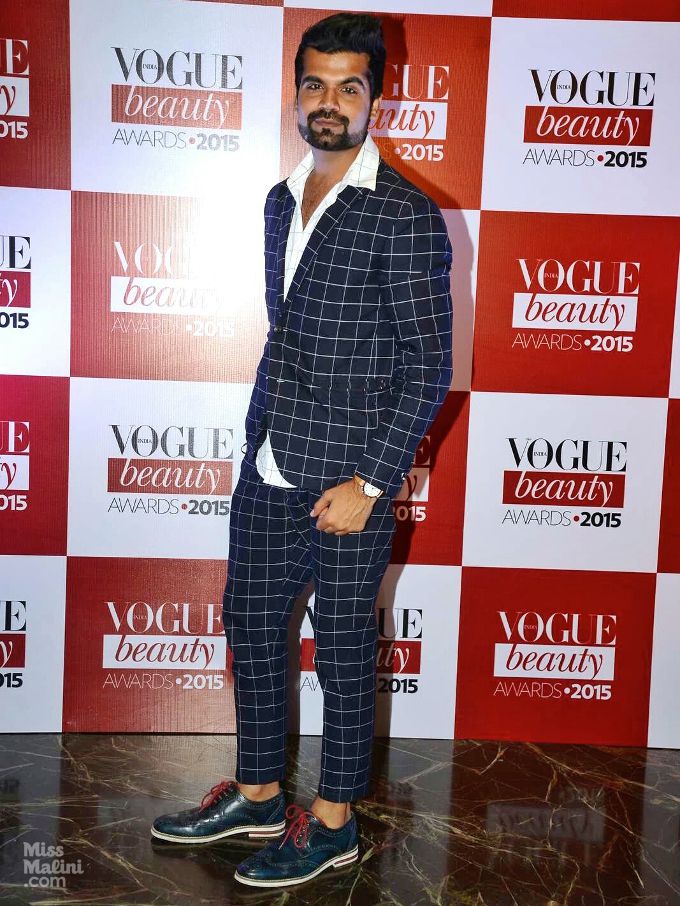 This look had too much swag! Totally tripping on that checked suit from Zara, but, erm, wished the shirt collar was safely tucked under the jacket. And the pop of colour from the shoelaces was such a pleasant surprise.