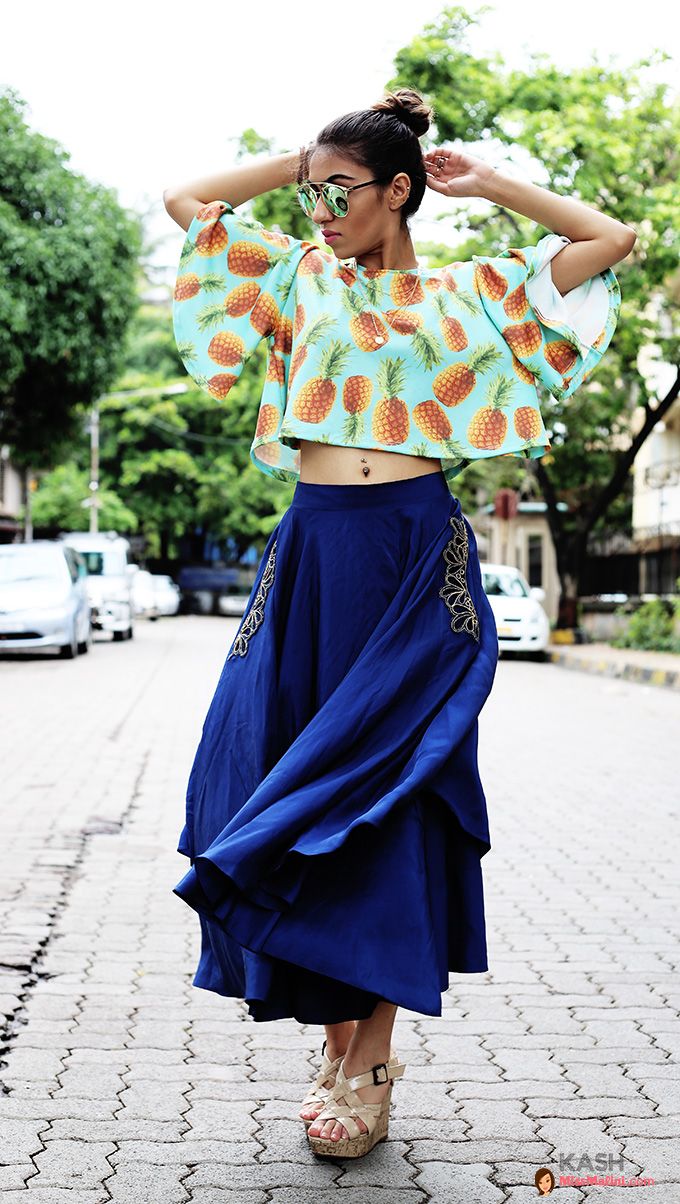 Watermelons and pineapples and all the yummy-licous prints—oh my: Of-the-moment prints will make a statement as the temperature cools down. Let these tropical patterns be the focus of your outfit by pairing pieces with basic bottoms (I suggest some high-waisted flowy skirts!). This week, say aloha to exotic tropical prints with KASH.
My favorites? Tropical fruit-printed crops from the Fancy Pants store. Whether you're packing for vacation or just spending a day out with the girls, get in the spirit with these fun tees!!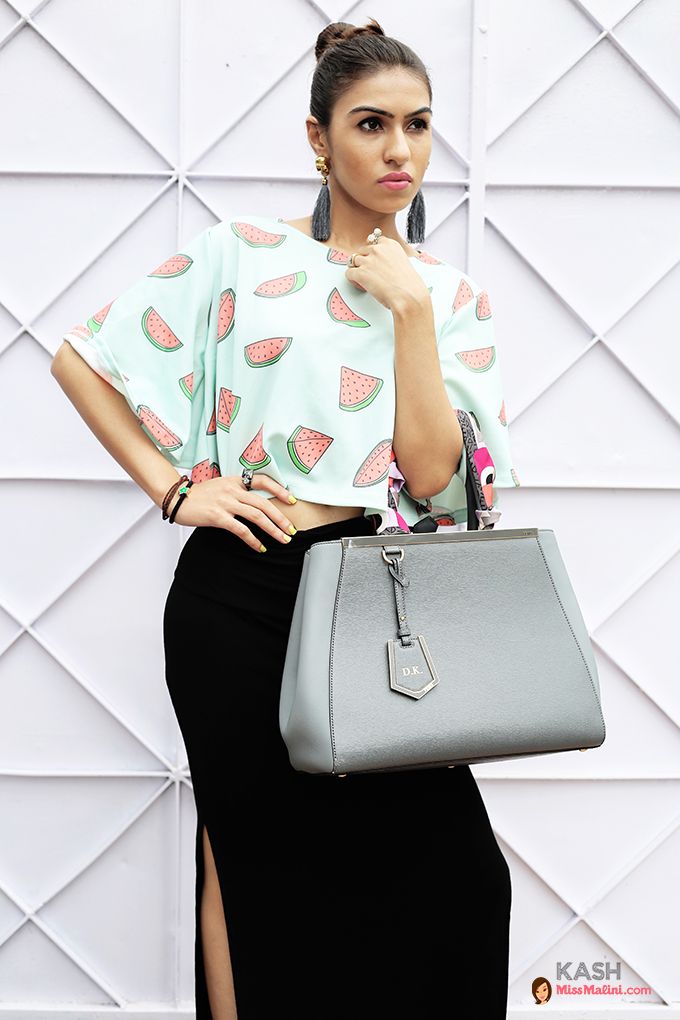 How to wear them?
Wear ONE tropical-print piece and pair it with a neutral bottom. See what I mean?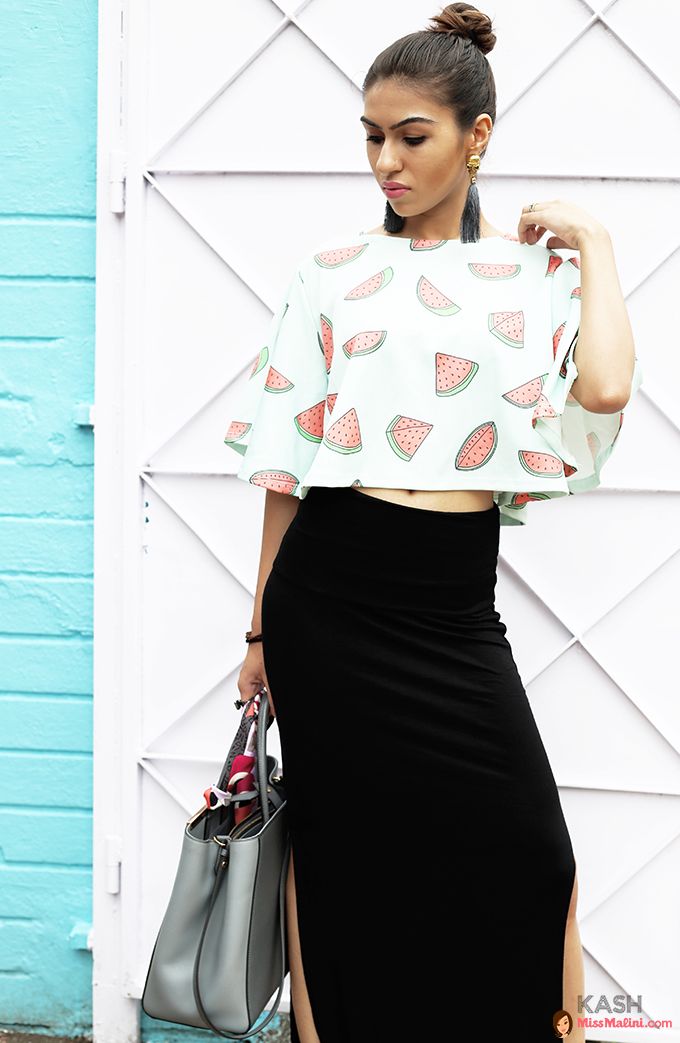 You know how I always say 'everything goes with everything?' I do stand by my fashion mantra, with one slight amendment – it has to look great together. See how I paired my Ritika Bharwani skirt with a pineapple-print crop!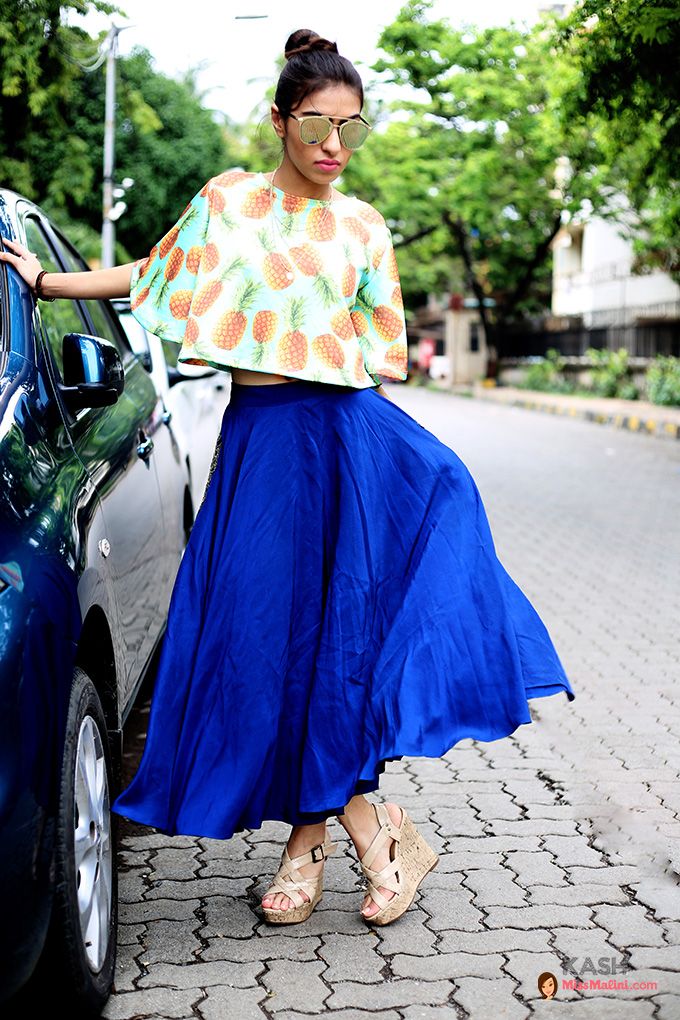 So instead of only wearing spring's "groundbreaking" trend – florals, take a risk with tropicals. And then mix them all up. Make a total chaos of colours and shapes. Never forget to have fun.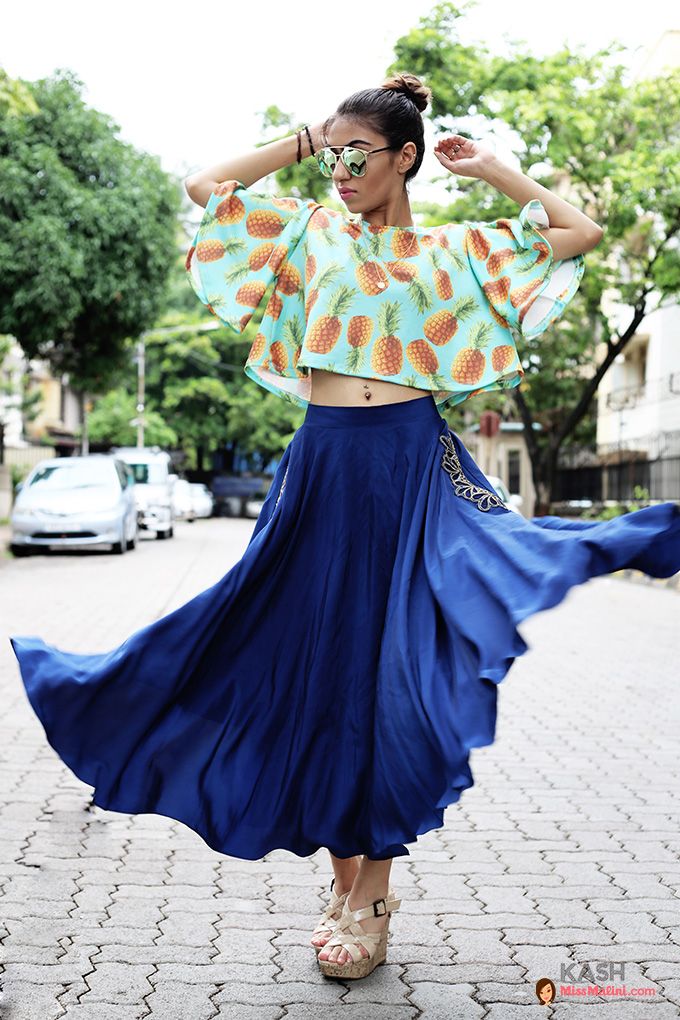 Follow. Stalk. Share. I love hearing what you guys think.
And don't forget to follow KASH on Instagram and Facebook!