Minions! You can never get enough of them, can you? They have all kinds of occupations and they speak a jumble of all kinds of languages. So of course these fashionista minions were inevitable! Stylight, an online store came up with cute 'Minionistas' and we just can't get enough! There's one for Anna Wintour, Karl Lagerfeld and everyone you can imagine from the fashion world. Take a look…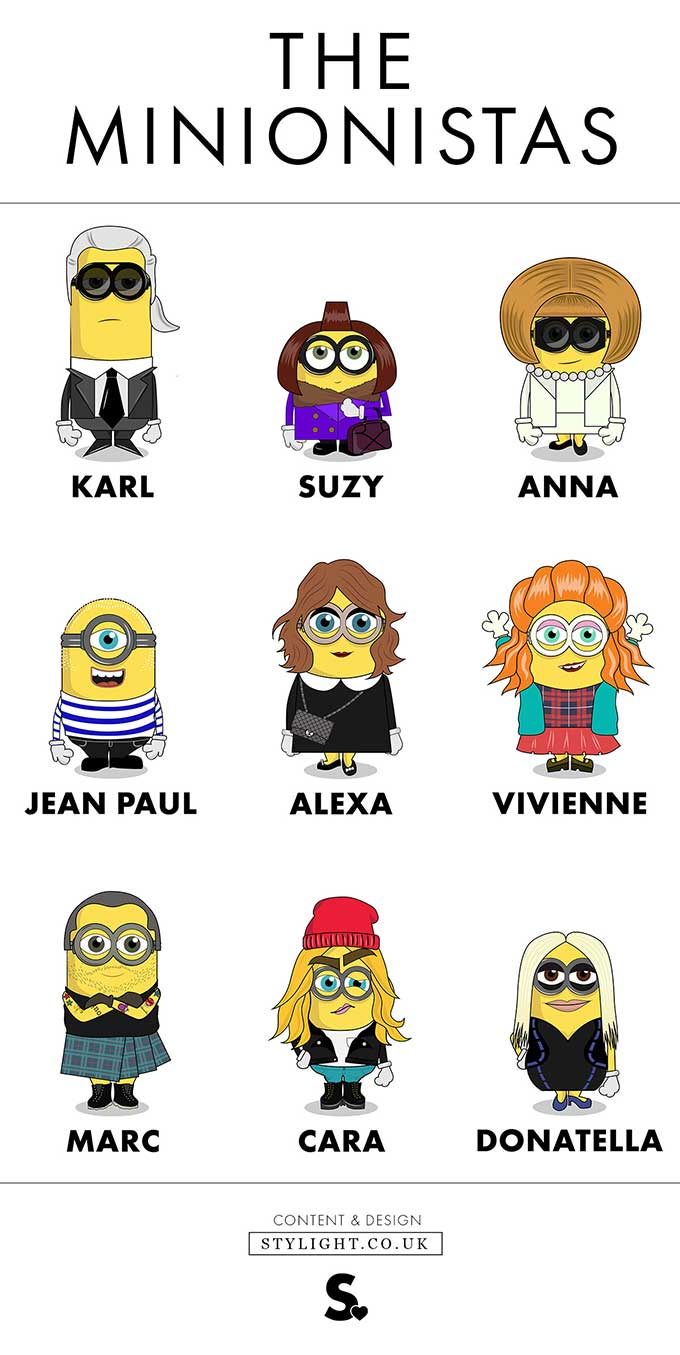 From left to right: Karl Lagerfeld, Suzy Menkes, Anna Wintour, Jean Paul Gaultier, Alexa Chung, Vivienne Westwood, Marc Jacobs, Cara Delevingne, Donatella Versace.
They even added Bryan Boy to the list and it looks like they'll be adding more here!