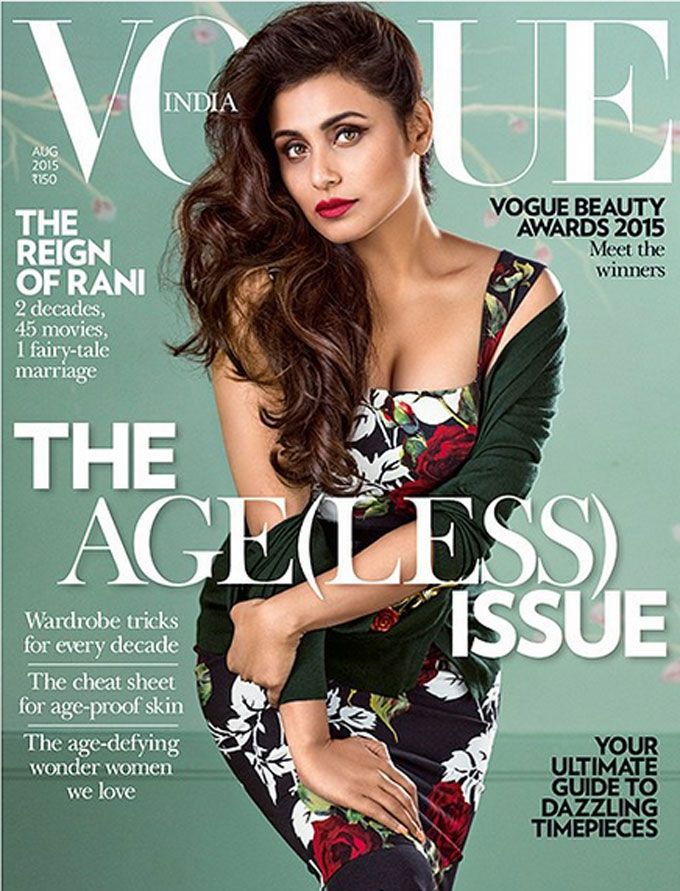 Rani Muekrji is on the cover of Vogue India this month and she is really blowing our minds. She is looking better than ever before and is reminding all of us why we fell in love with her in the first place. The cover story by Rajeev Masand offers an insight into "The Reign Of Rani" and in an excerpt of the interview, we found 5 things Rani said that are as fabulous as she is.
Check it out!
1. On never wanting to be an actor…
I never truly wanted to become an actor. My cousin Kajol had debuted in Bekhudi (1992) about four years ago, but there was this belief that the Mukerji girls cannot be in the movie business.
2. On looking down upon acting…
I looked down upon acting. In school I used to hide the fact that I was from a film family.
3. On the first role that was offered to her…
When I was in class 10, Salim (Akhtar) uncle offered me Aa Gale Lag Jaa (1994), which eventually Urmila (Matondkar) did.
4. On how a movie set looked to her the first time she went on it…
It was actually very strange. The only comforting thing was that the producer was someone my parents knew for a long time.
5. On being a "rich producer's wife"…
At this moment, when I'm not working on a new film, I am the rich producer's wife. It's something I'm very comfortable with.
She's called the queen of hearts for a reason, no?