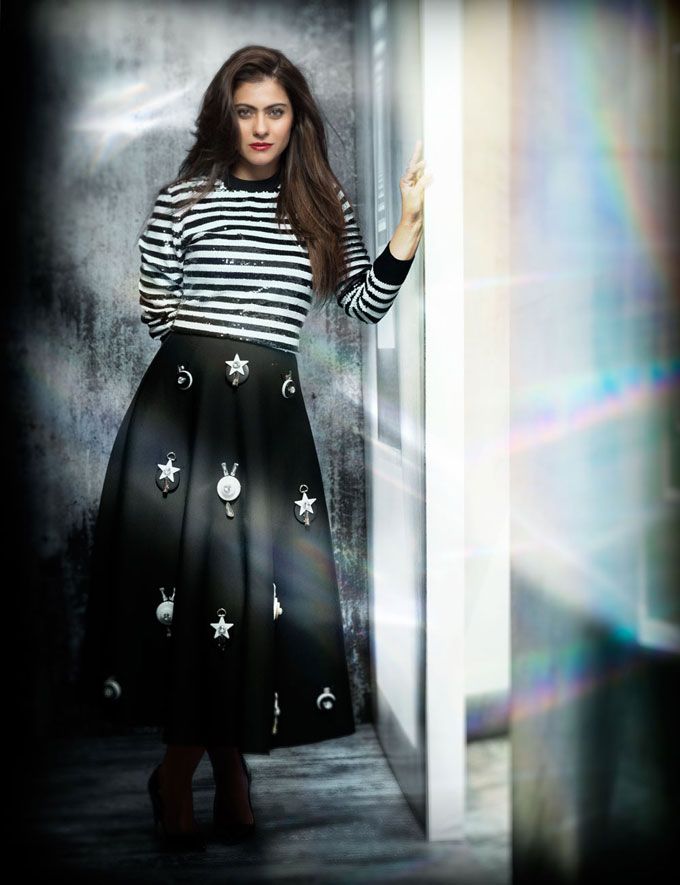 The Mukerji sisters are really killing it this August. Not only is Rani Mukerji's Vogue cover breathtaking and Kajol looks ethereal on the cover of Elle this month. But more than their gorgeous covers, it's the candid cover stories of both the editions that's caught my attention. If you thought only Rani was being absolutely unplugged this month when she said she's happy being "the rich producer's wife," wait till you read an excerpt from Kajol's Elle interview.
Talking about her "comeback", Kajol said:
My third comeback, yes. I want to do a film as a treat, a holiday, and I have to believe in it to validate the time I spend away from my kids. The truth is, I'm very happy not being in the spotlight, I don't want to go back there either. I am a complete bitch in that state.
Oh Kajol… they don't make them like you anymore! <3