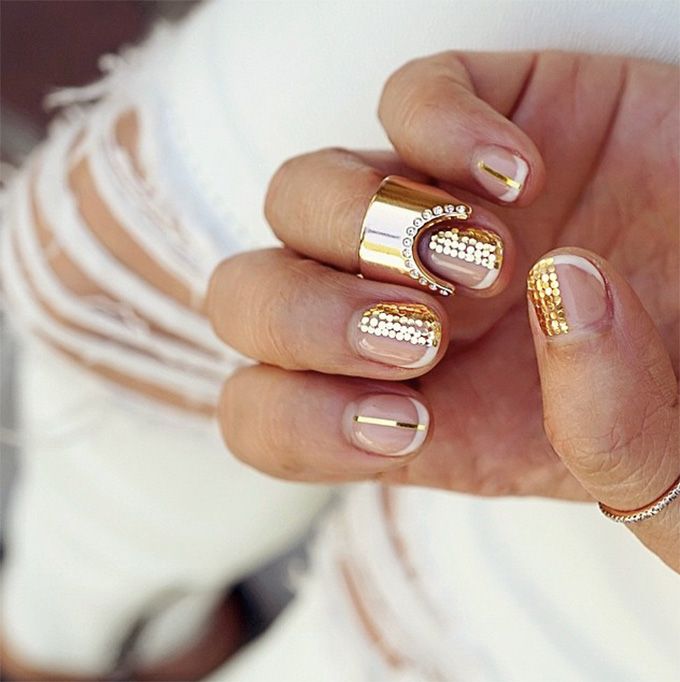 We have access to some stellar jewellery labels in India. Amrapali, Eina Ahluwalia, Valliyan and Deepa Gurnani – all have some seriously unique designs and sometimes, your wallet has a mind of its own when you see their new pieces. While the International names you're about to see in this list can be shopped online, getting them shipped to you for one, might take forever and two, may not fit in your original budget when you see the shipping charges. But hey, wishing isn't a crime and if I wanted any brand to come to India, it would be these…
1. Haati Chai
This LA based jewellery brand comes with an Indian touch. Unique and super stylish, the label is number 1 on my lust list.
2. Vitafede
Cynthia Sakai's jewels are the perfect match for an edgy girl. Everything from their bracelets to quirky nail rings come with a certain amount of rock n' roll you won't be able to get enough of.
3. Anarchy Street
A minimalist's dream, their pieces lend any outfit that, "oh I just threw this on" vibe but keeping it elegant at the same time.
4. Lat & Lo
The unique part about this label, they personalise your jewellery and inscribe them with the coordinates of your special place. It could be where you were born, had your first kiss or even got married – the options are endless!
5. La Mer Collections
Ok so this might not be strictly jewellery but when you see it, you'll see why I added them to this list. La Mer's watches come with practically any strap you could imagine. This means chains, beads, leather straps – anything! Let's just say, once you add this to your wrist, you won't need different bracelets to stack 'em up.
See what I mean? Don't you wish these beauties were available where you lived?
Hello? Is anybody listening?
If you like what you see, show me some love on my Facebook and Instagram pages 🙂 And you can read all my other Pocket Stylist posts on MissMalini here.