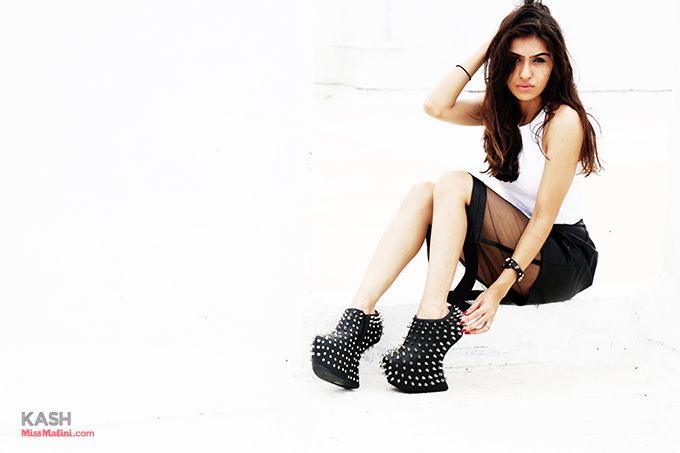 Today's post features a style that I hold very near and dear to my heart. Ladies, it's time to let a little rock 'n' roll into your wardrobe! My inspiration when it comes to looking rocker chic? Kate Moss (obviously). So, if you admire her cool-girl style, you'll definitely want to nab some of these key pieces and accessories. If you ask me, I personally think sexy and rebellious when trying to embody this trend.
Channel your born-to-be wild side in this leather mesh skirt and spiked boot wedges from Koecsh by Kresha Bajaj. A bolt of silver/gold accessories adds some exuberance to your monochrome ensemble in leather and mesh – my favourite naughty-nice combo.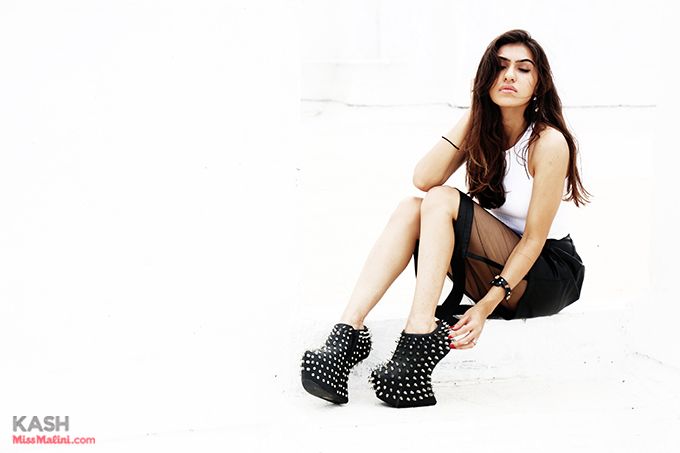 Rocker-chic wardrobes are sexy, spunky, badass, and just a little unexpected. Because I like a classier approach to rocker chic, I opted for a badass black floor length gown with a sexy thigh high slit, studded skull shoes and interesting accessories. My talking piece: black rocker gloves.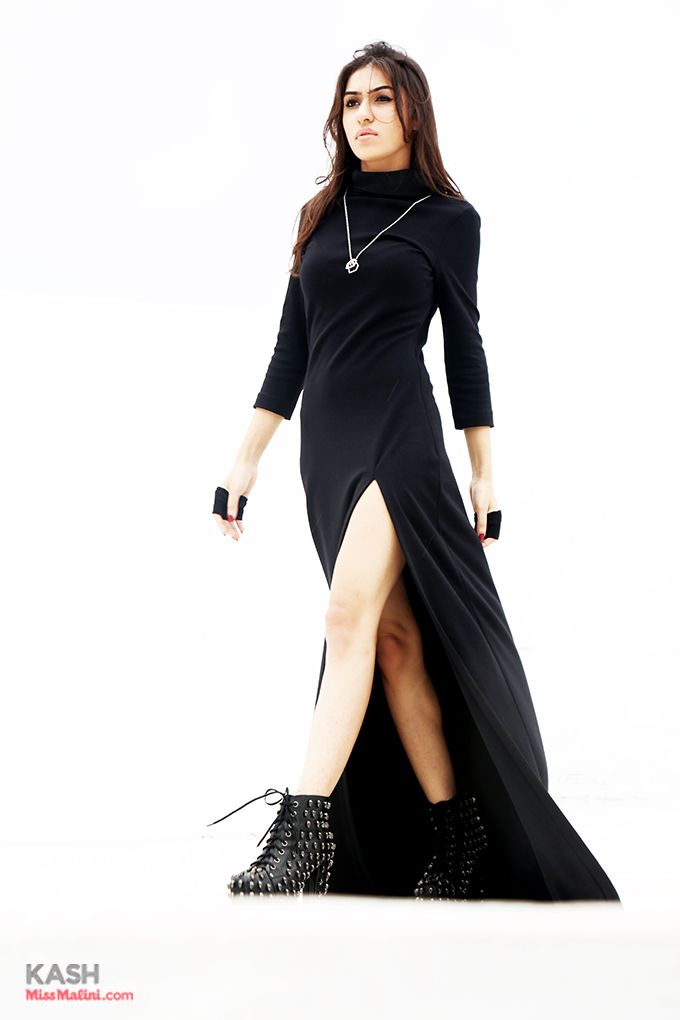 Try this trend coming fall and I promise, you'll look crazy-hot from head to toe.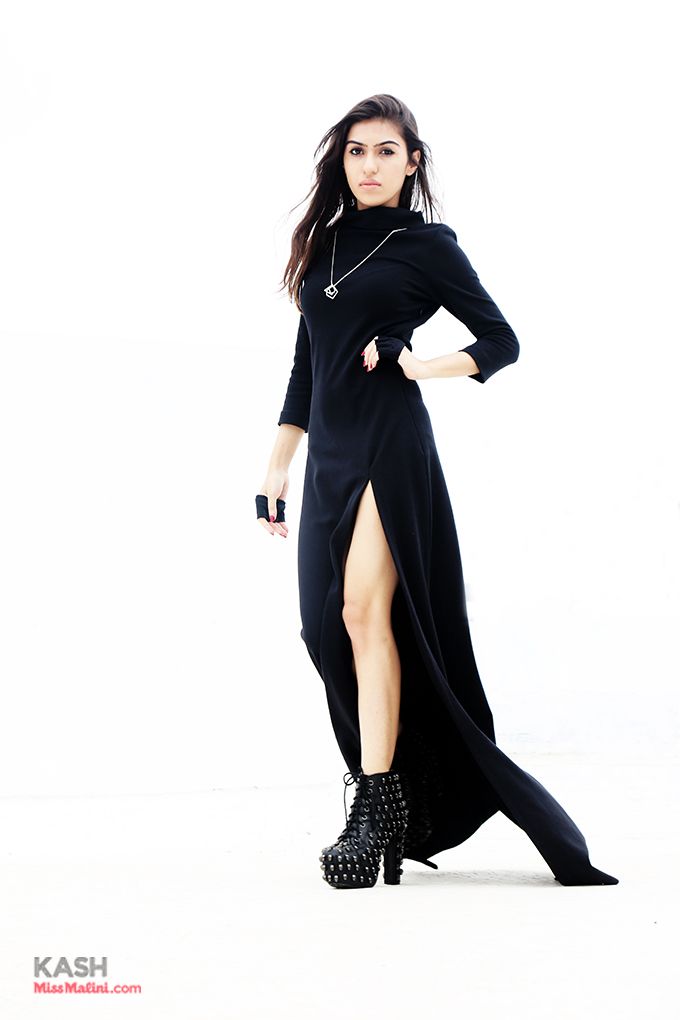 X
The Kash Girl