Oceans apart, haven't we all been a little swept away by Gary Mehigan? It started with Masterchef Australia, where his partners in crime (that's George Calombaris and Matt Preston) join him every year, to make one home cook's dream come true. Then there was Boys Weekend, where we saw bit more of his fun side…by the beach and out of the kitchen, still enjoying a little crackling on the side!
Now, not only do we get to see more of him, but more of him in India! As his next foodie adventure, he's serving up Far Flung With Gary Mehigan. Premiering on August 15th on Fox Life, the show combines his three passions – food, travel and motorbikes!
This six-part series takes him across Asia. So while he was here, we had to find out what were the places, people and food that made their mark. Here are 7 experiences we had to share…
Move Like Jagger!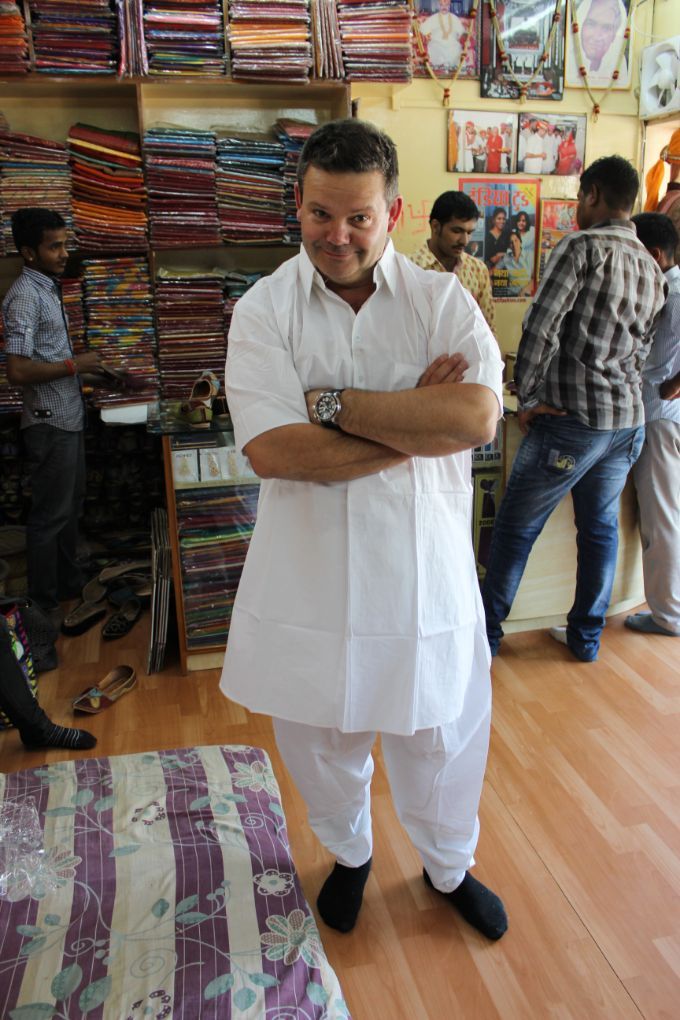 He really did. While making his way through Rajasthan, there was one starry night where he found himself at a royal banquet, along with the rockstar, Mick Jagger himself!
Need For Speed
Gary finally made his way to the Royal Enfield Factory in Chennai during this visit. Having spent some time on our city roads (on two wheels!), we had to know his take on our traffic. "Mad, but fun!" he said, "I rode for the first time in Delhi with George on the back and when we came to our first roundabout, I just closed my eyes and went for it…don't tell George." #ROFL
Cooking In An Indian Kitchen?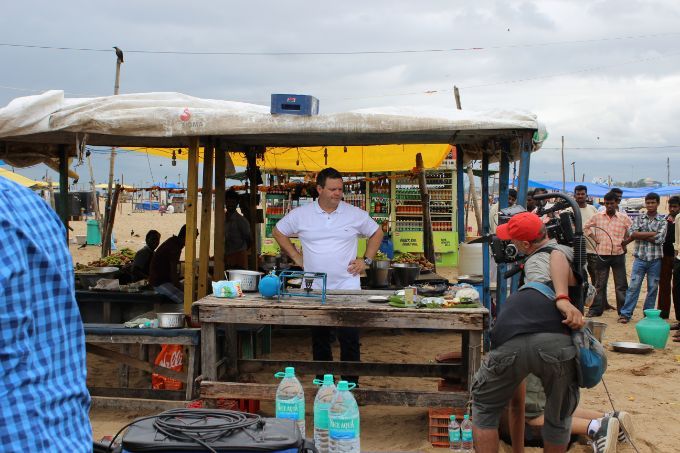 Gary picked a beach instead. A beautiful one in Chennai, where he found a nice spot and cooked a meal!
Big On Blue
The blue city was one of his favorite destinations in India. A visit made memorable by the Maharaja's Full Moon dinner, and a masterclass from his chef on how to cook for thousands of the Riff Festival revelers!
Spice It Up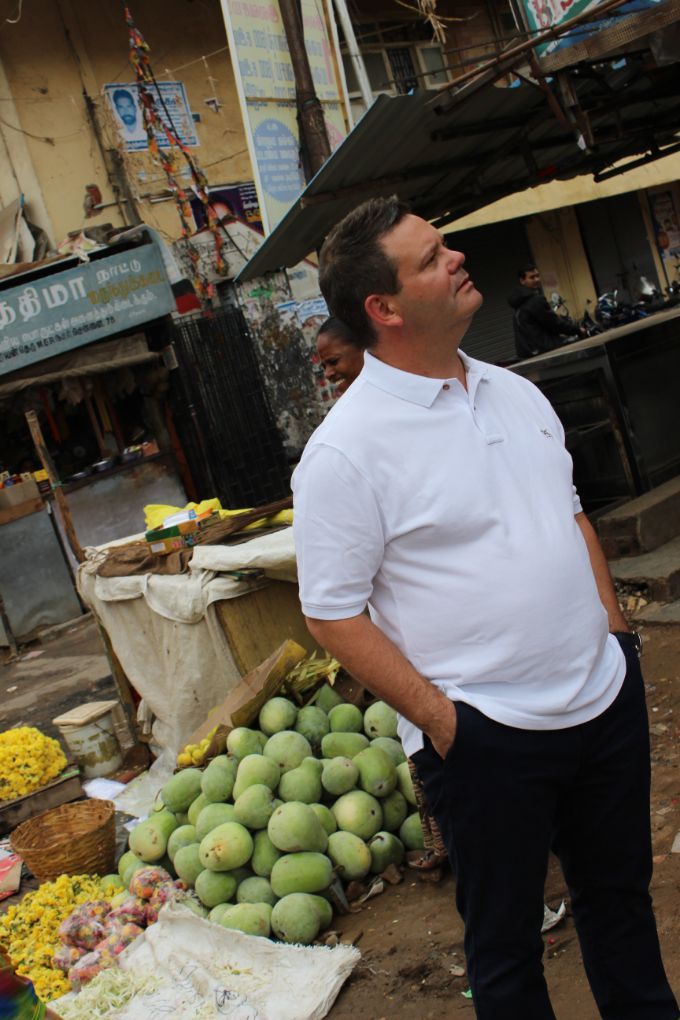 The great thing about Far Flung is that it's all about street food, digging into city back lanes and discovering the real (food) stories. We asked Gary which 'street' in India would he recommend to fellow foodie tourists, and the Old Delhi Spice Market topped his list. He discovered spices here he'd never heard of, and explains, "The street food is an amazing snapshot of the city and its food culture, but take a guide, it's crazy!" (We agree!)
Tiffin Time
While in Mumbai, this Masterchef took on the Tiffin box challenge! He learned how it's done, why it's done, and even cooked his own version.
The Desi Crackling
Known as @crispycrackling on Twitter (so cute!), when asked if he found an Indian equivalent, he explained, "The reason why I love crackling is the texture, and there is lots of crunch in Indian food, like Pani Puri, Sev Puri and Dosa. Finding out how to make Dosa [during this trip] was a revelation, and I make them regularly at home now."
It was great to hear that he already has a #bucketlist for his next visit. It includes Goa, Kerala, and the Enfield Himalayan bike ride across the country. So now you know where to find him, when he's back in India!
Finally we asked, Far Flung or Boys Weekend, to which he replied, "Far Flung definitely, those other three boys are maniacs, I wouldn't survive another series of Boys Weekend!!!"
And that's the warmth and wit we keep coming back for.