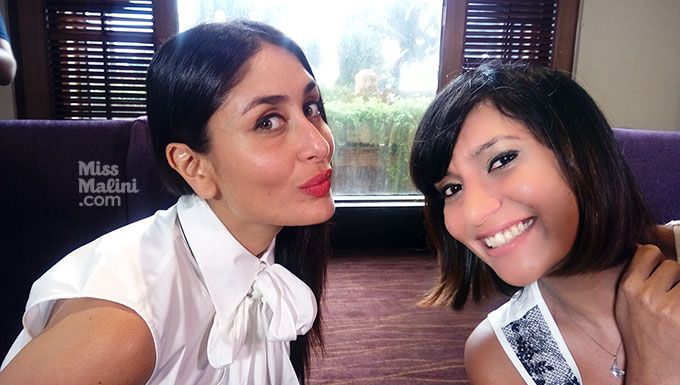 The first episode of MissMalini's World season two is now LIVE on YouTube, so in case you missed it on air, this is your chance to watch it. It's also your last chance to answer the #MysteryBox questions from episode 1 before the winners are picked and announced, so here you go! Have fun 🙂
Psst! Remember, new episodes air every Sunday at 8:30pm on TLC India with repeats on Friday at 4:30pm and Saturday at 6:30pm, yay 🙂
Watch here!
Highlights!
1. If Richa Chadda was a Team MissMalini blogger, she'd like to write about music!
2. Richa Chadda is, erm, fond of our mugs and may have stolen some of them! 😉
3. Team MissMalini's Sheefa and Natasha got two contrasting make-up looks from Pallavi Symons – Kareena Kapoor's smokey-eye and Deepika Padukone's soft, dewy look.
4. Former Miss India Manasvi Mamgai modeled various different looks – from the sari to resort gowns – and Team MissMalini's Marvin and Anushka gave you the style tips to go along with them.
5. Team MissMalini answered all your questions on Mad Mail – like who's the most likely to fall in love most often, what song we think Varun Dhawan should dance to at Sidharth Malhotra's wedding, who the biggest shopping machine is, etc 😛
6. Arjun Kapoor sent in a question for Kareena Kapoor – "Are you looking forward to working with Arjun Kapoor?" *LOL*
7. Kareena revealed an interesting fact: she's been Anil Kapoor's wife in Bewafa and now she's paired opposite Arjun!
8. Kareena would use these phrases to describe Saif: "extremely good-looking; very, very intelligent; world's best dresser."
9. Kareena revealed that she and her sister Karisma Kapoor DON'T share clothes, because, "she's more Chanel, I'm more Topshop!"
10. Siddharth Basrur played some fantastic tunes on his guitar!
Behind the Scenes!
Photos!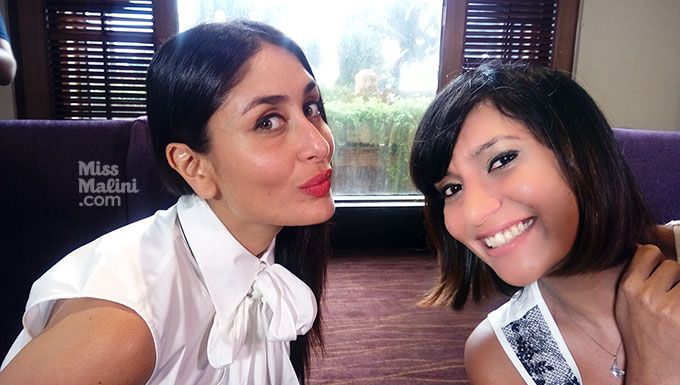 Kareena Kapoor and MissMalini #MMWorld2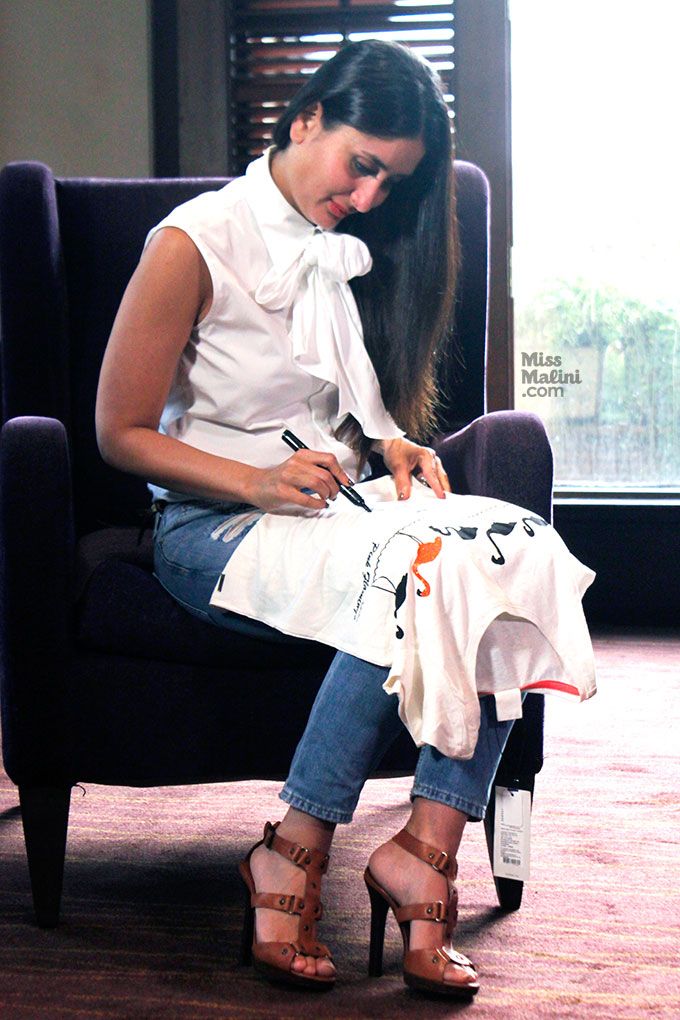 Kareena Kapoor #MMWorld2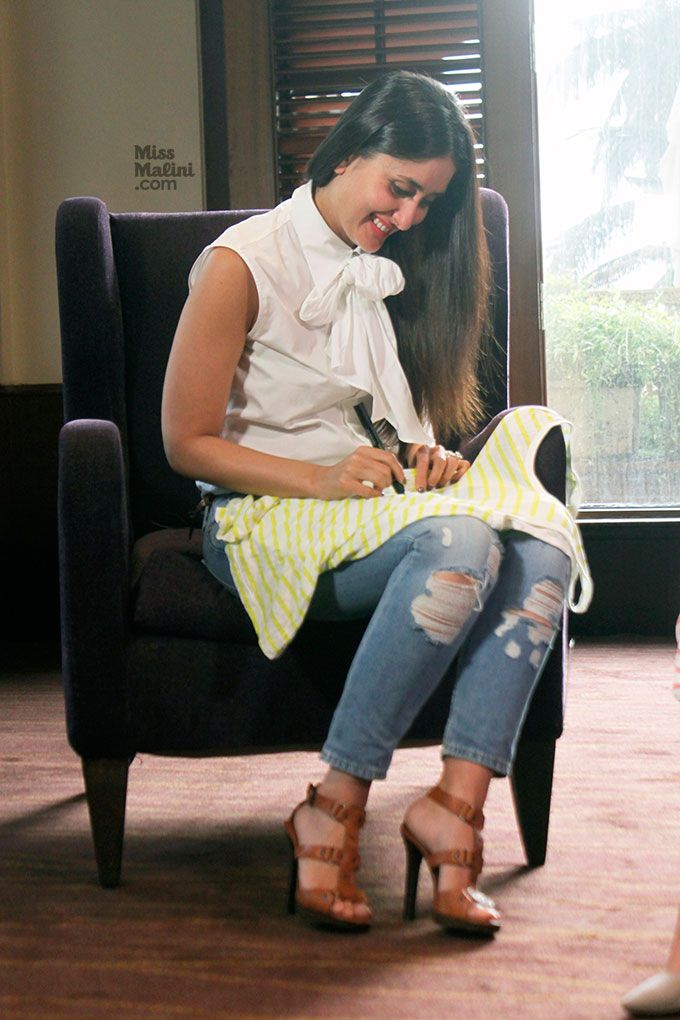 Kareena Kapoor #MMWorld2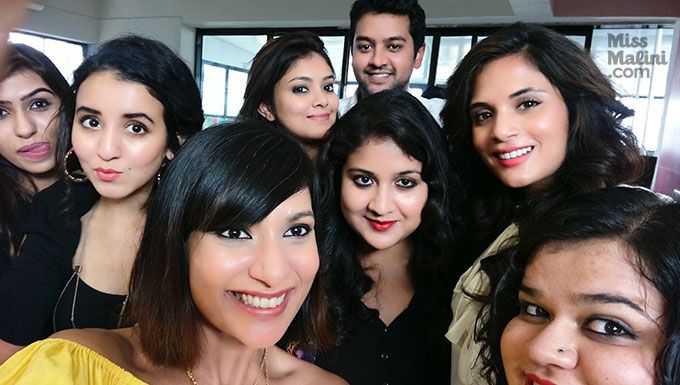 Team MissMalini, MissMalini, Richa Chadda #MMWorld2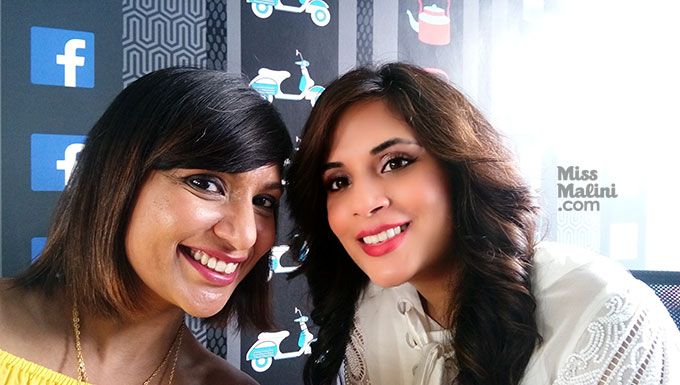 MissMalini, Richa Chadda #MMWorld2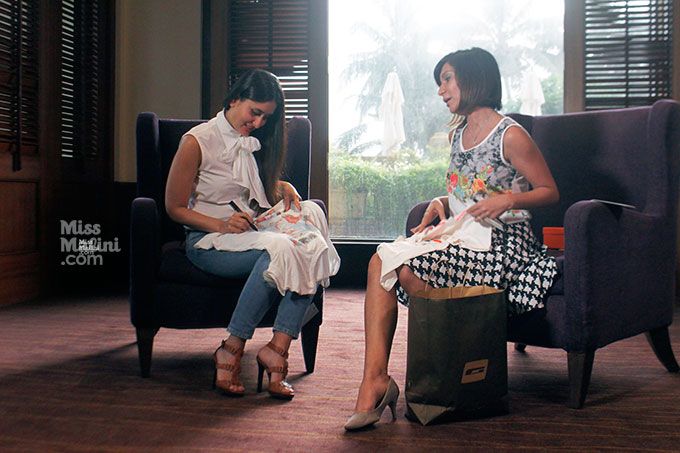 Kareena Kapoor and MissMalini #MMWorld2
And coming up…
Episode 2 airs on Sunday the 23rd of August at 8:30pm on TLC India, and features celebrities like Shah Rukh Khan, Kangana Ranaut and more! Check out the episode promo below and make sure to stay tuned for the episode. Repeats air on Friday at 4:30pm and Saturday at 6:30pm.
Watch more sneak peek videos from episode 2 below:
What did you think of episode 1? Will you be tuning in for episode 2? Tell us! xoxo