When the afternoon's about chic pampering, you can be sure to spot some of Mumbai's favourite social ladies to make the most of it. At Olive in Bandra, familiar faces such as Suchitra Pillai. Manasi Scott, Neeta Lulla and daughter dearest, Nishka Lulla Mehra attended a very relaxed but refined brunch, hosted by Sonal Jindal's Medusa. At the fashion preview, guests were treated to spa treatments by Areopagus,  stand-up by dapper comedian Nitin Mirani, and even got to check out some dazzling jewellery by Gaurie Pandit and pretty outfits by Nikita Tandon… all accompanied with free flowing bubbly!
The guest list included jewelry designer Shaheen Abbas, Archana Kochhar, Ana Singh, Ekta Raheja, Poonam Dhillon, Aarti Surendranath, Aparna Badlani, Azhima Rahimtoola and Nisha Jhangiani. And we have pictures!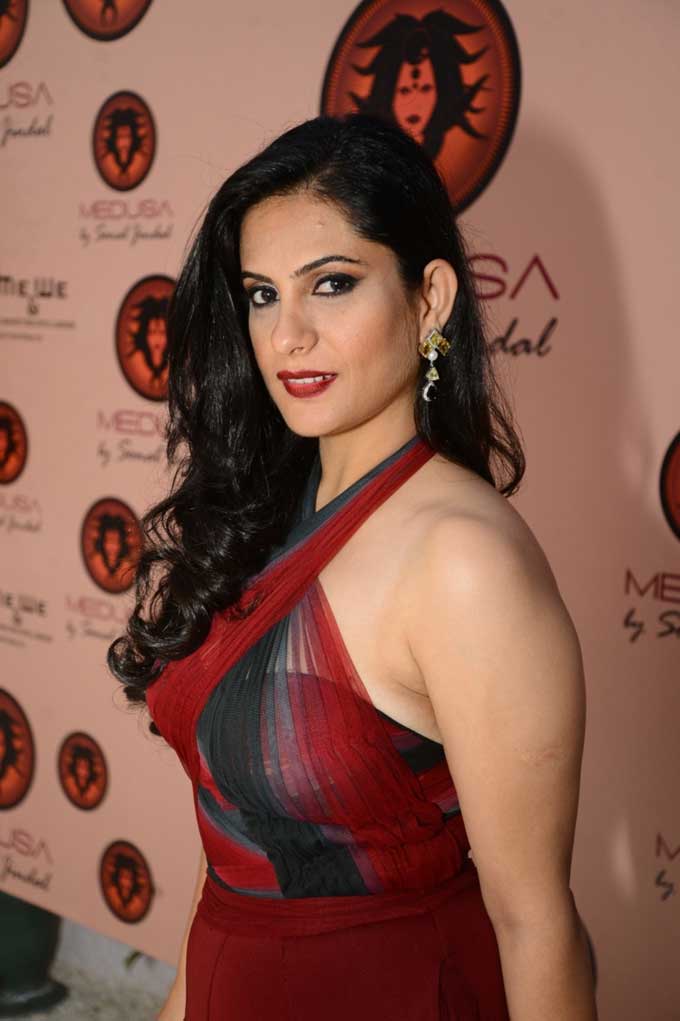 Sonal Jindal
Azmina Rahimtoola, Kunika Singh, Umesh Jivnani, Archana Kochhar and Kiran Bawa
Manasi Scott , Neeta Lulla and Shaheen Abbas
Nisha Jhangiani with Shaheen Abbass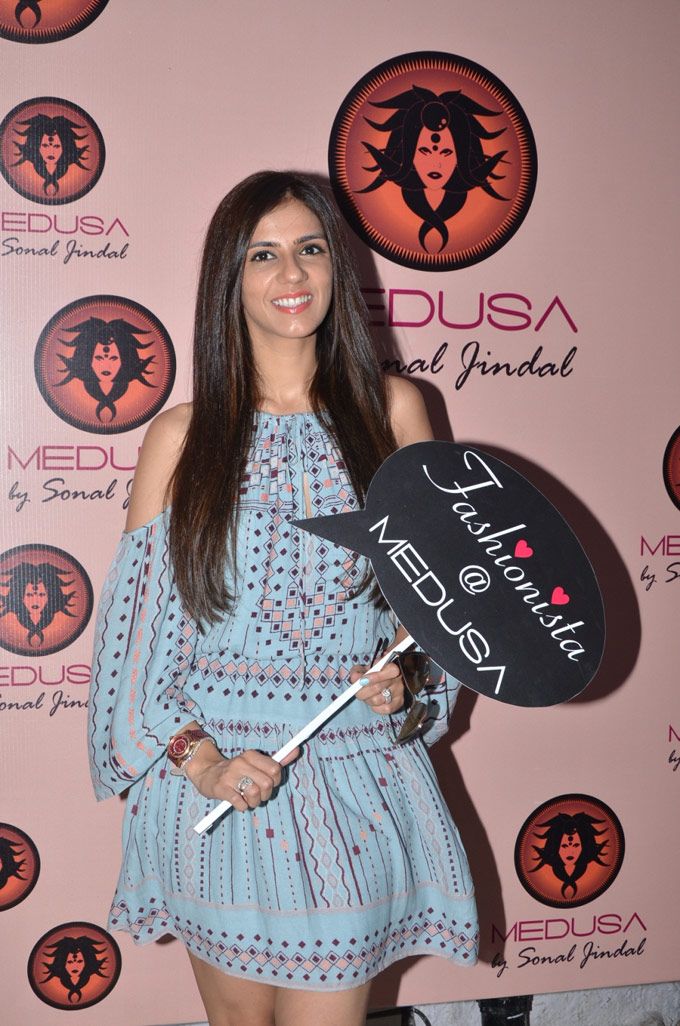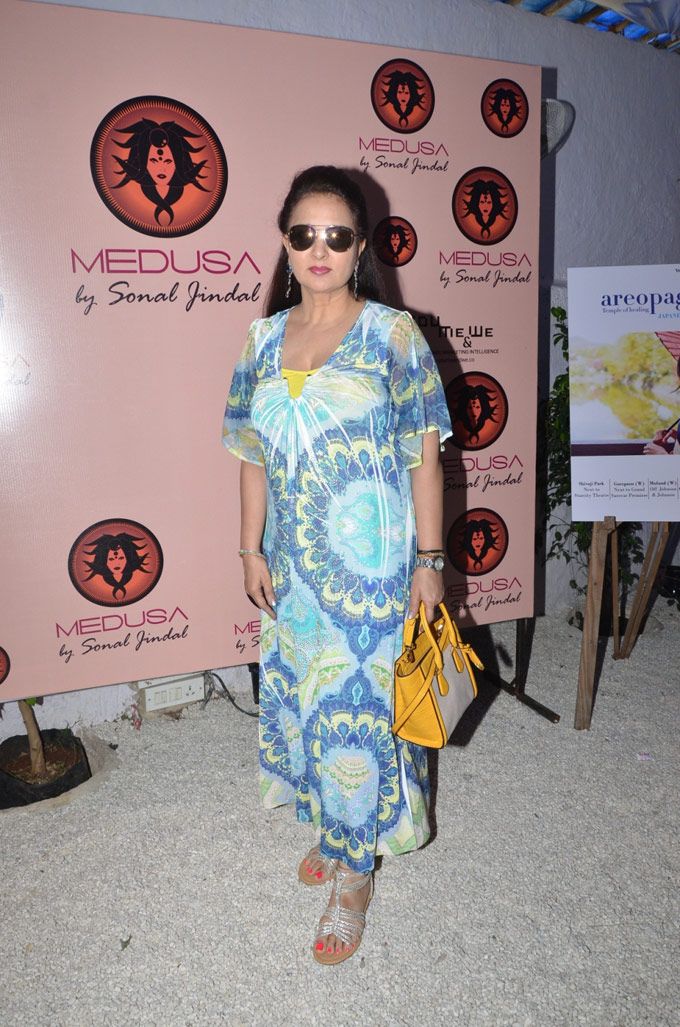 Poonam Dhillon
Sonal Jindal with models in Nikita Tandon outfits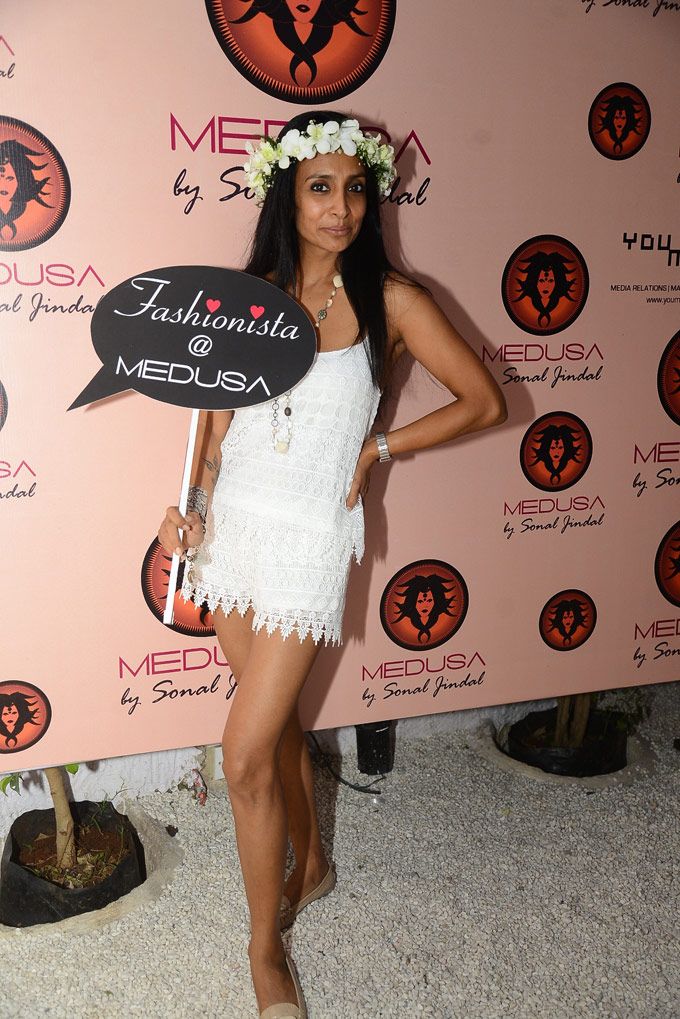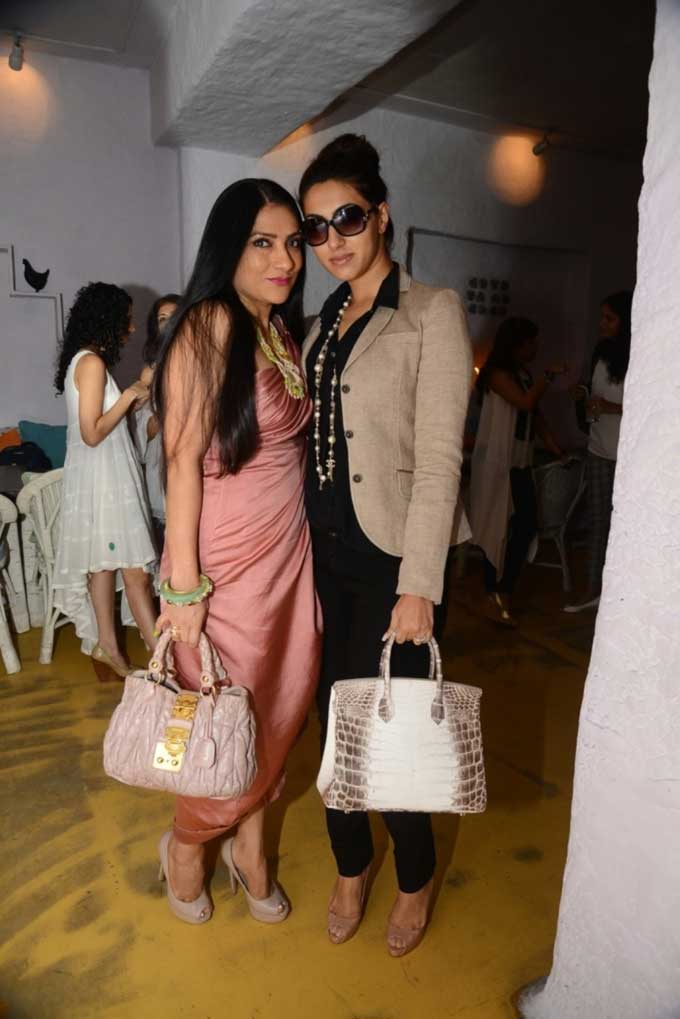 Aarti Surendranath & Ekta Raheja
Dipankar Zalpuri & Stand up comic Nitin Mirani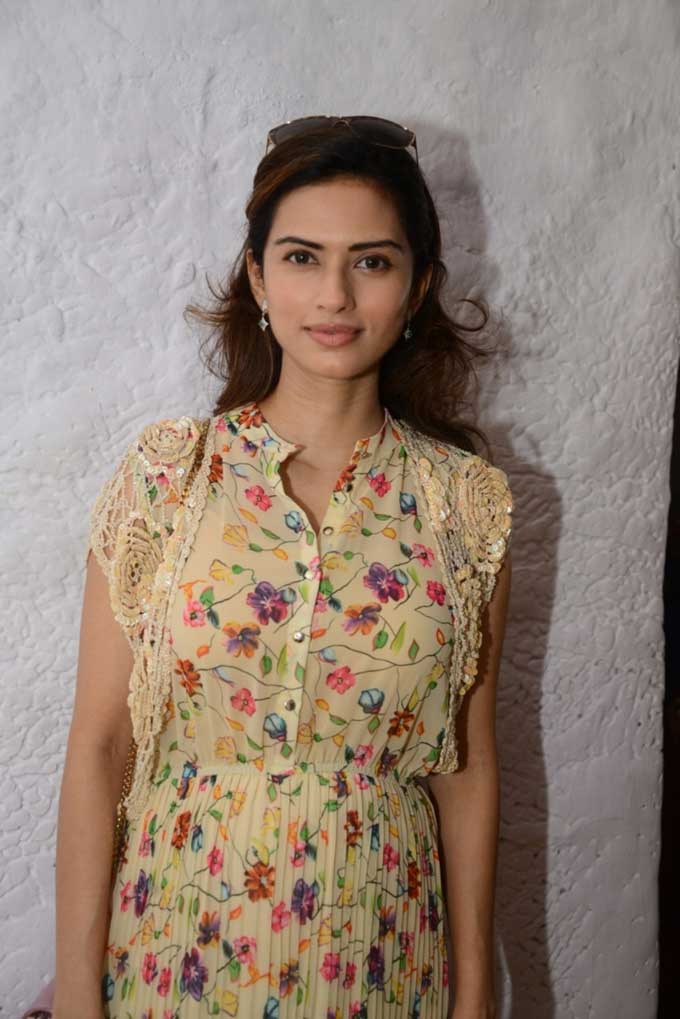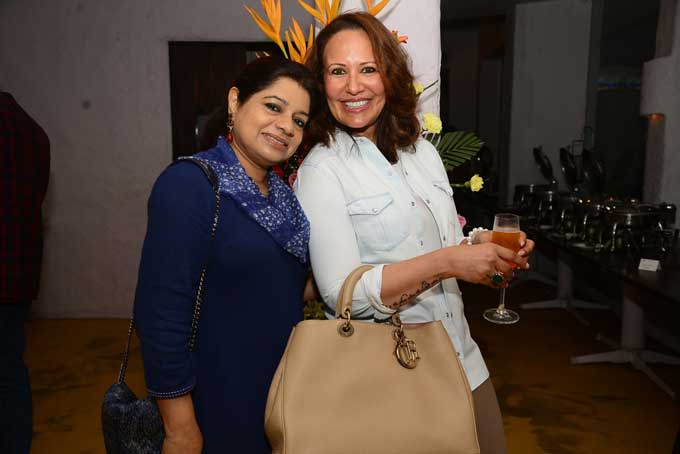 Shalini Sharma & Ayesha Shroff
With an Instagram photo-booth, flower head bands and some more fun props, the afternoon sure seemed fabulous. Which brings me to one question… What's your favorite part about a fashion brunch? And if you're feeling bad about missing out, don't worry, as the 'Medusa Fashion Exhibition' by Sonal Jindal will take place on 26th Sept at Palladium Hotel, Mumbai… so ladies, get those wallets ready!
This post is in partnership with Medusa by Sonal Jindal.