Some of the life's great certainties… Anna Wintour and her Manolo Blahnik slingbacks… Simon Cowell and his stratospherically high-waisted, boot cut jeans… Kim Kardashian's zest to take her kit off anytime and anywhere… a girl whining of having nothing to wear despite owning 17 times the number of clothes + shoes a person can need in a lifetime… and Imran Khan's clean sweep in the style stakes of every event he turns up at. Even that didn't prepare me for the sartorial tour de force he unleashed upon us during his trip to Australia a couple of weeks ago. Friends, hop on — this one's not to be missed.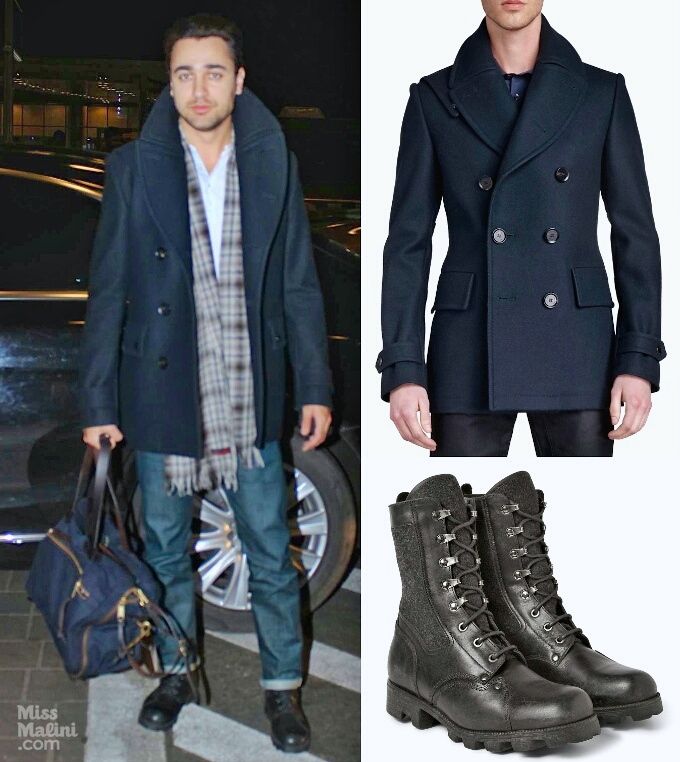 Heading to a nippy destination? Want to arrive there looking effortlessly stylish? Then you could do half-badly by following Imran's lead and grabbing a peacoat. This particular style of coat, double-breasted, cut short in the body and with broad collars, falls somewhere between smart and casual, so you could say it's the perfect example of form and function. Throw on a straight-leg jeans and fling a printed scarf around your neck and you are guaranteed to get admiring glances all throughout the journey.
And another thing: Imran's choice of brand for the peacoat impressed me too. He's wearing the navy 'Brentwood' one of Belstaff, an ultraluxe brand that is yet to take off amongst the Bollywood crowd. Before this, I only saw Ranbir sport Belstaff wares.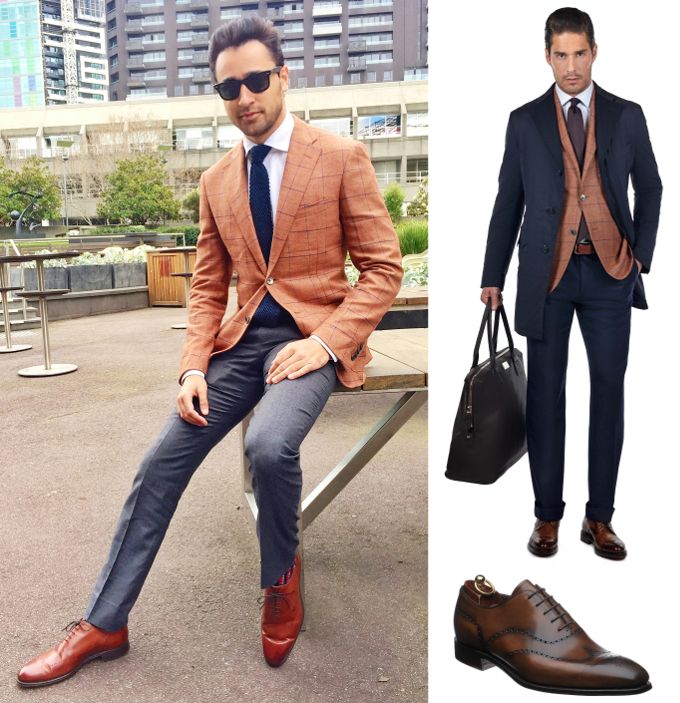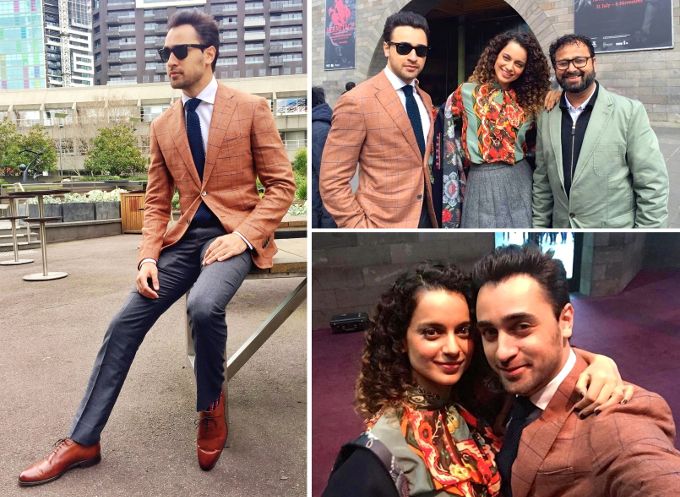 His first event in Australia was a talk show, 'Talk About It', on ABC News and for that he wore a khaki windowpane blazer by Corneliani, navy Tom Ford knitted tie, grey dress trousers by Ermenegildo Zegna and Herring 'Rushden II' mahogany brogues. This look, my friends, was a masterclass on how you can mix and match items from your wardrobe to put together a winning look.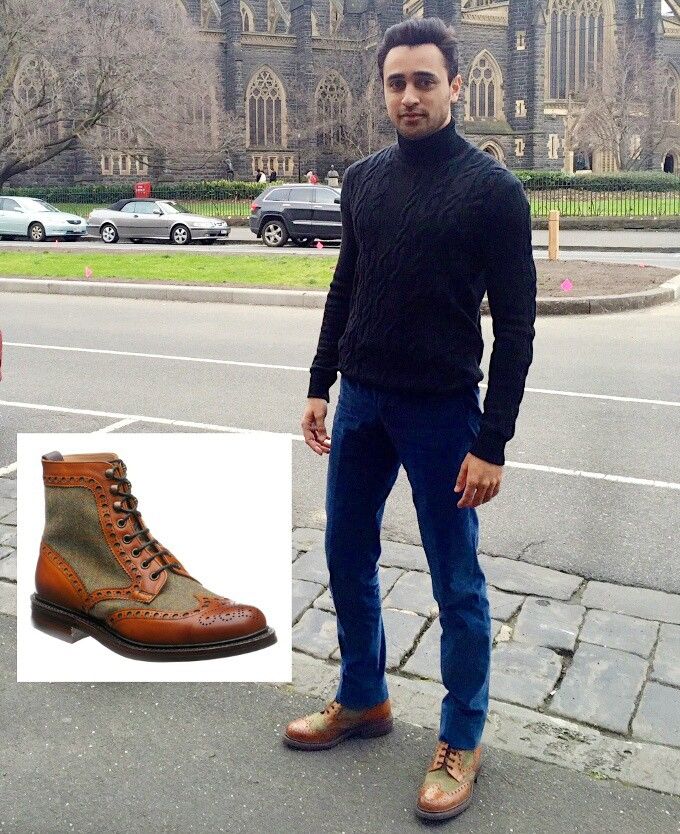 For the next round of promotions, he was seen in a navy cable knit roll neck jumper by Hermès, cobalt Zegna trousers and the 'Exmoor' brogues by Herring. I really liked how all that blue was offset by the tweed and chestnut of the footwear.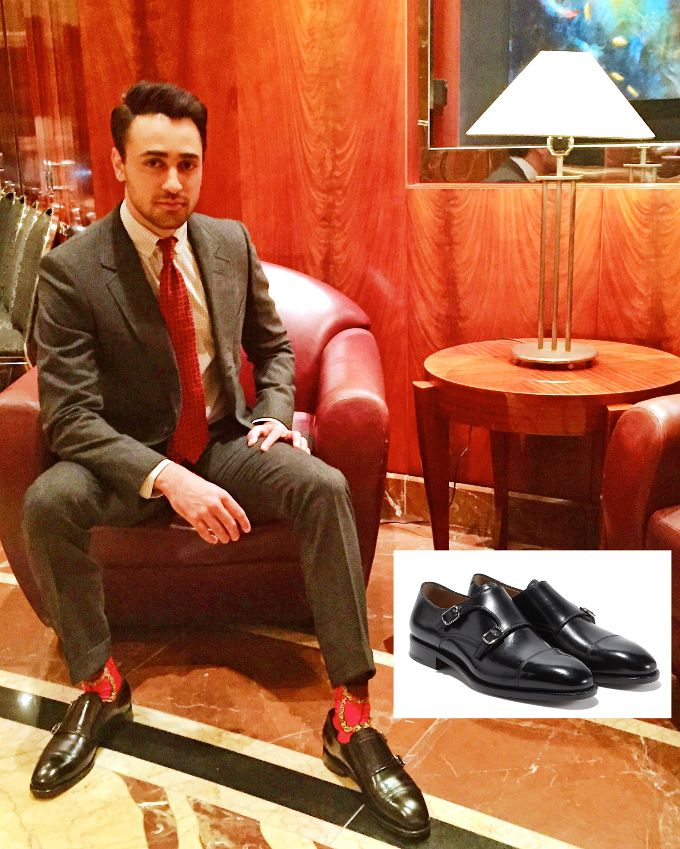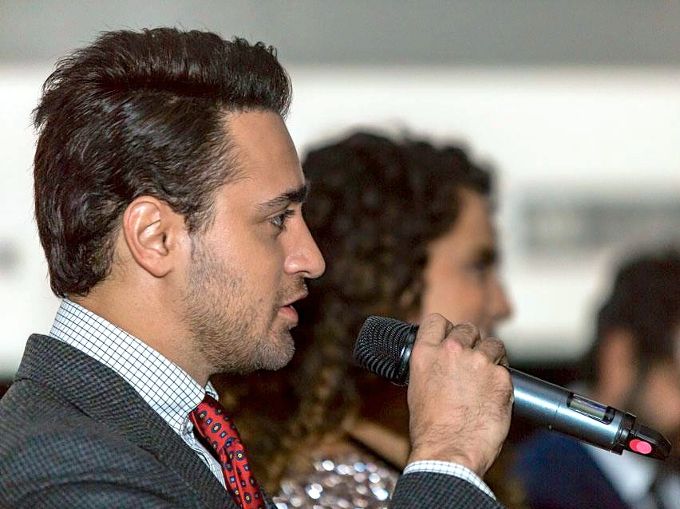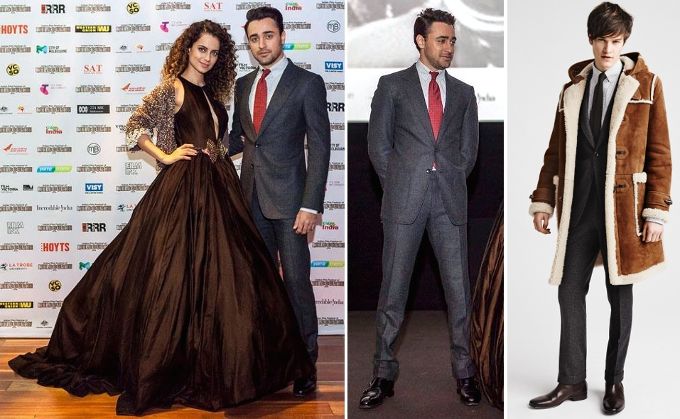 You can't have an Imran Khan lookbook without a Tom Ford suit in there, so it's no wonder then that he turned to the label for the opening night of the Indian Film Festival of Melbourne. He opted for the charcoal 'Micro Houndstooth Flannel' suit from the Autumn/Winter'15 collection, which he paired with a graph print tab collar shirt (also by TF), patterned red Drake's tie and a swoonsome pair of Ferragamo double monks. Perfection from head-to-toe — and my favourite look of his from this Australia trip.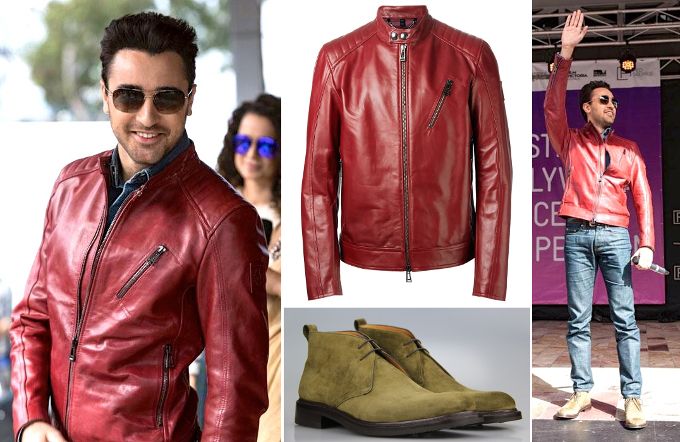 It was another Belstaff number the following day for the 'Telstra Bollywood Dance Competition' — and a rather delectable one too, no? He teamed the red biker jacket with a denim shirt from Dior Homme, slim leg denims from Albam Clothing and moss-hued suede chukka boots by… O'Keeffe! While I've always put Imran down as someone well versed with all things sartorial, this is some next level stuff! I. Just. Can't.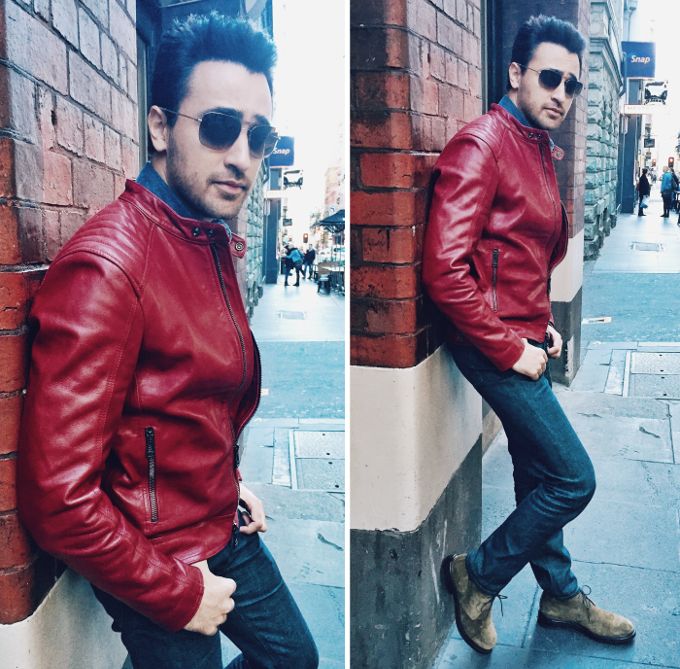 So guys, let me now introduce you to O'Keeffe, a footwear brand for those very much in the know. In its own words, O'Keeffe fuses luxury Italian craftsmanship with Irish heritage, creating handsome shoes that are handcrafted in small batches with a "ready worn-in and hand-me-down feel". Their inspiration harks back to the 1920s and 1950s footwear — from the workingman to the landed gentry.
Should someone look underneath the tongues of his O'Keeffe shoes, he will spot a curious crest in Latin, with the left one reading "To the brave and faithful" and the right "Nothing is Difficult". Now who would not face the world with a spring in their step with such poetry quite literally at their feet, aye?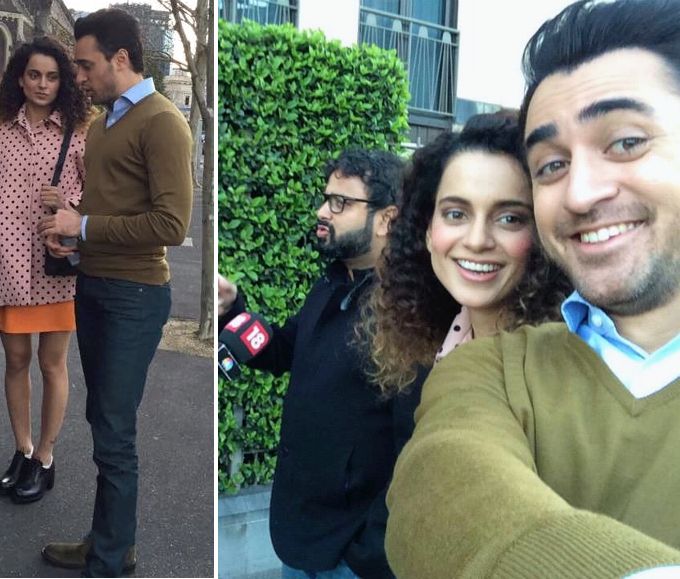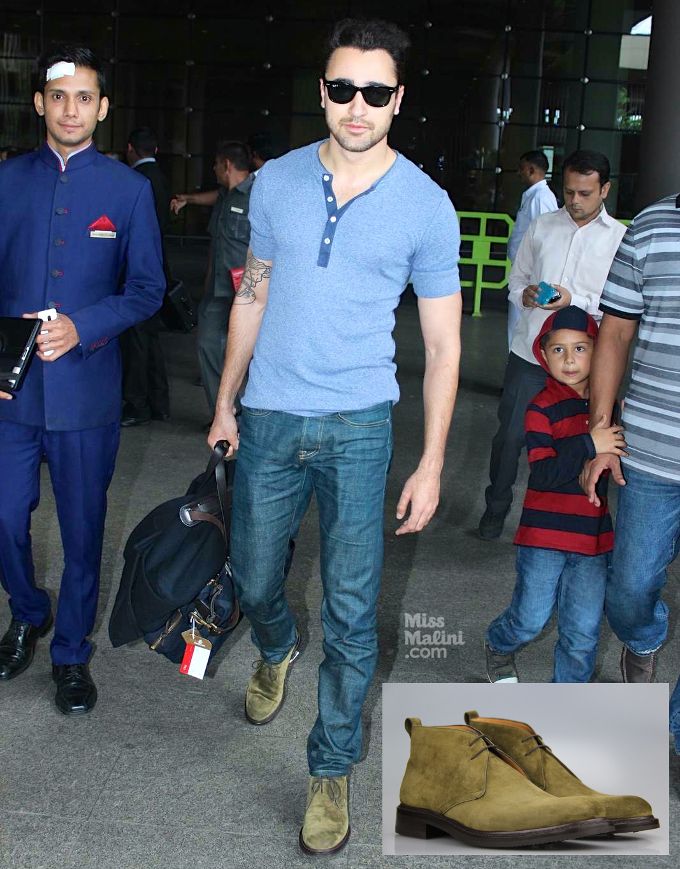 On a serious note, if you're in the market for some investment footwear, I can't recommend O'Keeffe enough — their shoes are soaked in quality and style. And Imran can't seem to get enough of his O'Keeffe number 'cos he repeated it for another appearance and wore on his flight back to Bombay.
SO, which one was your favourite look from his trip Down Under?
PS. He was styled by Vainglorious all throughout this trip.