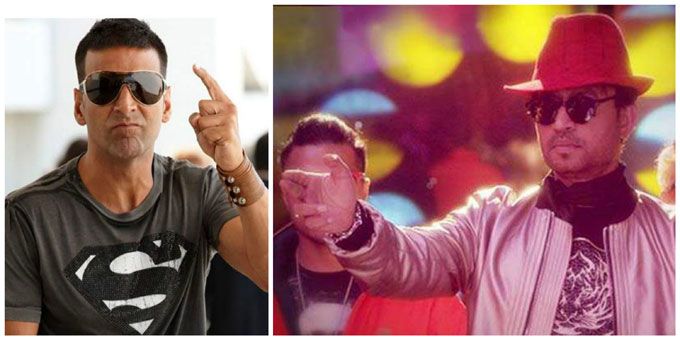 AIB's latest video featuring Irrfan Khan is something we're still watching on loop. The boys have parodied Bollywood's party song culture and they've got it down pat. Since the song it features is Akshay Kumar's iconic Party All Night, obviously Akshay was asked about this at the Brother's game launch.
Akki said:
I don't come from the background where we make fun of each other. I come from a different school. But it's their look out. They do best what they want to. They have all the right as it's a free country and everyone is independent to give their opinion.
When asked about how he felt about Irrfan's participation in the video, he said:
You will need to ask him that. That is his mindset. Irrfan Khan's spoof of party songs is in good humor, in fact he has also worked with me on a party song in our film.
I, personally, quite like Akshay's stand on this – the video may or may not be to his taste, but he acknowledges that everyone is free to do what they want. Taaliyan for Khiladi Kumar! <3