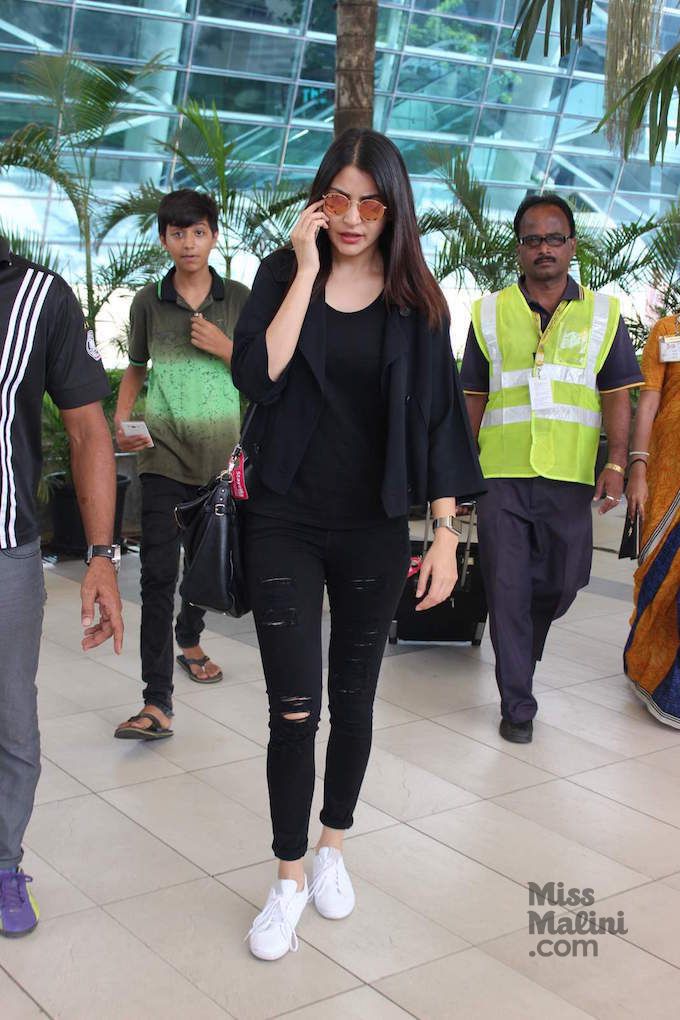 Personally, I don't understand why female actors in Bollywood are always asked "if actresses can be friends." I never quite followed what this question is supposed to imply exactly, but looks like Anushka Sharma has given the answer I needed to restore faith in humanity.
In her interview with Niranjan Iyenger on Look Who's Talking With Niranjan Season 2, she had the best response to this age old B-town question.
Anushka said:
Of course they can. If they get along as people, then they can. If I don't get along with a person in general, he could be an actor or an assistant director or whoever, I wouldn't develop a friendship. But if I get along with someone, of course I'd have that relationship. People want to believe that actresses can't get along, because people think women are only good for that. That women toh belan leke ladayi karegi. Do you think male actors don't compete with each other? But no, it's easier to talk like that about women.
Thank you, Anushka! Really… for kicking sexism in the face, one quote at a time.
Check out 7 other times our actresses won our hearts by speaking about sexism in India.