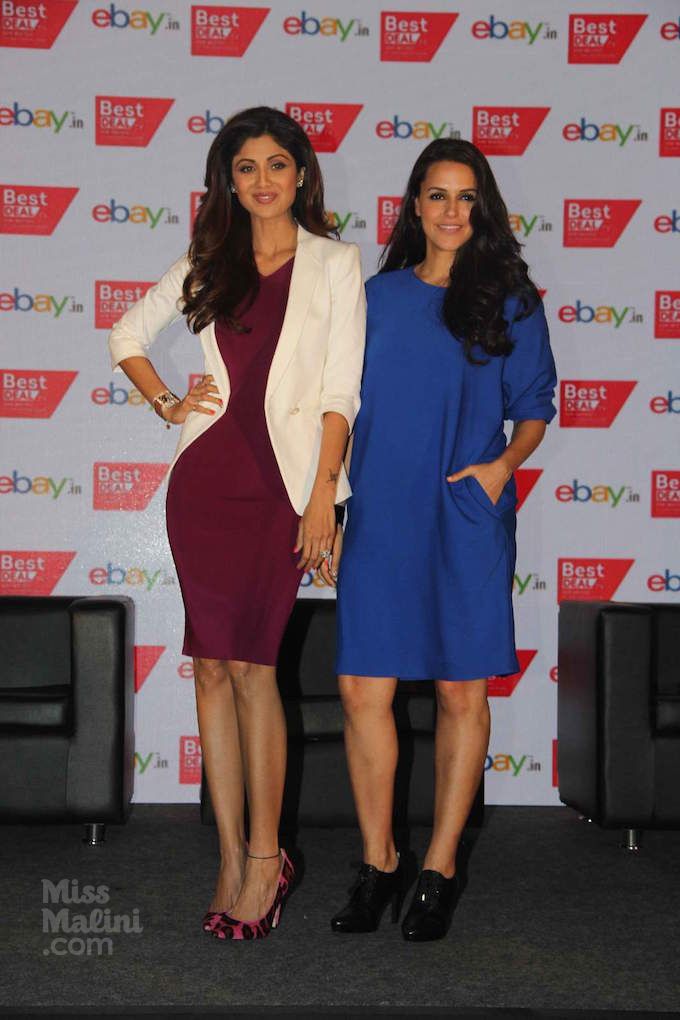 For a recent event, Best Deal Tv tied up with Ebay and we spotted our favourite girls. Shilpa Shetty and Neha Dhupia certainly proved they share more than just their love for online shopping! These fashionistas clicked selfies and chit-chatted about everything under the sun. But what we loved more than those hair appliances were their incredibly different outfits. Wearing a Gucci dress, a Ted Baker jacket and Kurt Geiger pumps, Shilpa nailed the ultra chic and classy look.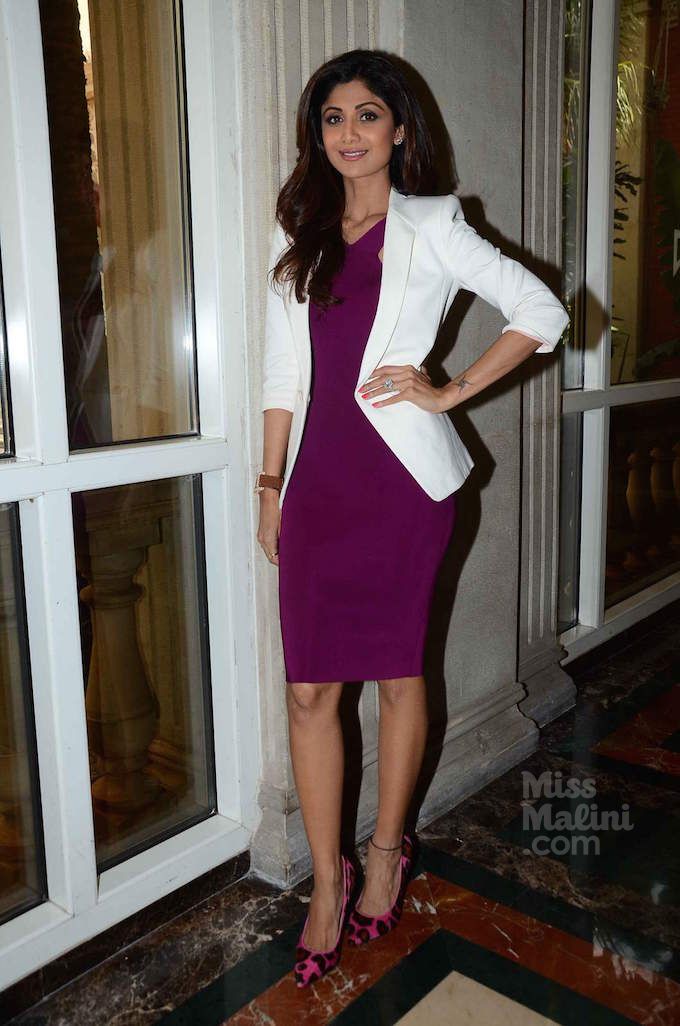 Meanwhile, Neha was feeling a little androgynous and rocked an oversized blue Cos dress with black Elie Tahari oxford heels – which, by the way, are to die for! Check it out…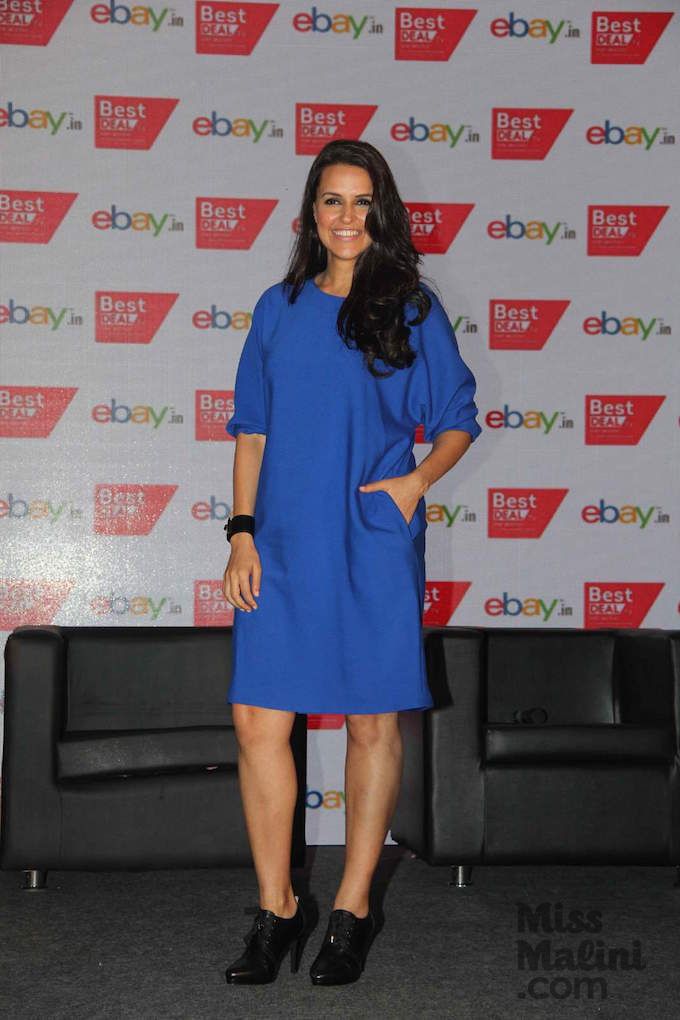 Although my style is quite like Neha's, I'm still crushing on Shilpa's chic look.
So, which one are you – tailored and classic or androgynous and edgy? Let us know in the comments below!
P.S – Here's where you can pick up Neha's super comfy look.
Pix: Viral Bhayani For MissMalini