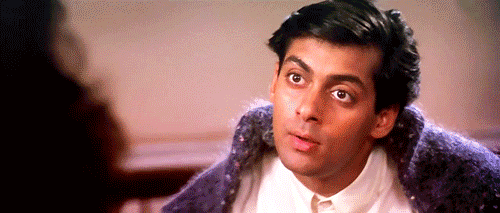 Recently, Anupam Kher declared on Twitter that in a time where actresses are paid less than actors, Madhuri Dixit was paid more than Salman Khan for their movie Hum Aapke Hain Koun.
When at a press conference, Salman was asked to comment on this new piece of information, here's how he reacted:
Well, I'm hearing this for the first time from you. And I don't think this is true. I hope that it is true. See, it's all about what people want to see. The busier you get, the more the people want to see you, that's how your price increases. So, if you can pull off a film on your own and the producer/distributors make that money, then they have no problem sharing that money with you. You can't demand, you need to command that.
If it's true, then it seems like Madhuri's prowess commanded it! #GoGirl