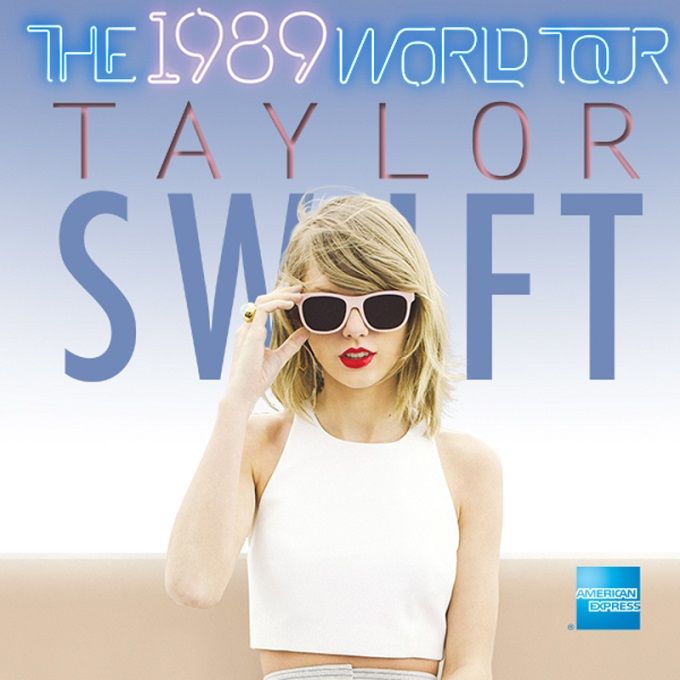 September 9th, 2015 will forever remain one of the most special days of my life. This is the date of my first Taylor Swift concert! Yes, I know… I still can't believe it was real. I had been waiting for the #1989WorldTour as soon as the album came out in October 2014. #FanGirl for life. I even found the perfect red lipstick from MAC to flaunt during the concert for my obligatory Taylor Swift inspired red lips! Taylor performed to Style, Blank Space, Love Story, Bad Blood, and all her other amazing numbers. She concluded the show with Shake it Off and her platform suddenly started rotating. It was insane!
Psst! Did you hear that some peeps were offended by the Wildest Dreams video claiming it was overly whitewashing the depiction of Africa? Director John Kahn retorted with an amazing reply (via Entertainment Weekly):
"Wildest Dreams" is a song about a relationship that was doomed, and the music video concept was that they were having a love affair on location away from their normal lives. This is not a video about colonialism but a love story on the set of a period film crew in Africa,1950.
There are black Africans in the video in a number of shots, but I rarely cut to crew faces outside of the director as the vast majority of screen time is Taylor and Scott.
The video is based on classic Hollywood romances like Elizabeth Taylor and Richard Burton, as well as classic movies like The African Queen, Out of Africa and The English Patient, to name a few.
The reality is not only were there people of color in the video, but the key creatives who worked on this video are people of color. I am Asian American, the producer Jil Hardin is an African American woman, and the editor Chancler Haynes is an African American man. We cast and edited this video. We collectively decided it would have been historically inaccurate to load the crew with more black actors as the video would have been accused of rewriting history. This video is set in the past by a crew set in the present and we are all proud of our work.
There is no political agenda in the video. Our only goal was to tell a tragic love story in classic Hollywood iconography. Furthermore, this video has been singled out, yet there have been many music videos depicting Africa. These videos have traditionally not been lessons in African history. Let's not forget, Taylor has chosen to donate all of her proceeds from this video to the African Parks Foundation to preserve the endangered animals of the continent and support the economies of local African people.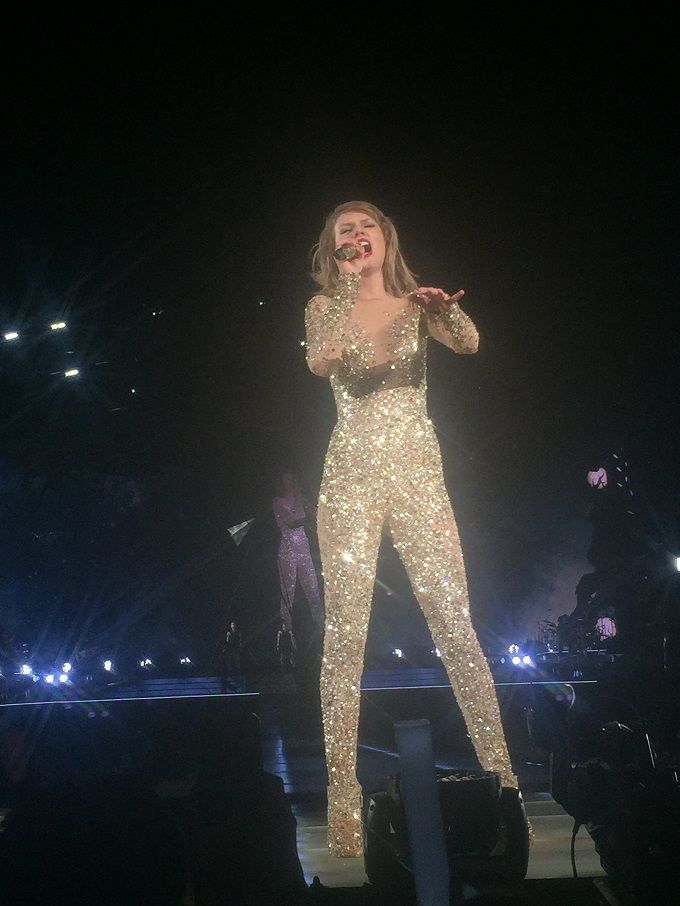 The concert had acrobatic dancers and live guitar and piano performances. Ms. Swift even added a motivational speech! She is an amazing performer and an extremely energetic person. The show was extinct of fluff acts that most artists use to eat up time. It was literally Taylor and the audience for 3 hours. The best part was to see how diverse the crowd was. The audience ranged from kids, grandmas, to everyone in between. People went all out and had cute costumes (imitating characters from We Are Never Getting Back Together), and tons of posters. All of us received bracelets that lit up, and the stadium was captivated in a Taylor trance. The show, obviously sold out, housed 45,000 people that night. Absolutely ridic. #TaylorNation FTW!
At the beginning of the show, T-Swizzle said that Houston was very dear to her! Did you know that her parents actually got married in Houston? She promised the audience a surprise. We weren't sure what to expect. Who do you think it was? At first I thought it was going to be Beyoncé. You know, because Houston is Queen B's hometown. Later, I thought maybe it was going to be Taylor's BFF Karlie Kloss. How neat would it have been if they had a mini- Victoria's Secret Fashion Show in the middle of the concert? Ahh! Swoon.  I wouldn't put it past Taylor to do something like that. Another idea was that she was going to bring her beau, Calvin Harris.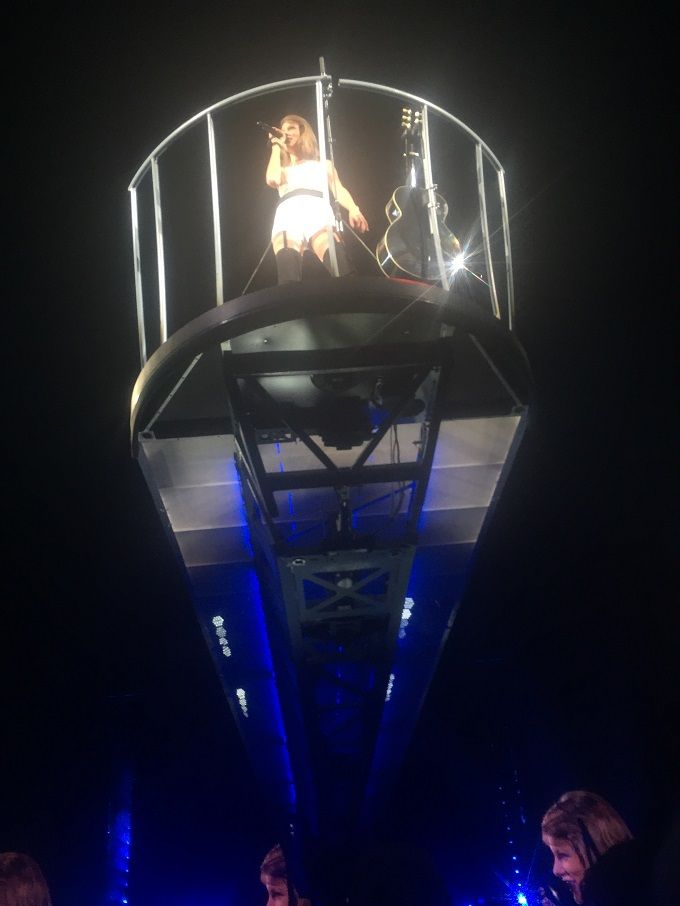 Taylor started singing, "It's been a long day without you my friend, and I'll tell you all about it when I see you again." Any guesses yet? Yes, you are right! Wiz Khalifa was in the house. It was basically Taylor (Gang) and Taylor (Swift). See what I did there? WOO! The audience absolutely lost it. The performance was amazeballs. I can't wait for her to come back again!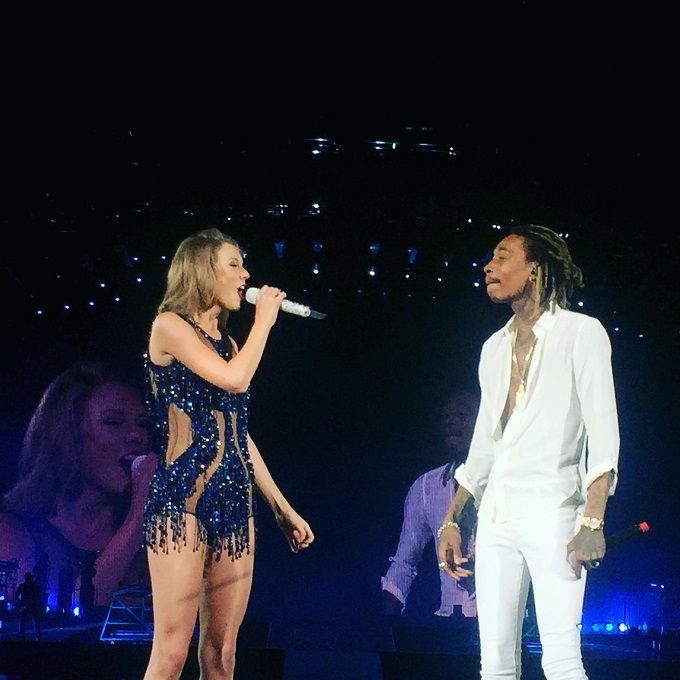 Is there any way we can rewind back to the night I fell even more in love with Tay Tay? Well, what songs would you want to see Taylor perform live? What do you think of John Kahn's response about the Wildest Dreams video? Do you think Wiz Khalifa was a good surprise guest to have? Tell me in the comments below.