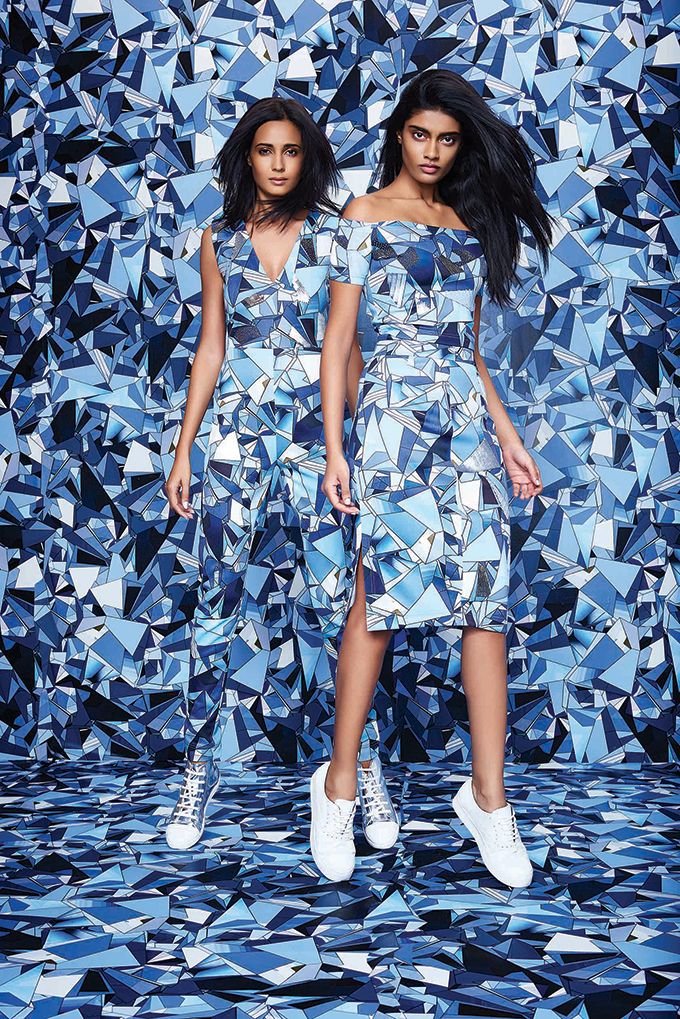 After Giles, Henry Holland and Mawi, one of our favourite e-stores just announced yet another covetable collaboration. This time with designers who aren't on the other side of the pond, KOOVS is all set to launch their collection with fashion editor favourites, Pankaj & Nidhi! By taking inspiration from broken pieces of glass and plates and bringing it to the forefront of their creations, the duo adds another rather jewelled dimension to their clothes with their shattered surfaces.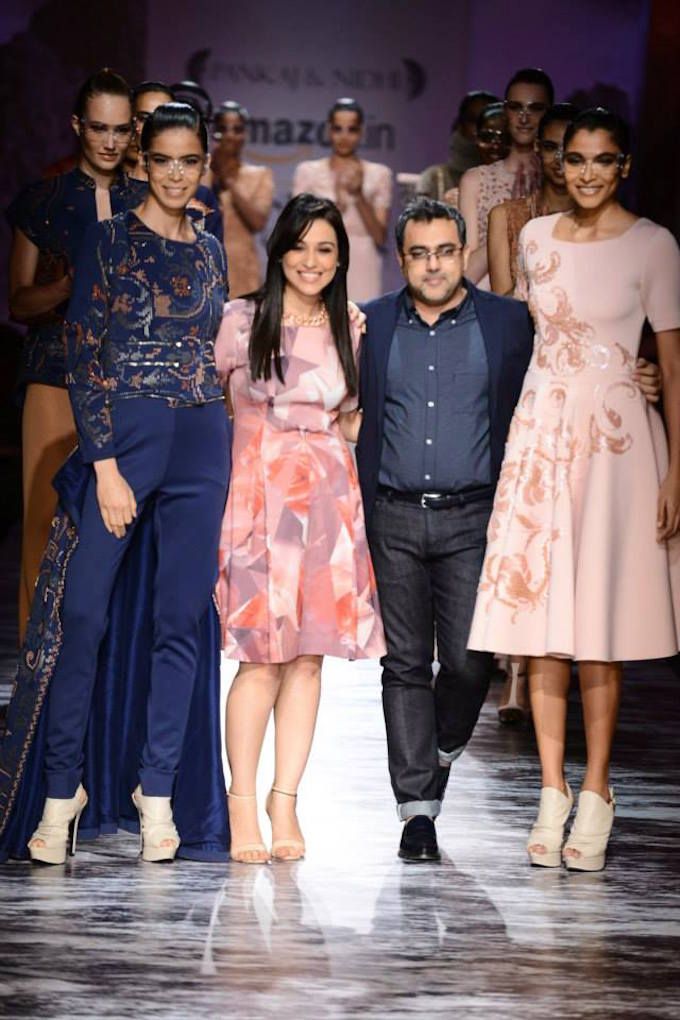 Speaking about their new collaboration they said,
Our love for reflections formed the basis of this collection. Daintily-painted crockery are laid over in a fish scale pattern; its fragility rendered in a fascinating collage of broken plates. The shattered theme extends to glass and mirrors too, almost like facets of diamonds, each shard reflecting light in a different way.
While we love everything the duo puts forward, celebrities clamour to wear their designs too. Malaika Arora Khan, Shraddha Kapoor, Ileana D'Cruz have all been spotted wearing Pankaj & Nidhi.
Malaika Arora Khan in Pankaj Nidhi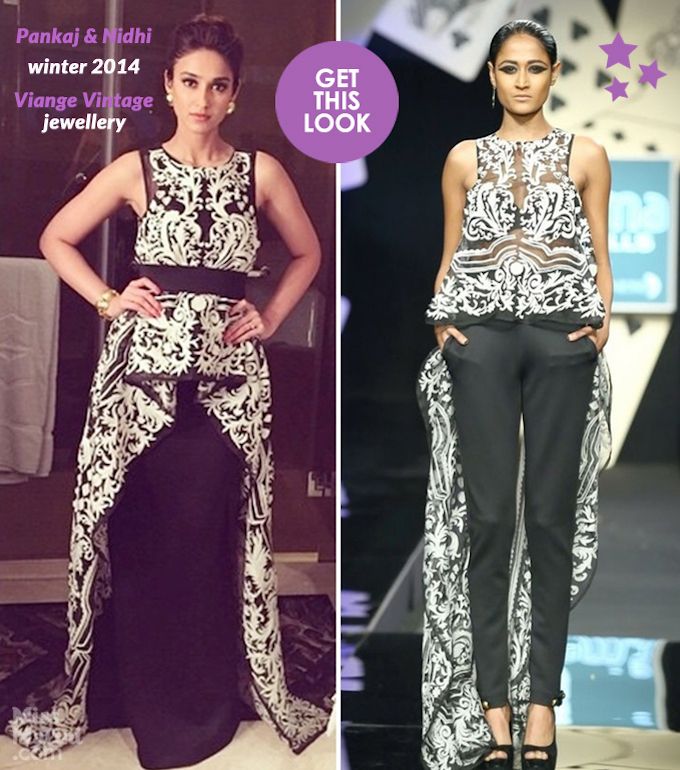 Ileana D'Cruz in Pankaj & Nidhi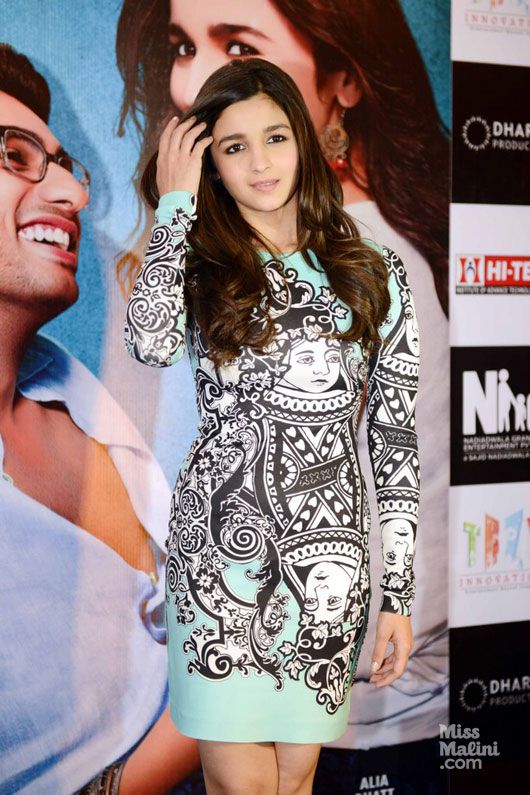 Alia Bhatt in Pankaj & Nidhi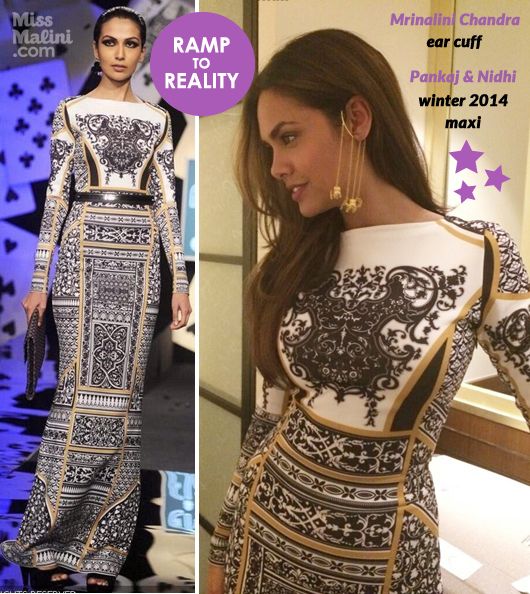 Esha Gupta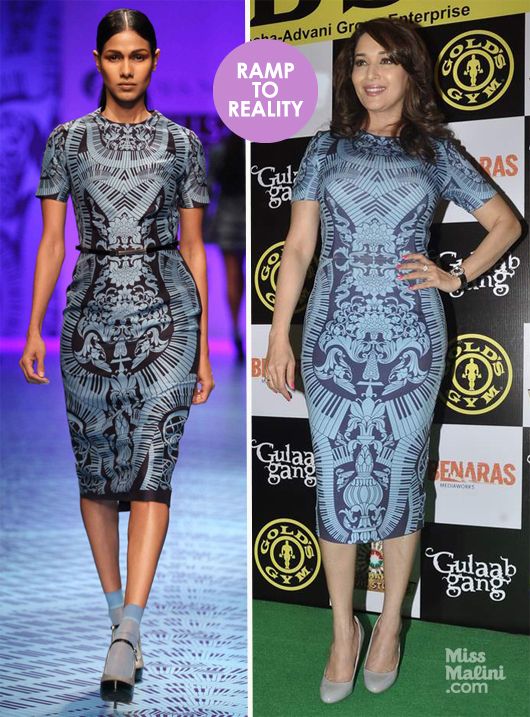 Madhuri Dixit in Pankaj & Nidhi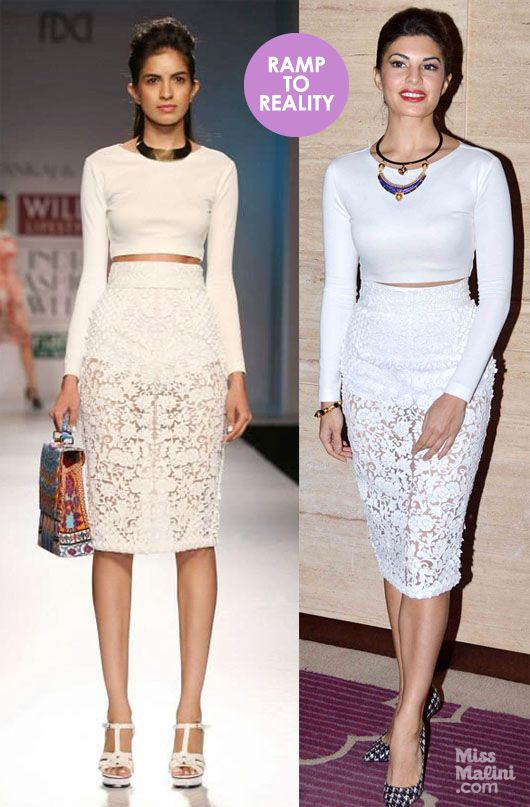 Jacqueline Fernandez in Pankaj and Nidhi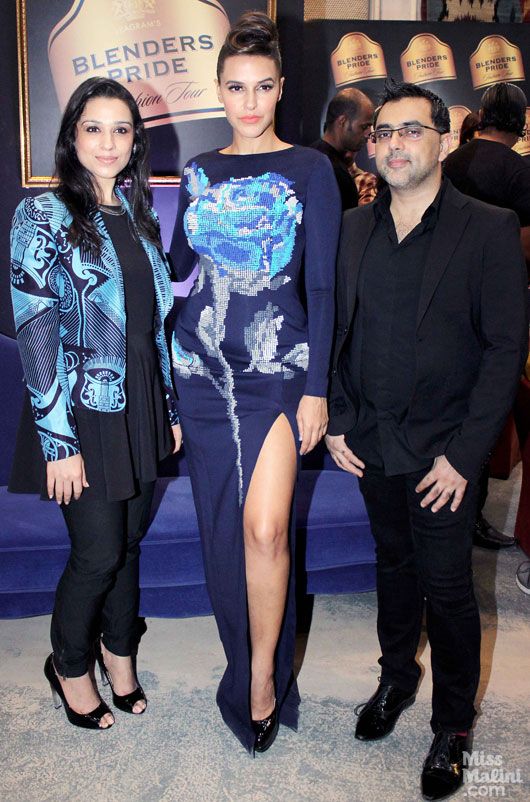 Neha Dhupia and Pankaj & Nidhi
While I was sold on the word shimmer, the collection that's set to launch on the 30th of September, features over 35 styles with everything from dresses and tops to jackets and accessories. The best part – they are all priced under 3000 rupees! Here's a peek for your eyes only…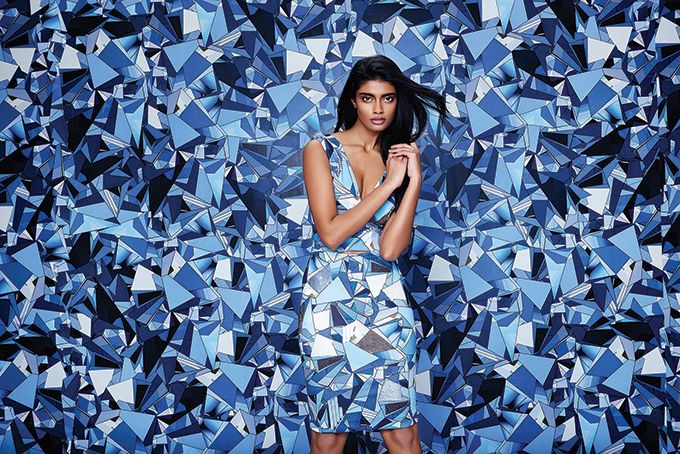 Pankaj & Nidhi for KOOVS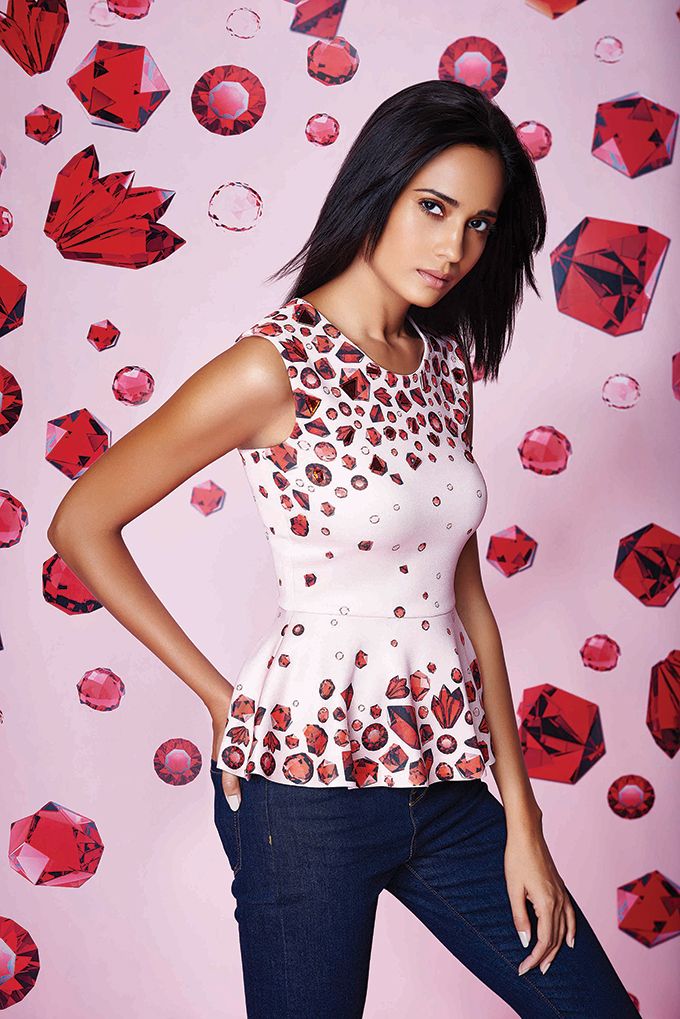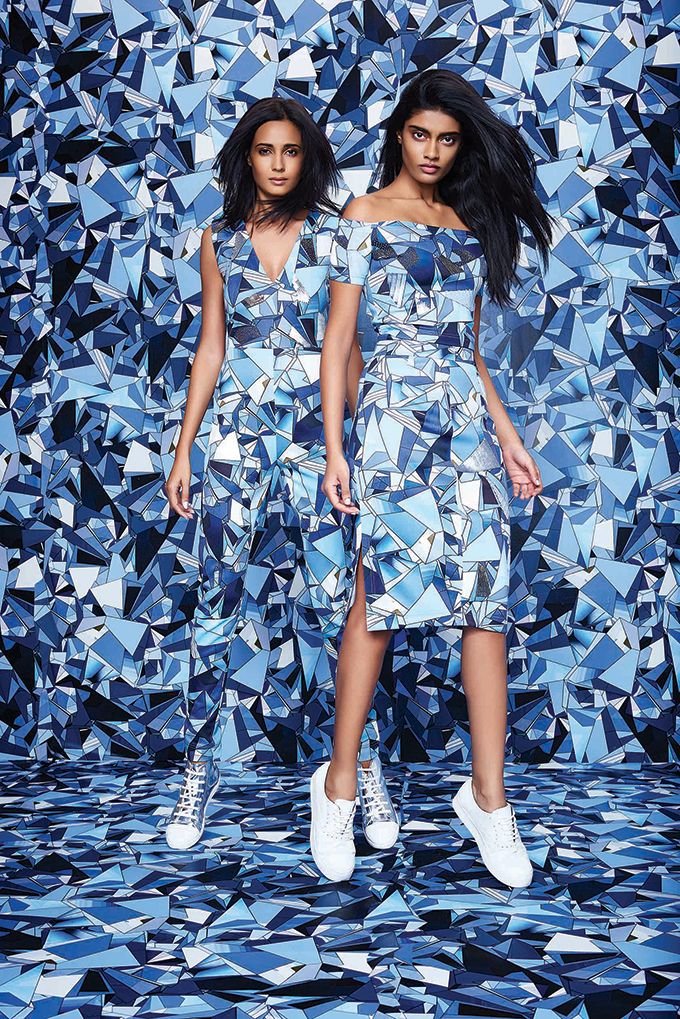 Pankaj & Nidhi for KOOVS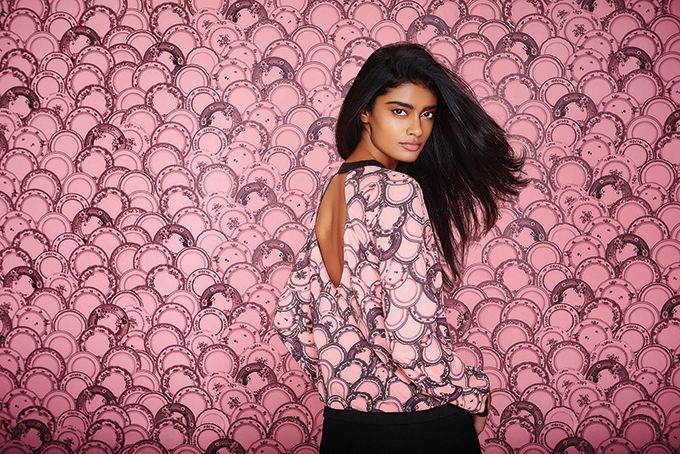 Pankaj & Nidhi for KOOVS
With just about 5 days left, I suggest you put in a reminder in your calendar – I don't know about everyone else, but I surely will be buying everything I see, as soon as I see it!