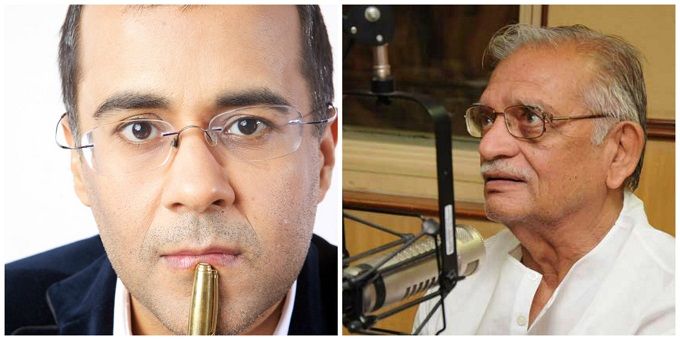 At a recent event emceed by Chetan Bhagat, Gulzar seemed to be in the mood to school the author. In a report by DNA, Chetan had to ask a few questions to each panelist present there, Gulzar being one of them. While introducing the celebrated lyricist, Chetan mentioned that he really liked Kajra Re, calling it a beautiful piece of poetry. Gulzar seemingly didn't like what Chetan said, so he took the mic in the middle of his introduction and reportedly said:
Chetan, I am glad that an author like you has liked the song. But I don't think you have understood the poetry that you are trying to talk about here. If you still insist, I will recite two lines from the song. Tell me their meaning –
"Teri baaton main kimam ki khusbu hain/ Tera aana bhi garmiyon ki lu hain"
A suitably stunned Chetan looked blankly which encouraged Gulzar to chide him for passing 'expert comments' on his poetry.
Please don't say things you don't know about. Comment about things you know.
Sadly, Gulzar didn't drop the mic and walk away, but it surely seemed like he would, if he could.