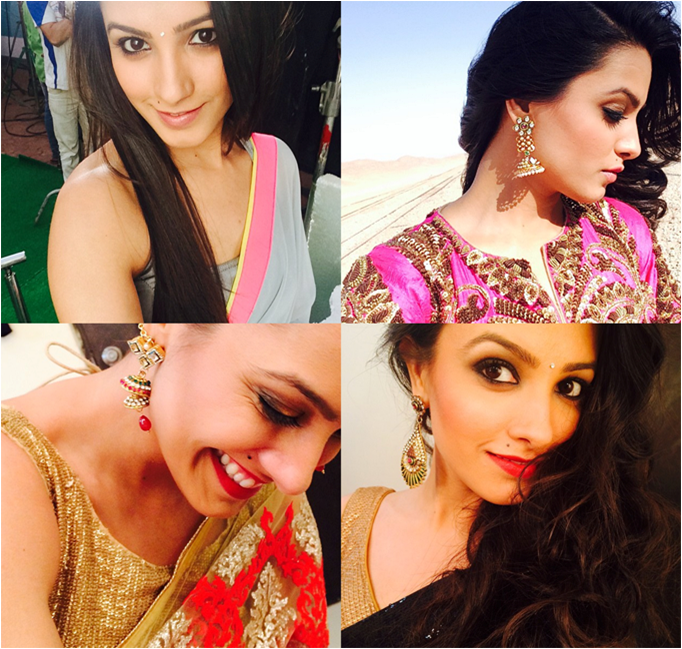 Anita Hassanandani plays the role of the antagonist Shagun in Yeh Hai Mohabbatien so well that Twitter trolls have come to the conclusion that the actress and her character are the same people. So it started with a particular person who commented on Anita's Instagram. The person got all mad because he/she didn't like the way his/her favourite show was going. Legit reaction, I feel the same way when the makers of Game Of Thrones refuse to include Lady Stoneheart in the show, that doesn't mean I comment on their pictures or tweet horrible things to them. But this YHM fan took it to heart because #feelings.
Then there was this longggg conversation with another fan/hater.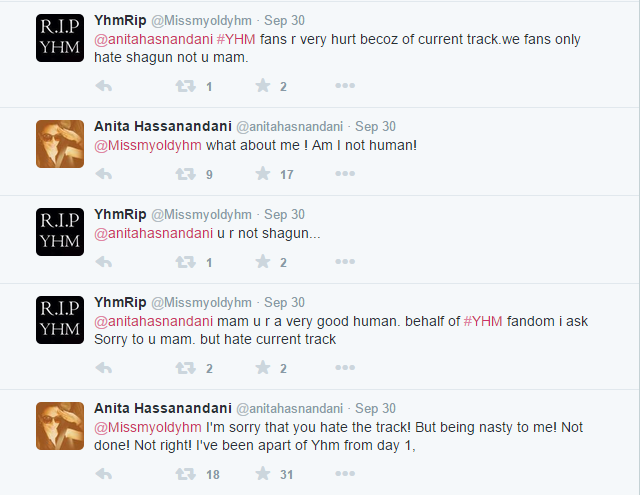 Someone then asked her why she was entertaining trolls like that. But Anita had good enough reason to –
She then Re-tweeted the show's creative director Sandip Sikchand's tweets defending the show and the hard work they put in.
And Anita seems chill now.
All's well that ends well?