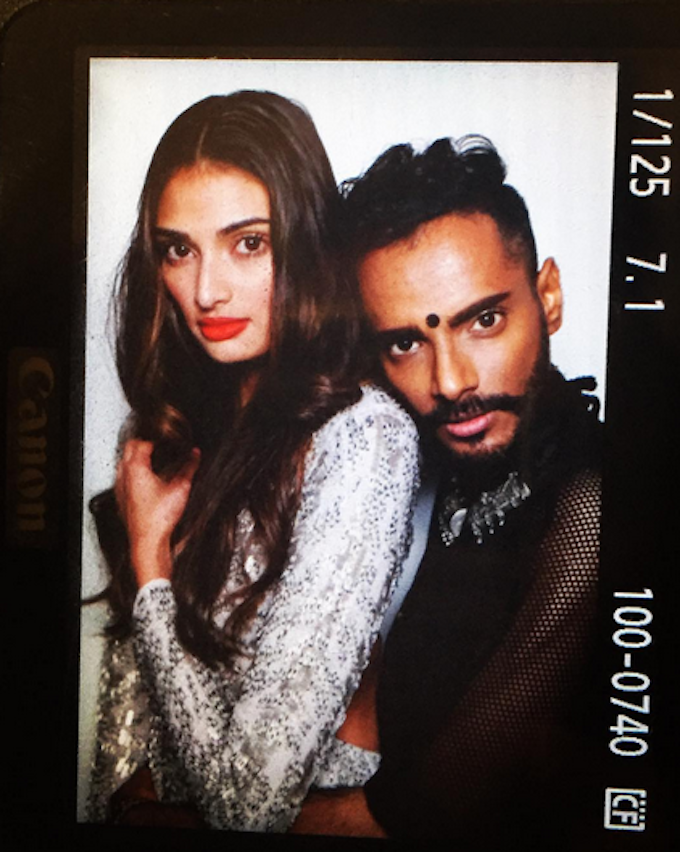 Elton J Fernandez, the first official makeup artist of Maybelline India and a Team MissMalini favorite, was heading the entire beauty operations backstage at #AIFWSS16. It's no wonder we saw some stunning stuff on the runway, this is apart from the clothes, of course.
Looks created for the Ashish N Soni show consisted of bow up-dos and exaggerated, wind-swept hair. The hair was parted and separated using clear mascara. It was also about freckles and denim manis. Yes, you heard right, denim! Just look at model Archana Akil Kumar's nails.
Rajesh Pratap Singh for the #AIFWSS16 Finale
Kommal Sood at AIFW SS'16
Abraham & Thakore for the #AIFWSS16 Grand Finale
Sabyasachi for the #AIFWSS16 Grand Finale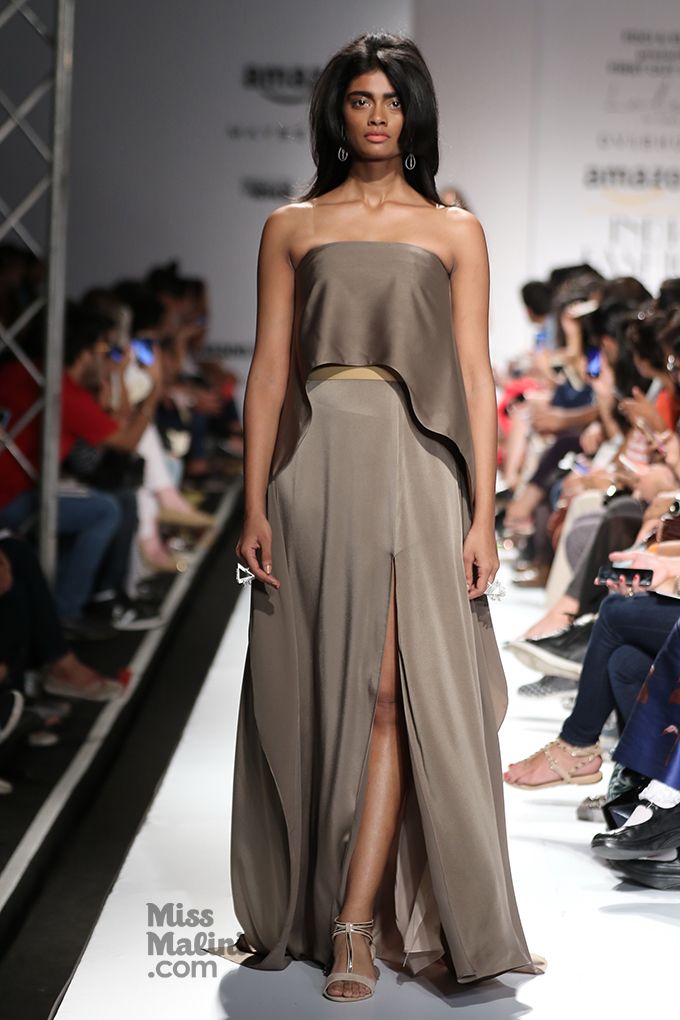 Lola by Suman B at AIFW SS'16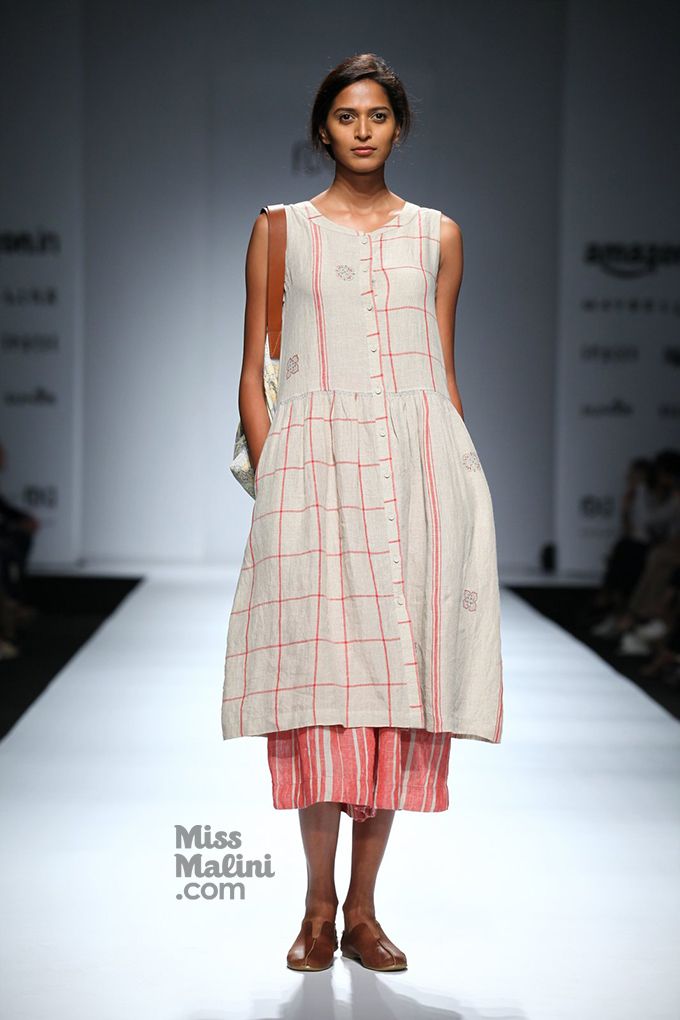 Eka at AIFW SS'16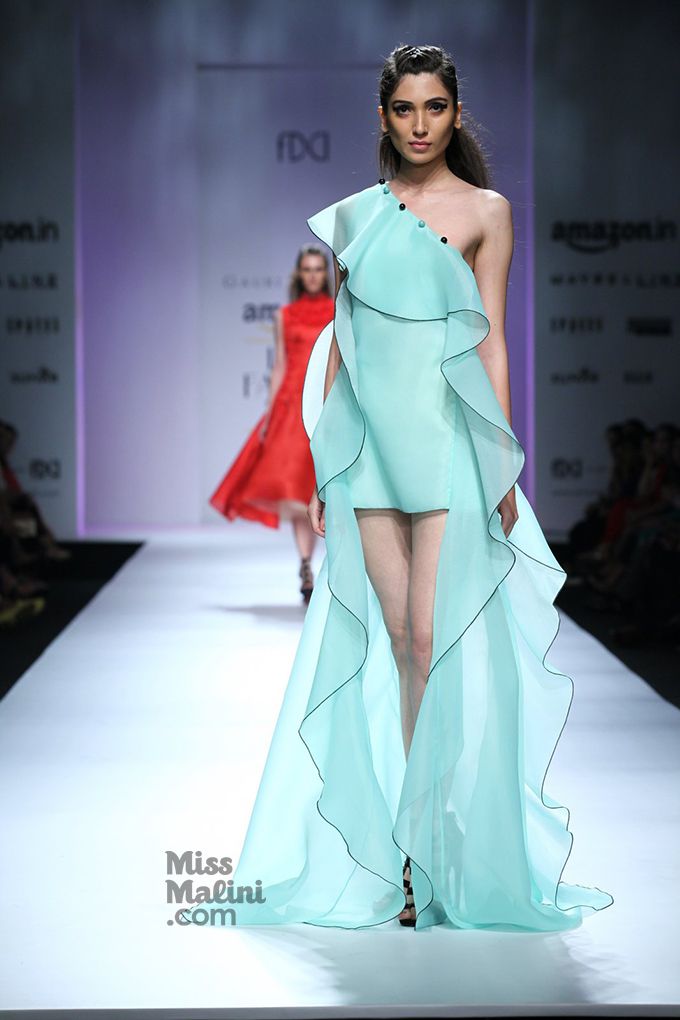 Gauri & Nainika at AIFW SS'16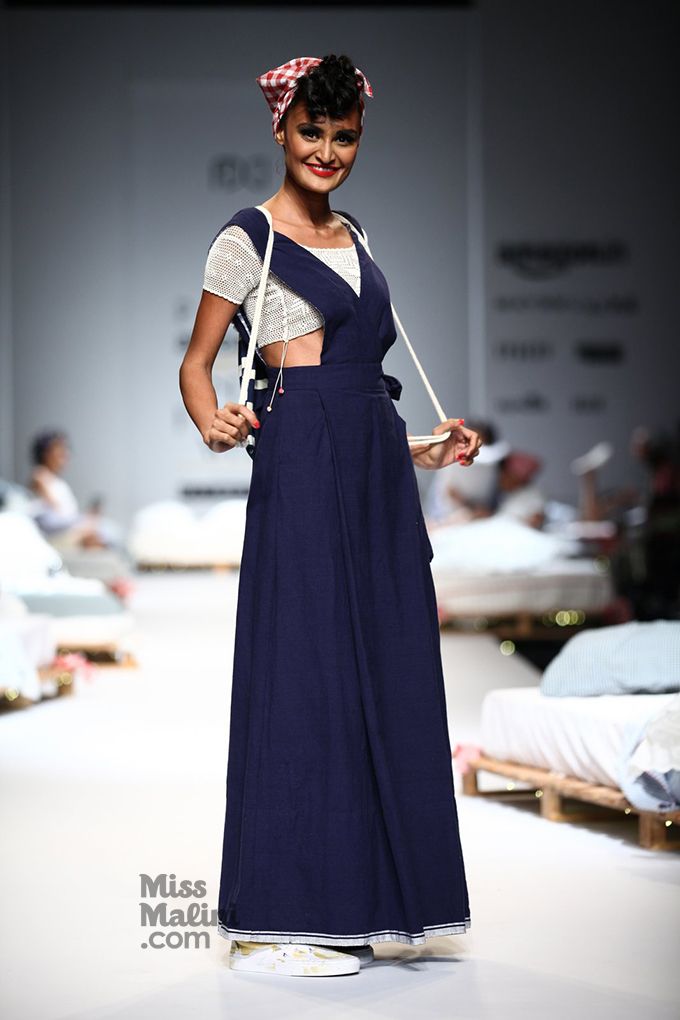 Péro by Aneeth Arora at AIFW SS'16
Chhaya Mehrotra at AIFW SS'16
Sanchita at AIFW SS'16
Amit Agarwal at AIFW SS'16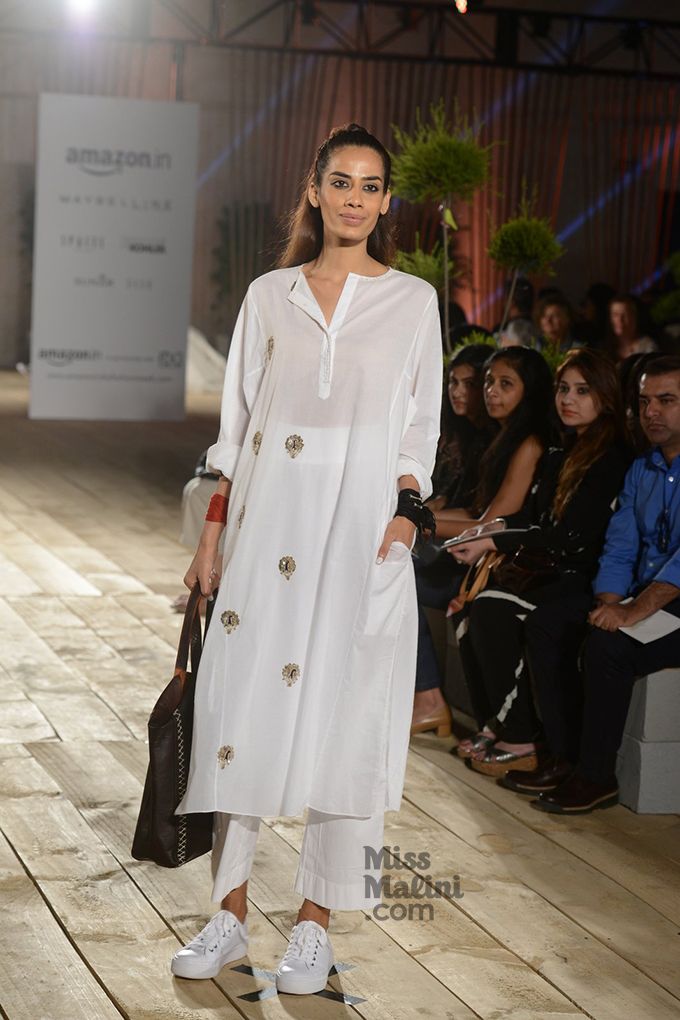 Anamika Khanna at AIFW SS'16
All of the makeup looks we saw on the runway had Elton's signature contouring style, a chiseled face… just not overdone. Eyes varied from neutrals with a concentration on the lashes to dramatic brown smokey eyes and kohl-rimmed eyes. There was consistency in the fact that eyes and the face were kept to a minimum of color. All the color-play was saved for the lips, whether that's a soft pink or a bold red. Mattes definitely ruled the runway. Talking about hair, clear-cut parts and elegant hair ruled the ramp.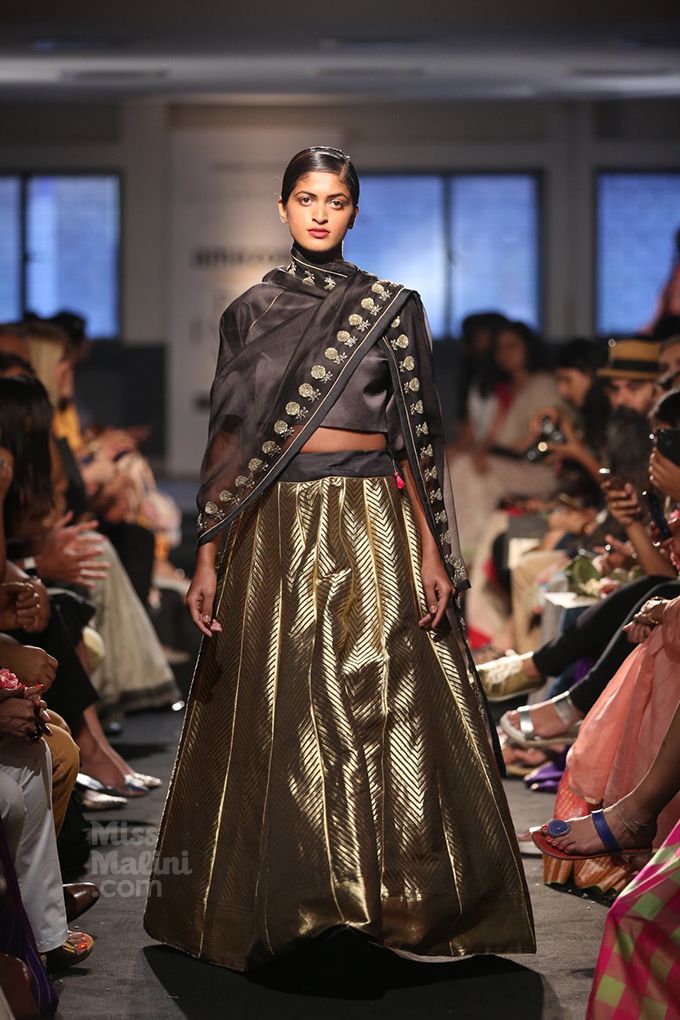 When we asked Elton to describe the looks, here are 5 key words that stood out most.
Whimsical & Dreamy – Like something out of a fairytale.
Romantic – Red lips, clean parts, or rope braids… they've all got a sense of romance.
Translucent Skin – Just clear, beautiful, highlighted faces.
Luminesce Faces – Light bronzing and glowing skin.
Pastel Lips – Since this area saw the most color, Elton worked with a lot of pastels.
What are your thoughts on the makeup looks for FDCI Presents Amazon India Fashion Week Spring-Summer 2016?