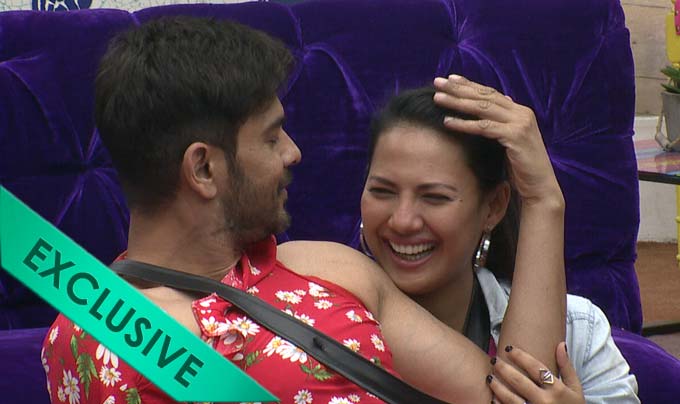 Bigg Boss season 9 is officially on like donkey kong! I'm sure you enjoyed our detailed coverage of the season premiere last night, that's why, we've got you some nice little gossip about the shit going down at the Bigg Boss house. The first instance of this year's theme – Double Trouble played out when Bigg Boss announced that the paired contestants will only be allowed to carry one of the two bags into the house! The men, being the gentlemen that they are, sacrificed their luggage so that the women could bring in theirs. The most chill of all the guys was definitely Keith Sequeira (whose just so cute!) and Vikas Bhalla (who really should start singing again). Keith had no qualms in wearing his partner, Mandana Karimi's off-shoulder top and Vikas was happily sporting his partner Yuvika Chaudhary's top which said 'Kiss'. Check out some exclusive pictures!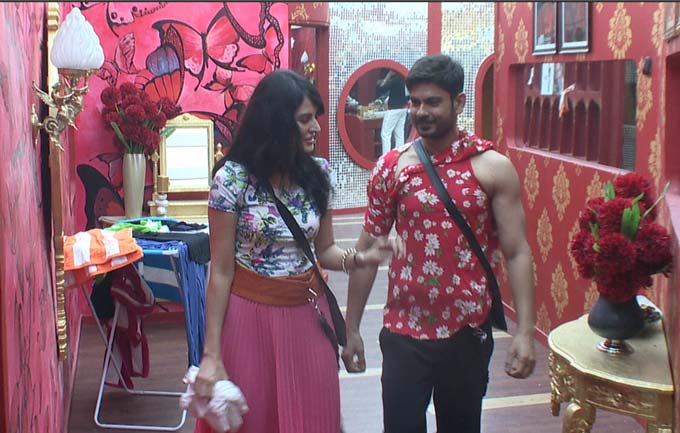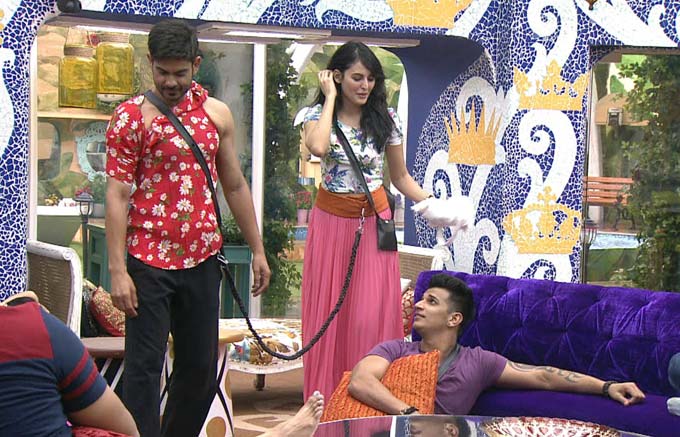 Keith's girlfriend and co-contestant Rochelle Rao couldn't stop laughing at her bae either!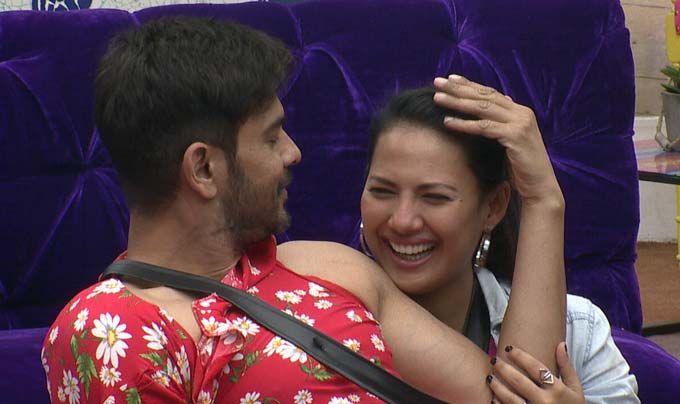 Very curious to see what the other guys look like!