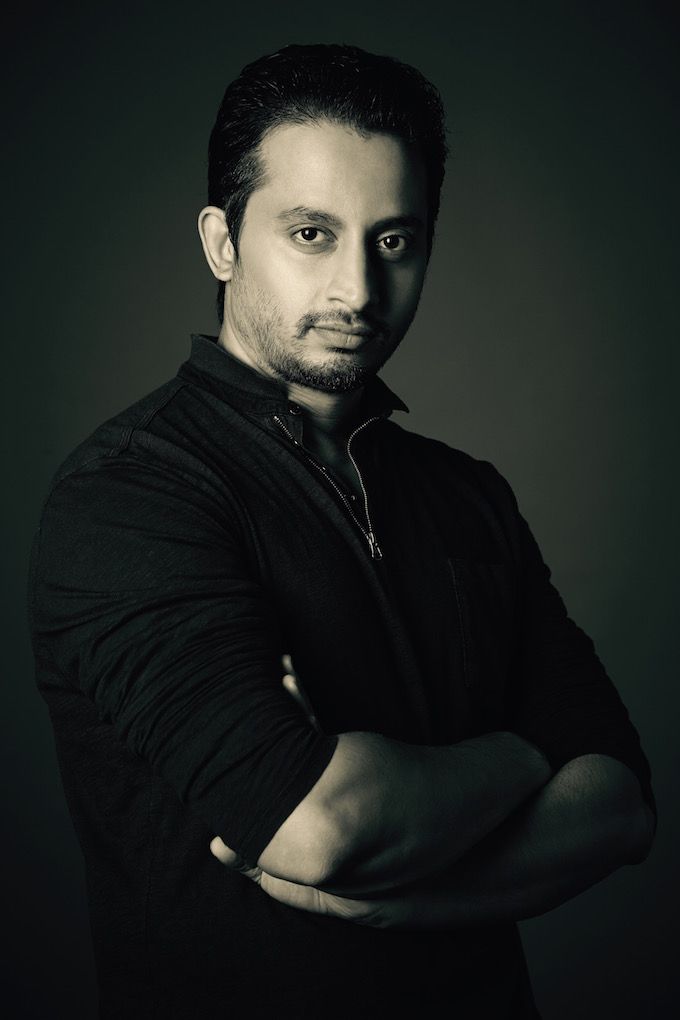 It's not often that you'd hear yourself, or your friends in Mumbai say, "Oh, I'm catching a Broadway musical tonight" – until now and that's because Disney has a huge surprise for us. Now, I'm not the one to get super excited for a play or a show, but when it says 'Disney' and 'Beauty and The Beast' all in one poster – Honey, you better sign me up!
What's more exciting than anticipating 360-degree swivel seats and lavish sets, is the fact that designer Gavin Miguel is set to recreate a whole lot of magic onto the stage with his gorgeous costumes. For those of you who aren't familiar with that name, Gavin is a prêt and couture designer known internationally, as well having styled Priyanka Chopra, Kareena Kapoor Khan, Hrithik Roshan, Kangana Ranaut and many more. We caught up with Gavin and here's what we asked him about the musical:
1. Did you always want to be a costume designer?
I am a designer and I love doing evening-wear and couture gowns. Doing costumes intrigued me and hence, I took on this project of Beauty And The Beast.
2. Which has been the most difficult costume to design?
The story of Disney's Beauty And The Beast has some very interesting characters like the Wolf, the objects, and the Beast himself. The technicality of designing some of these costumes posed a challenge, like the wolf's head, the fur contraptions, and more. Belle's yellow gown had to be airy and light, so I used light-weight fabric, but kept it voluminous. The costume change-time is also a key aspect as the dancers have a lot of quick changes.
3. What are the steps that go into making a costume?
Although, the process of approaching costumes remains the same as doing a collection, in case of Beauty And The Beast musical we had to be very particular as per the scene and the character. One has to keep in mind the quick change-time for the costumes, as well as the comfort and lightness of a costume for the performances.
Beauty and The Beast costumes (Source: www.Facebok.com/BeautyAndTheBeastIndia)
Beauty and The Beast costumes (Source: www.Facebok.com/BeautyAndTheBeastIndia)
Beauty and The Beast costumes (Source: www.Facebok.com/BeautyAndTheBeastIndia)
4. Being in the industry for 11 years, what's the one motto you follow?
Keep your cool and rely on your instinct.
5. How did it feel like working with Terence Lewis and other members of the crew?
Terence Lewis has been a great buddy and we have worked together in the past a lot, so it was great to work with him on this musical again. His team of dancers are great to work with and we had an awesome time together. We have been working together for more than six months now and it has been a great journey for me personally as I have learnt a lot in the process.
6. How do you manage your time while working on a play?
Working on a broadway-style musical was a first for me. When I took on this project, I knew that I would have to dedicate all my time to it, so time management was one of the crucial elements as there are so many characters and costumes involved. I didn't do much this year, in terms of shows or movie shoots, as I wanted to focus on only on this project.
7. How different was this experience for you? How did it feel going from movies to the stage?
This musical is an amazing project to work on as I learnt so much. Firstly, the scale is humongous and my team and I worked on 425 costumes in totality, which was great. I got to work on objects that were challenging and fun at the same time. Movies and live performances are two very different mediums and unfair to compare.
8. If you were to associate with another musical like this for costumes, which one would it be and why?
I would be extremely happy to do another musical. Chicago, Phantom of the Opera, or Frozen would be a great project to be on.
With that being said, aren't you excited to catch the musical? Don't miss it. Book your tickets now!