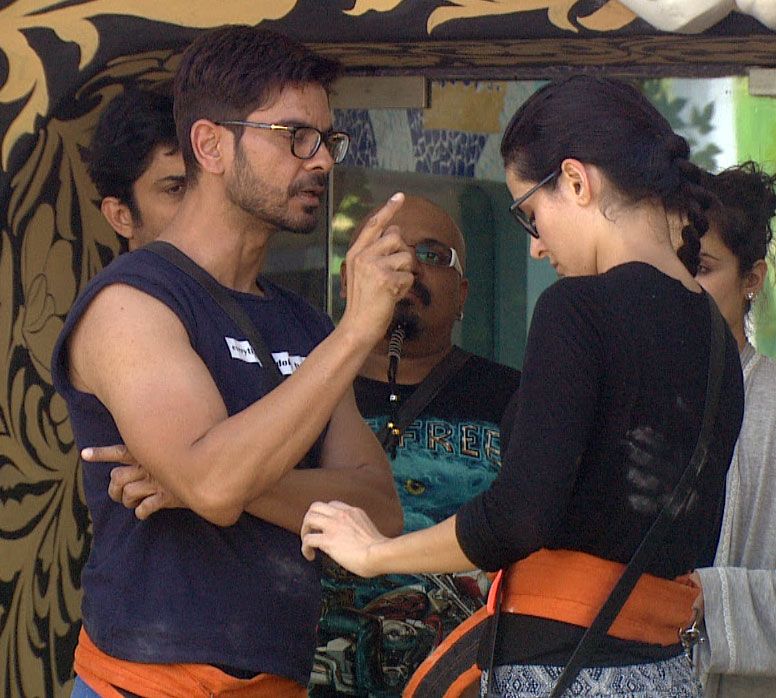 For those of you still recovering from last night's action-packed episode, I have more exciting news. Tonight's episode is going to be dhamakedaar!
So during the Lagaan task, Mandana Karimi and Keith Sequeira had the brilliant idea to steal the coins that they were actually supposed to earn. So when Kishwer Merchant and Aman Verma (the zamindaars) were not looking, the jodi went and stole the coins. However, Roopal Tyagi suddenly made a huge cry about how she'd feel guilty if the team won now because they've cheated. So nice of Roopal to open her mouth after the deed had been done. Surprisingly enough, the entire team supported Roopal and decided to fess up.
Of course, hell broke lose!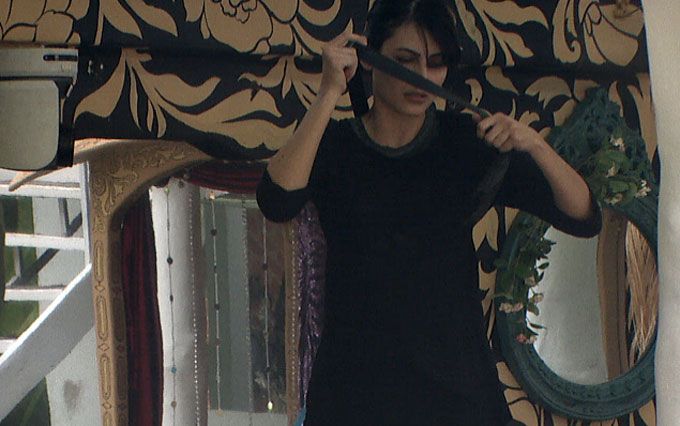 Mandana removed her belt and mike and walked away and threatened to quit the game. Captains Yuvika Choudhary and Vikas Bhalla even tried to reason with her, but problem child Mandana said that she'd only calm down if she speaks to Bigg Boss in the confession room.
After a lot of drama (that you'll see tonight), Mandana wore the belt and mike on Keith's insistence and Bigg Boss finally called her inside the confession room. She broke down in front of Bigg Boss and told him that she is mentally weak for the house and the game and she'd like to leave immediately. Bigg Boss consoled her and convinced her to stay.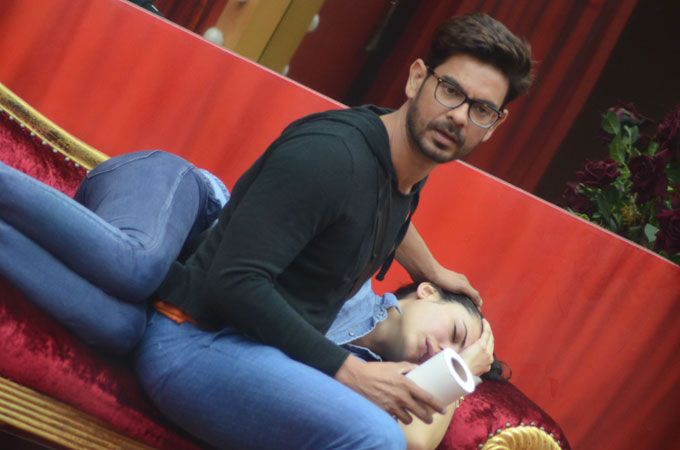 What happened post this breakdown is that everyone, especially Keith, is being super nice to her. She slept off on the couch and Keith tucked her in, gave her soup, the works!
Are you looking forward to tonight's episode?