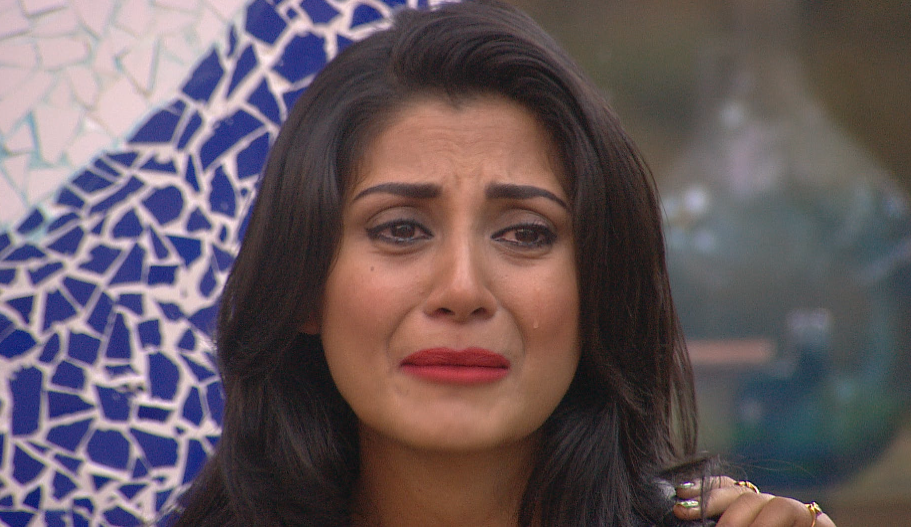 As you know
Rimi Sen
is having a really hard time coping with the
Bigg Boss 9
and unfortunately or otherwise, her popularity outside the house is unmatched! In this week's weekend episode,
Salman Khan
decided to play an epic prank on Rimi.
Salman told her that Rimi is being given a ticket to the finale and that she'd now be in the house for 3 whole months. Unaware of the joke, Rimi broke down and started blaming Endemol for torturing her. Typical Rimi, right? 😛
Salman then told her he was just kidding and then tried motivating her. He said she should look at this experience as a journey where she's going to learn and come out mentally stronger. Apparently, Rimi wants to become a director someday (haiinn??), so he told her that she'd have to deal with all kinds of people and she can't give up this easy. Salman went on till Rimi had a smile on her face.
Let's see if this pep talk changes anything!