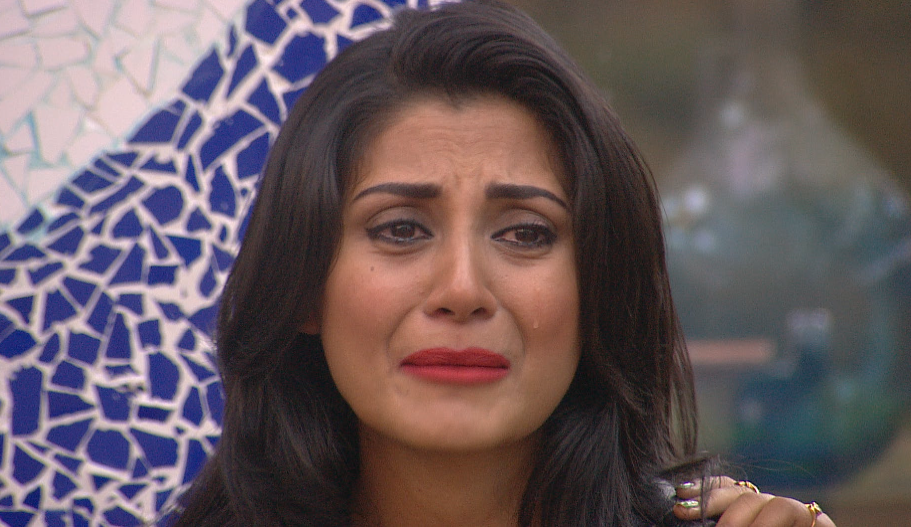 Rimi Sen is undoubtedly one of the most popular contestants on Bigg Boss 9. Her disinterest in doing any task, her one-liners and overall chillness is a refreshing change from the other hyperactive contestants in the house. But the girl really wants out. In a recent episode, she cried and wailed and sobbed to Salman Khan so that he'd get her out of the house, but the star told her to keep the faith and carry on. DNA then reached out to Rimi's mother Sanghamitra Sen to talk about her daughter and the show. Here are a few excerpts.
On missing her daughter who's locked up in the house –
I watch the show every day so I don't miss her. Also, I've heard that she's getting lot of votes.
On Salman Khan consoling Rimi during the show –
Salman bheeshon bhalo manush (Salman is a wonderful man)! Rimi has known him since the Kyun Ki days. I am a very practical person. I didn't cry when I saw her crying. Rimi has always been a strong girl, independent and confident by nature, even as a child. She's a national scholar, has learned dancing since the age of three, is an accomplished Odissi dancer and has been working since she was 14. She has always made her own decisions. I am sure she knows what she is doing and how to take care of herself.
On advising her daughter –
She is a big girl. Who am I to give her advice? Even if I did, it wouldn't get through to her as she has no connect to the outside. I came to know that she had signed up for the reality show only when the producers came home to get the contract signed. I don't want to interfere in her life in any way. She has always been like my guardian angel, even as a child.
On her noted absence when Rimi was entering the house –
I am a very religious person and we had Mahalaya then (the week before Durga Puja). I have also taken initiation (diksha) from the Ram Krishna Mission and am involved in their work. I am busy with that." She adds, "There are many cameras inside the house that everyone comes to know what's happening."
And finally, on Rimi's marriage plans or the lack of thereof –
If Rimi got married and went abroad after that, it would be the same, no? Of course, not that it would happen — Rimi has no desire to get married. It depends on her. Rimi is an intelligent girl and she will decide what she wants to do. While she has friends, nobody is very close. Even I am like that.
What do you think? Will Rimi remain an audience favourite till the very end?