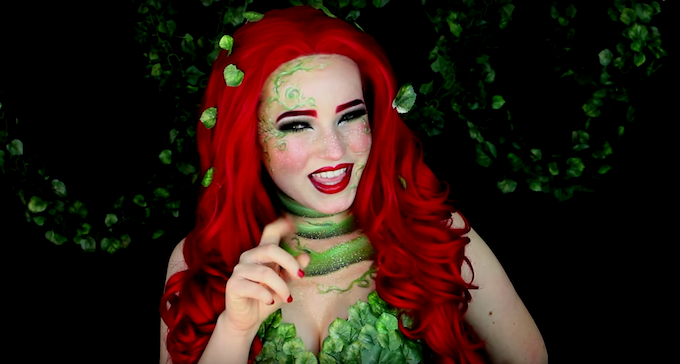 Halloween is right around the corner and we just did a fun and easy nail-art tutorial, if you want to get into the spirit without committing all the way. While we've got heaps of celebrity outfit inspiration, we still haven't looked at makeup. For a beauty blogger, this is by far one of the coolest things to watch. These makeup looks, that I found on the Internet, completely transform a person from normal to holy-sh*t-that's-scary! If you thought zombie is the only thing you can transform into, you'll want to watch these.
Vampire Halloween Makeup
Makeup By Leyla shows her fans how to transform into a sexy, but scary vampire.
The Queen Of Darkness Makeup
Youtube makeup artist, Dope2111, is seriously dope. It takes a lot to actually looks so hauntingly beautiful.
Unzip Your Rainbow
This unzipping trend is really doing the rounds this Halloween and I like the rainbow take on it rather than the super gory, scary kind. Shaanxo does it beautifully.
Werewolf Makeup
Chrisspy shows us how to make a werewolf look sexy!
Poison Ivy Makeup
This heats things up a little. Who can forget this seductive vixen from Batman? I love this look!
So, this is what I'm going to be doing for the rest of the day: searching for cute, scary, pretty, and just crazy makeup tutorials that I can aspire to try on Halloween. If I go out, that is. Mostly I might just be staying at home and munching on something yummy, but hey… I could try this at home and take pictures, I guess.