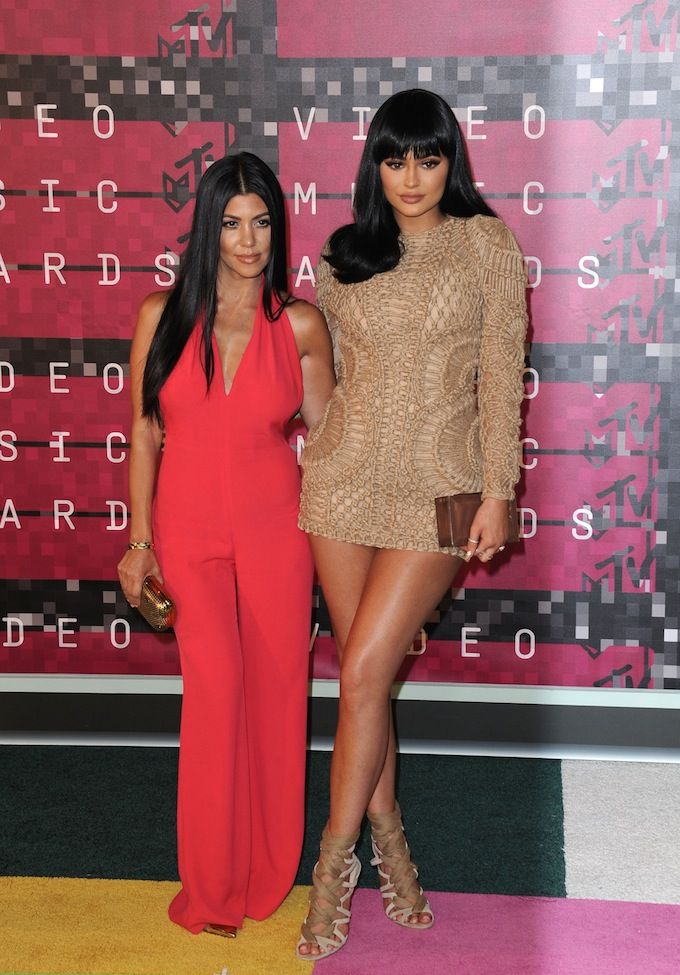 It's fall time and everyone's covering up, like this gorgeous Selena Gomez outfit, for instance, but not the Kardashian-Jenner ladies! They're doing fall in true blue California style. Kourtney Kardashian, a hot mom of 3, posted this on her Instagram earlier in the day.
Boots? Check! Oversized sweater? Check! Pants? MIA. How's that for when you're feeling lazy to throw an outfit together? Kylie Jenner posted this on her Instagram too, today.
Kylie's is a more formal take on the trend with sunnies, a tote, and a ripped off-shoulder dress…top? I'm not sure. She captioned the image, 'can't buy style.' And right she is, isn't she?
How do you feel about this fall trend? I, for one, love anything with knee-high boots.