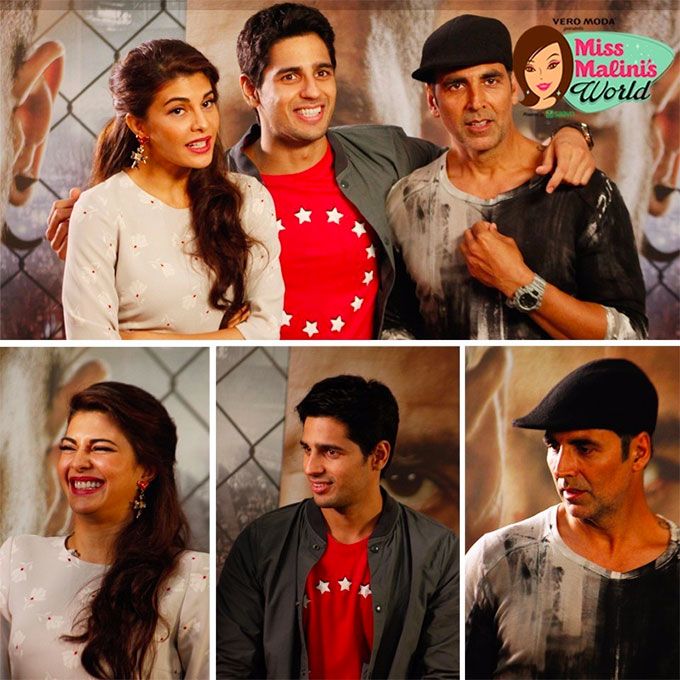 The full episode for MissMalini's World season two is now online, so in case you've missed it, catch all the action RIGHT HERE! 🙂
Highlights:
1. Neil Nitin Mukesh cracked a joke on himself! He says his favorite "Neil Nitin Mukesh joke" is that it's hard going on a date with him – because you have to pay for three people!
2. Ira Dubey showed us how to accessorize even your expensive outfits with amazing jewelry from off the street.
3. Team MissMalini's Sheefa broke down all of Deepika Padukone's looks – even her all-famous airport style – to show you how YOU can dress like her.
4. Team MissMalini's CEO Nowshad has a crazy obsession with cupcakes! Check out the Mad Mail segment to know more 🙂
5. Elton Fernandez, the celebrity makeup artist, gave us all the tips to get the perfect brows.
6. We played charades with Akshay Kumar, Sidharth Malhotra and Jacqueline Fernandez – and Akshay gave MissMalini the craziest movie to act out!
7. Pratichee Mohapatra and Chintu Bhosle gave quite the performance in our special Indie Unplugged segment!
Check out the behind-the-scene action here!
And if you want to catch episode 7 on air, it will repeat on Friday at 4:30 pm and Saturday at 6:30 pm. Stay tuned!